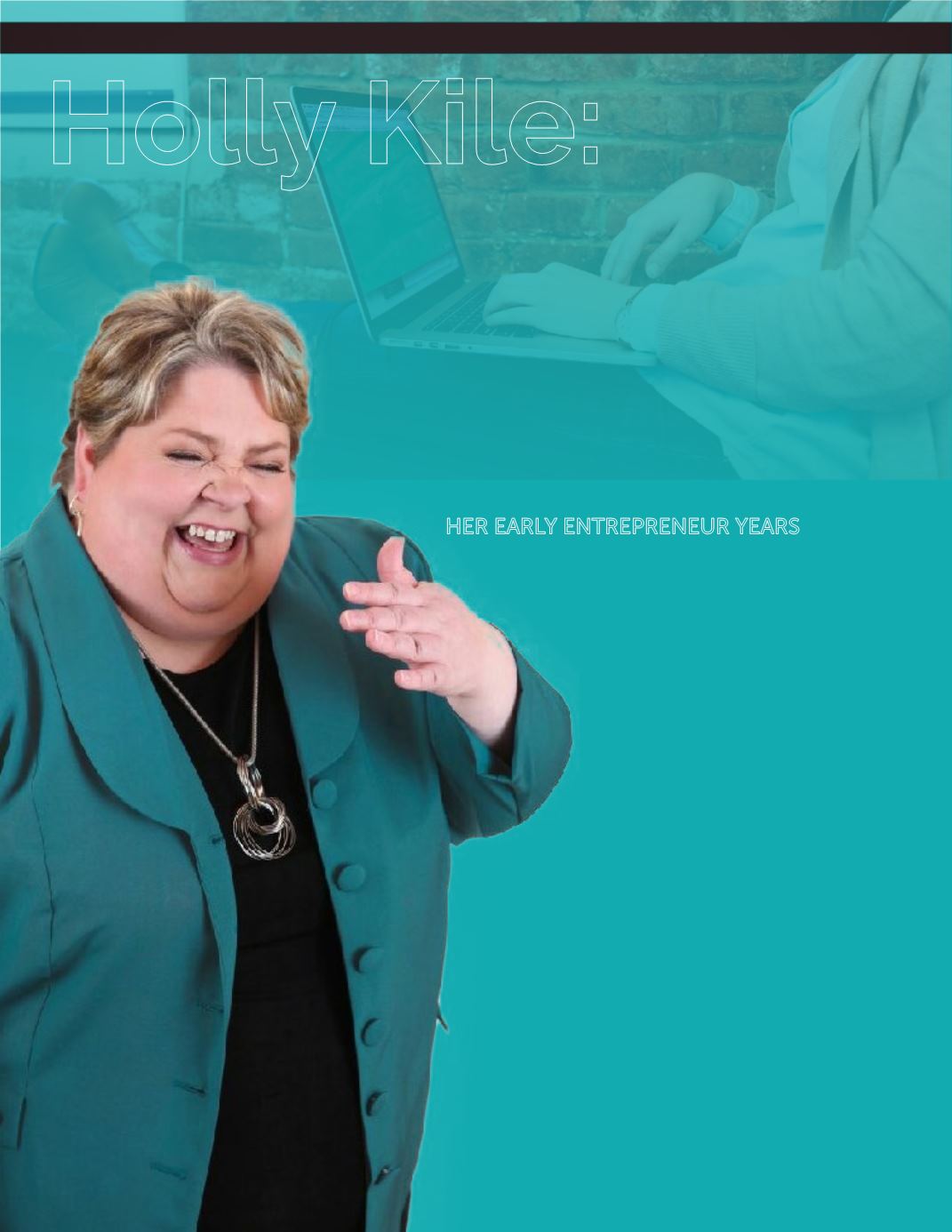 H
olly Kile is a brilliant strategist and work-at-home
entrepreneur, whose business has evolved over
the years from providing virtual assistant services
to now serving as a consultant for her clients. She helps
them learn how to leverage the power of virtual teams
and tools so that they can work from home or really work
from anywhere.
HER EARLY ENTREPRENEUR YEARS
Holly started her working career as a
medical practice administrator. She
ultimately developed her own very
successful medical consulting
practice, which involved a
significantamountof traveling.
However, the best part about
it was being able to manage
her own schedule, which
included spending time with
her son. However, a medical
crisis of her own brought things
to a screeching halt and forced a
change in her career path.
Her condition robbed her temporarily of
her ability to walk, cook, clean and all of
those functions of daily living that we take
for granted.
She had to completely rethink her work
and personal life to accommodate her own
doctor's visits and medical necessities, as
well as, her business and family needs.
Holly Kile:
The "Work at Home" Guru
SOAR TO SUCCESS
| AUGUST 2015 |
COVER FEATURE