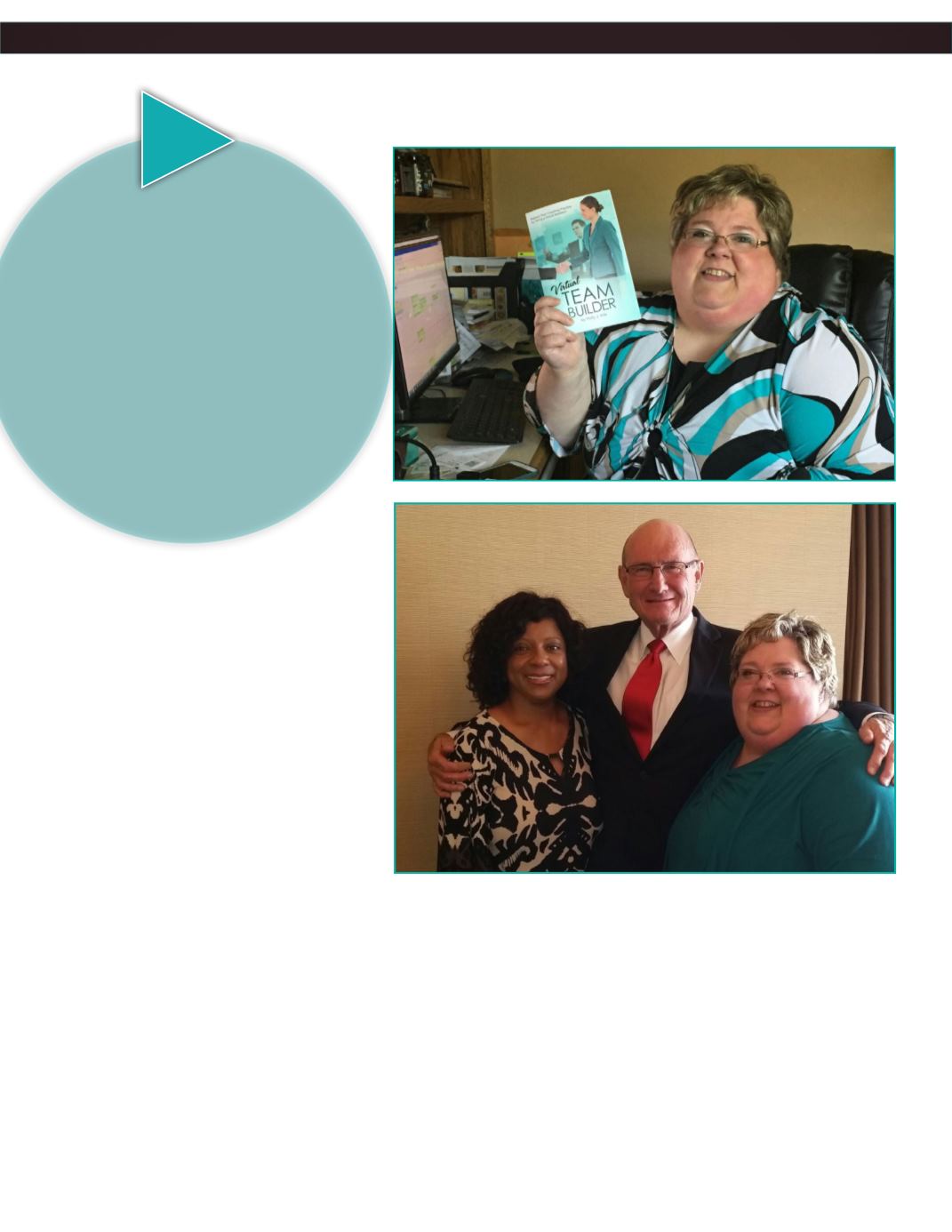 I am very excited to
bring this information
to a large group
of entrepreneurs
looking for methods
to leverage their
time and grow their
business, while
working from home.
SHARING HER MESSAGE AS
THE "WORK AT HOME GURU"
Holly is recognized nationally
as the "Work At Home" Guru
and will be a featured speaker
at Emerge 2.0, hosted by Kelly
Kuecha in Boca Raton, Florida
in early September. She will
address the topic, "Virtual
Freedom: Strategies to Work
from Anywhere."
She said, "I am very excited to
bring this information to a large
groupof entrepreneurs looking
for methods to leverage their
time and grow their business,
while working from home."
Holly has a vision for her
business andhasmany exciting
things happening over the next
few months.
Her second book,
"Bunny Business"
will be out
shortly and encompasses strategies to work from
home. In addition, she has a new program coming
out, "Virtual Boot Camp: Strategies to Work from
Anywhere." It is a four-week programthat provides
dozens of strategies on how to, not only to work
from home, but anywhere.
Kile said, "There is a lot of information about what
you should be doing to grow your business, but
not much about how to make it happen.
SOAR TO SUCCESS
| AUGUST 2015 |
COVER FEATURE