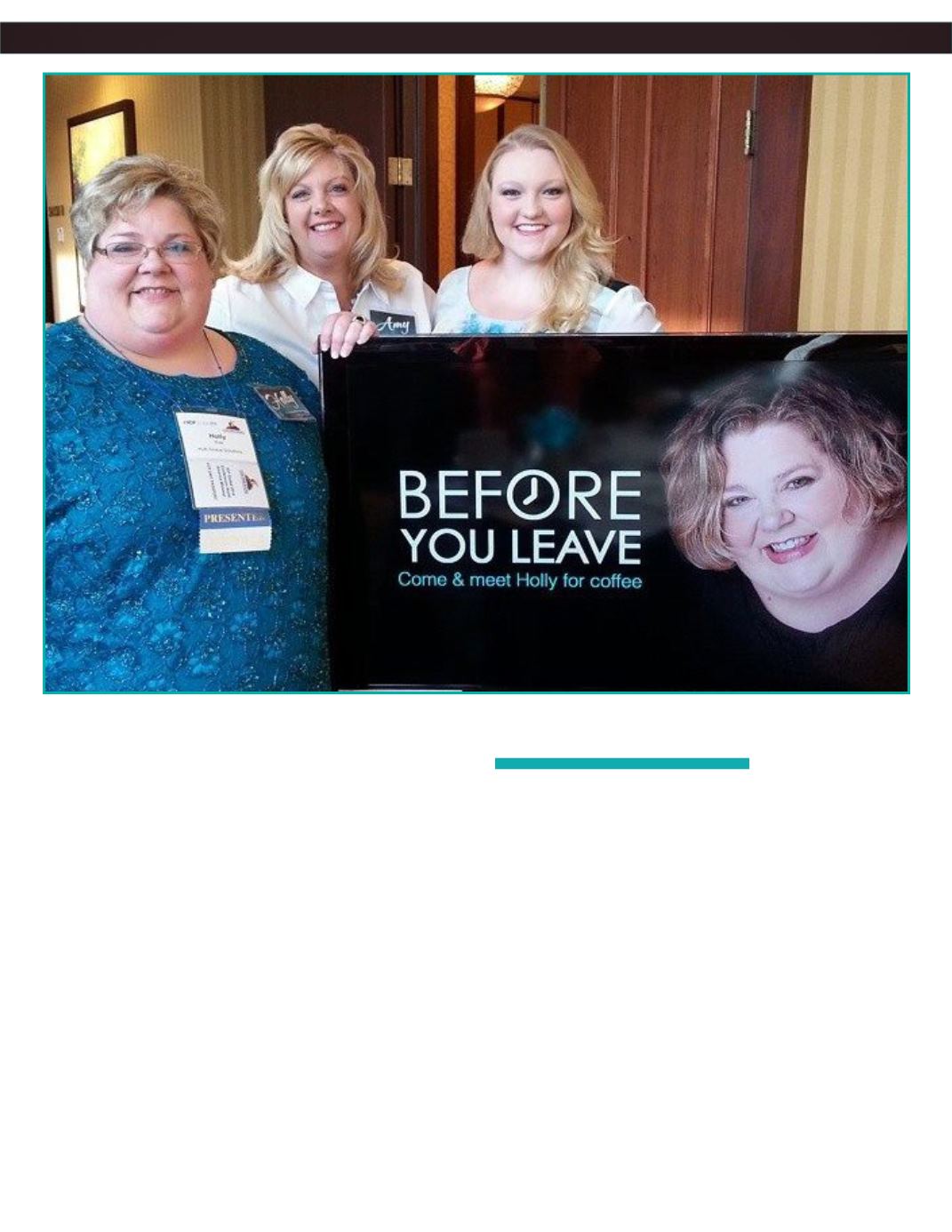 The Future Looks Very
Bright
Holly Kile is in a very good place right
now in her business and her personal
life. She loves the flexibility that being a
sole proprietor provides. She is a single
mom with a 15-year-old son, who is very
active in school and outside activities. He
participates on the swim team, as well
as, the band.
Because she has created a business that
allows virtual freedom, she is able to
have flexibility to attend swim meets, as
well as, band competitions or volunteer
and participate in his life. That is the real
reason she started her business in the
first place.
If you would like to learn more
from Holly Kile about her virtual
assistant programs, books, and
consulting services contact her
at:
hjkglobal.biz
.
Be sure to
visit our website t
o
listen to the entire interview
that we had with Holly, there's
so much more in that recording
that we weren't able to provide
in this short article.
SOAR TO SUCCESS
| AUGUST 2015 |
COVER FEATURE