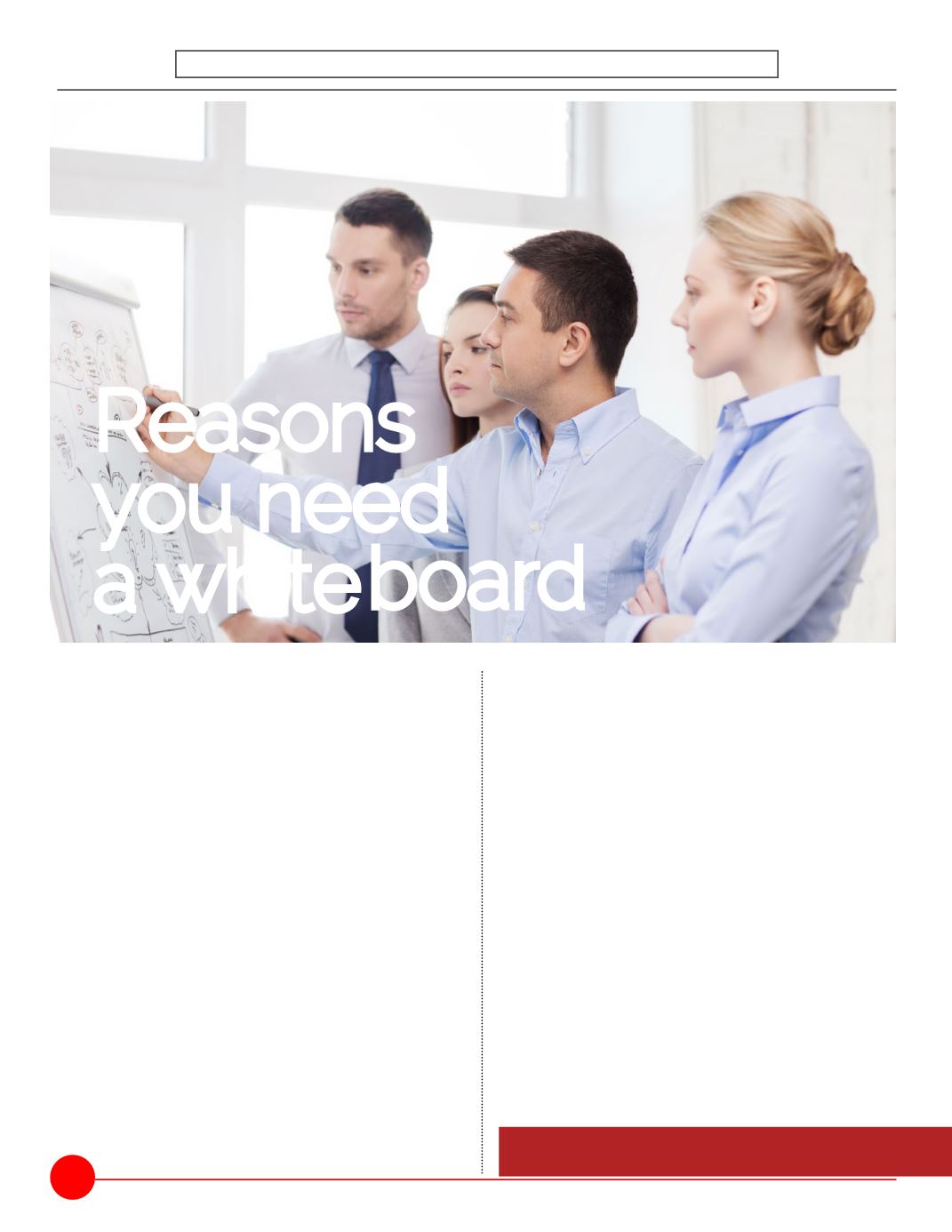 F
or more than 25 years I have had a whiteboard
in my office. It started when I hired consultant,
Tim Hosey, to help me reorganize my office
operations. I had a problem with a team member
and Tim helped me see my business in a new
way by drawing it out on a whiteboard. That
whiteboard experience provided a lesson I won't
forget, for five good reasons:
You can see a bigger picture;
You can see connections you might not
otherwise see;
You can always add and subtract elements for
a better fit;
Others can see your vision;
Lastly, and probably most importantly,
you are
able to remove emotion from the equation
.
Reasons
you need
a white
The problem staff person had been with me for
two years. Since there were only three of us in
the office, we were friends and therefore, we
were emotionally connected.
Basedoncustomercomplaintsandinaccuracies
in her work, I knew what I had to do, but was
afraid to pull the trigger.
Tim drew out three nameless desks on the
whiteboard. I then assigned duties to each
desk for optimum office operations. Over
subsequent meetings, we modified the duties
without my saying "but she won't" or "but she
can't."
Tim kept asking, "What does that desk need to
do?"
board
By Jack Klemeyer
5
CLICK HERE TO WATCH MY VIDEO EPISODES
24
SOAR TO SUCCESS
| JULY 2015 |
Business Acceleration Strategies