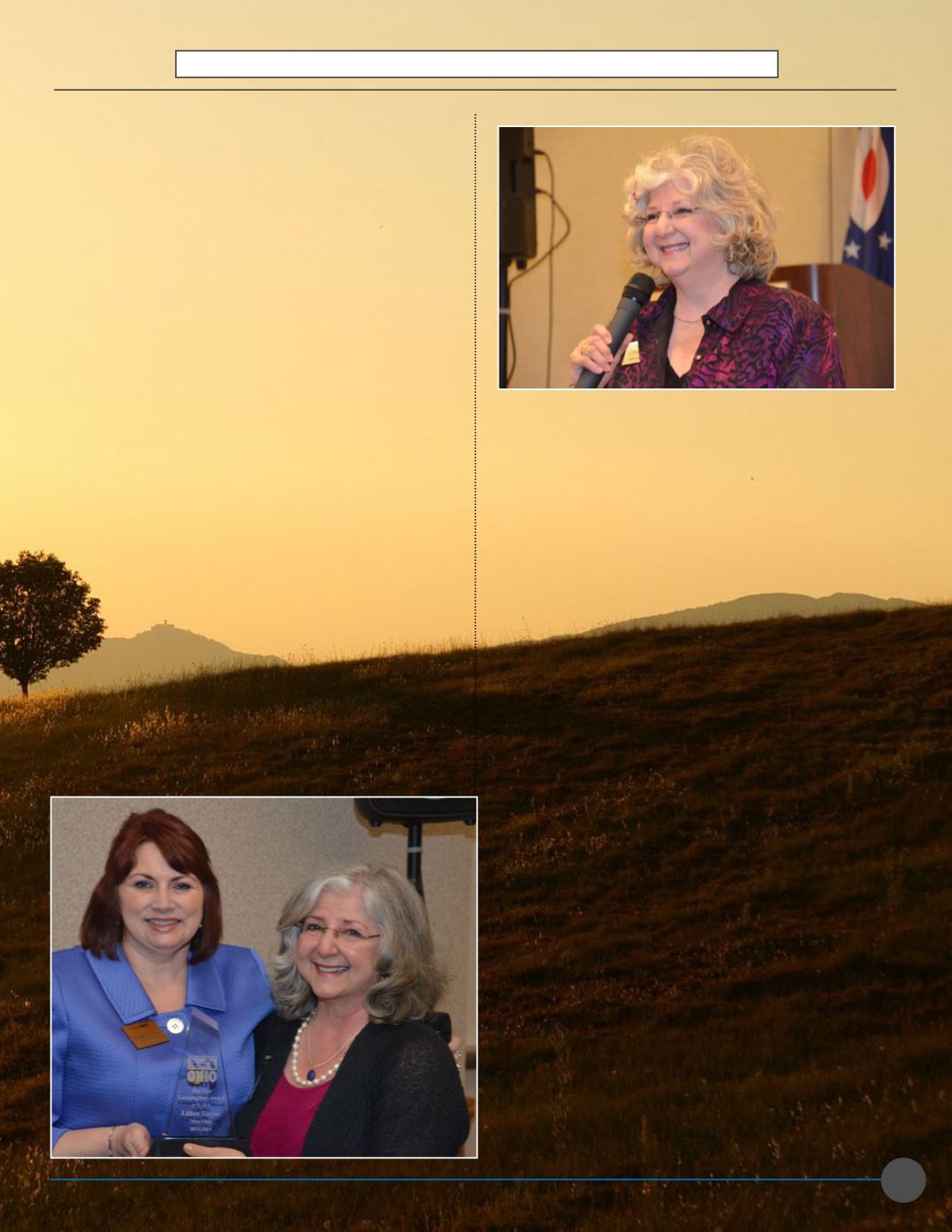 SOAR TO SUCCESS
| JULY 2015 |
Feature
5
Zarzar has been a long-time member of the
National Speakers Association, as well as being
a past president of the Ohio Chapter.
She recalls it took five years to complete the
requirements to become a Certified Speaking
Professional, the highest earned designation in
the National Speakers Association (NSA) and
the Global Federation of Professional Speakers
(GFPS). Having received her certification in
2005, she is one of only 400 women in the world
currently holding that designation. She is now an
Emeritus Member of NSA and continues to serve
the Ohio Chapter by participating as a faculty
member of the Ohio Speakers Academy.
Zarzar strives continuously to improve her
own self-development and to understand why
people are the way they are. She has thoroughly
studied metaphysics and the energy transfer
between speakers and their audiences.
Through this study, she realized a
very
significant truth.
"We are all part of nature full of positively as well
as negatively charged ions. We communicate in
sound waves and have our own particular spin
that we put on daily life, based on our calibration
and unique vernacular."
At higher vibrational levels, speakers
communicate much
more effectively than at
lower levels. Lillian coaches speakers on how to
increase those levels by organizing their thoughts,
having a defined message and delivering it with
clarity so their audience remains engaged.
Before she can help clients, Lillian takes time to
learn their passions and unique messages. She
believes strongly in creating an individualized
program to help each client build or craft their
presentation. Each message should be clearly
defined, then delivered with the correct words,
phrases and tonal quality.
The more clearly defined and delivered, the more
likely the message is understood.
Thus, Zarzar has found that the message is
actually the key ingredient. The best speakers
have a particular message of which they are
passionate.