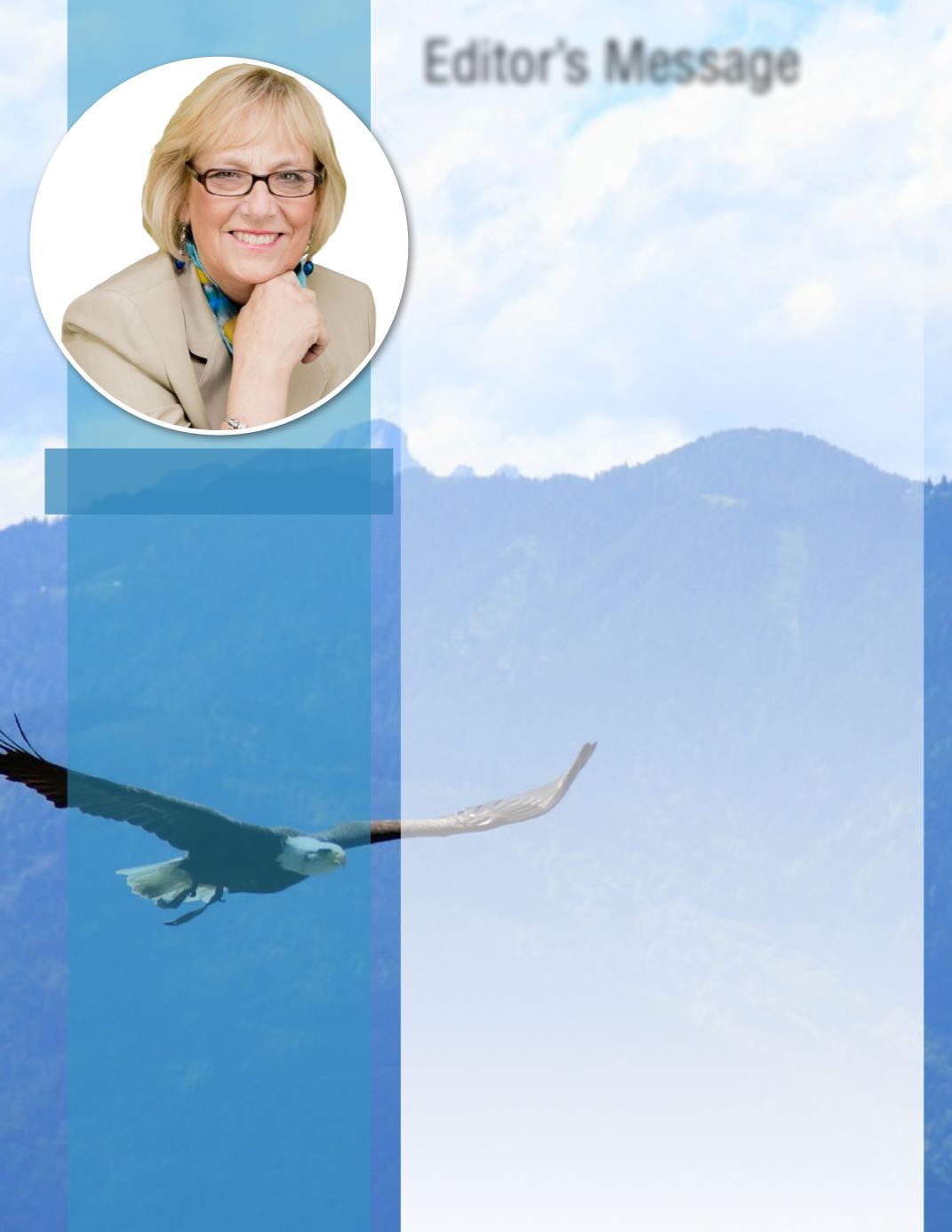 Welcome to the June issue of
Soar to Success
.
In our continual quest to bring our readership the best
information and business knowledge, this issue is
jam-packed with tips to help your business
SOAR
to the
Clouds. Articles with core business strategies, personal
growth strategies and business acceleration strategies are
included to help you meet your business challenges and
goals.
Jack Klemeyer
is featured on the cover
. Jack is
well-known for his humorous, yet informative talks that
cover every aspect of business. His own experience has
helped him develop a successful business coaching
enterprise that can help you "Grow Your Business."
In the spirit of continuous improvement,
Soar to Success
is constantly striving to improve our product; this month
our focus was on design changes. In fact, recently I was
reminded of a valuable lesson that many entrepreneurs,
including myself, struggle to fully embrace. We recently
produced a video for
The Merit Group t
hat encourages
entrepreneurs to look at their time and concentrate on
the parts of their business that produce the greatest
return for the time spent. Many instances can be cited
where business owners become too involved in routine
non-revenue producing items or spend time doing
something that they are not BEST at that could be
delegated to employees or outsourced.
This lesson became very clear to me when we completely
outsourced the design of this issue of
Soar to Success.
The result is a magazine that I believe looks more
professional than our earlier attempts and the time savings
has allowed me to put more attention on important tasks
related to growing my business ventures.
We hope you enjoy our new design and that our
informative articles help your business, "Soar to Success."
Be sure to take advantage of the multi-media aspect of
this digital publication by clicking on the provided links to
videos, websites and social media platforms.
Enjoy the upcoming month and think about what you are
doing that you could outsource or delegate!
PAT ALTVATER
Editor's Message
Soar to Success
AFP Marketing
BizTV Shows