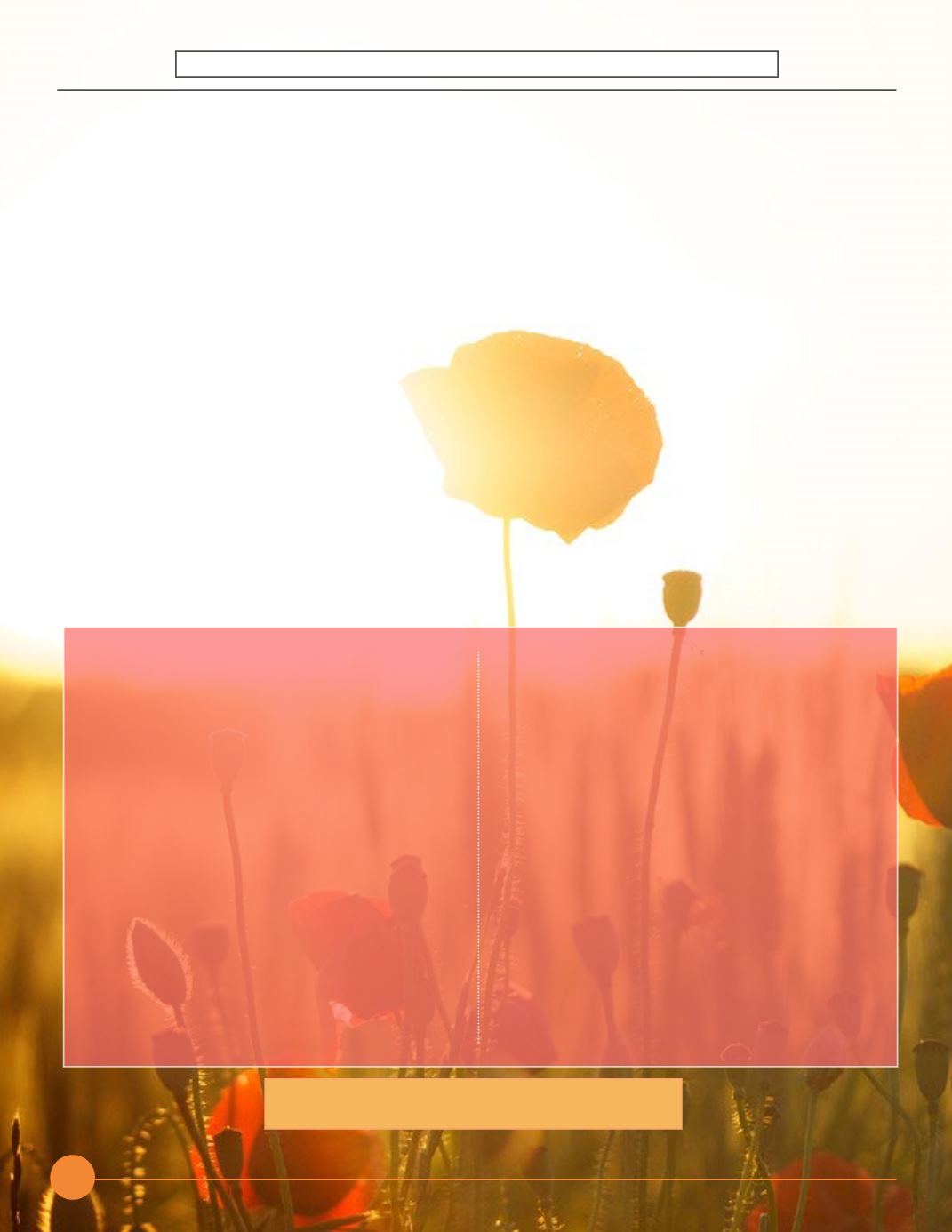 22
SOAR TO SUCCESS
| JUNE 2015 |
Personal Growth Strategies
Seeing
Your Light
R
emember that we are eternally under
construction. Sometimes we need to
re-frame our mental structure to be more
productive in our lives. We do this by
changing our stories to focus on JOY and
our strengths that lead us to a fuller life! As
I've said many times before, if you can see
the Light, you can be the Light.
It sounds strange to say it, but what you
think and what you speak determines who
you are and what your life looks like. What
do you choose to see each day? Where do
you place your attention? What words are
you saying? What words are surrounding
you?
For example, if I don't love something, I
say it is not my favorite. One of the things
I always told my boys when they were
growing up is "you might as well get happy
in the same pants you got mad in!"
I'd give them time out to think about it! It
did not take them long to realize that had
the power to set themselves free!
So do we! What is keeping you locked in
your personal cell?
Take a few moments and write down things
that are in your power to change. Take one
step! It is called precession! Things in
motions stay in motion!
By Rochelle Forrest
CLICK HERE TO WATCH MY VIDEO EPISODES