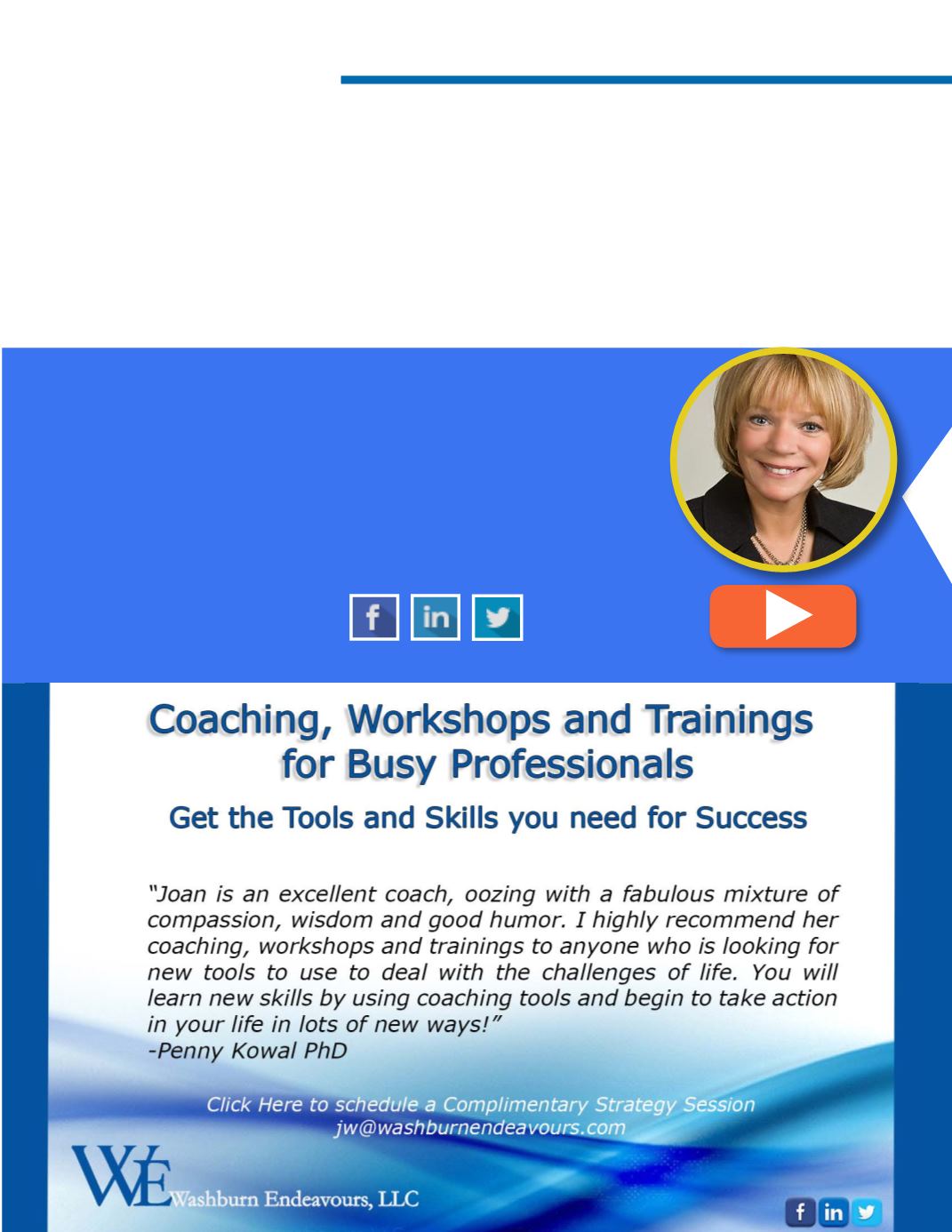 11
SOAR TO SUCCESS
/
OCT. 2015
/
CoreBusinessStrategies
First
CHOOSE 1
– do your
homework, form a focus group, get
professional advice - then Choose 1
idea! Stop procrastinating, making
excuses and wasting precious time
and energy chasing every shiny
object that comes along. Focus!
Second,
COMMIT
to the time, money,
energy, resources – whatever it's
going to take to accomplish it.
When things get tough, as they
always do, just take the next small
step in front of you. Keep your eyes
on the prize! Be committed to see it
through to the finish! Stay focused!
Third,
CELEBRATE
your results!
-Too often we forget to celebrate
before moving on to the next idea.
When you celebrate your results
it renews your spirit. It gives you
the energy to choose the next idea
wisely and make it a reality.
If you think you might have a
chronic case of Shiny Object
Syndrome,
CLICK HERE
t
o
schedule a complimentary Strategy
Session with me – NOW - before
you get distracted!
Till then remember...
Whatever yovur goal or dream ...
WE Can Make it Happen!
Joan Washburn, ACC, is a master at coaching busy, professionals as they zero
in on their top priorities, stop wasting their precious time and energy on things
that don't matter and produce the results they're aiming for. Her on-line
programs are guaranteed to deliver practical tools and build essential skills.
She works with leaders of large companies as well as small business owners
to deliver professional development trainings designed to produce resilient and
productive employees, happy customers and increased profitability!
Joan is credentialed by the International Coach Federation, a Licensed Trainer
by the Academy for Coaching Excellence and a graduate of the Wharton
Business School AMP.
WashburnEndeavours.com
and on
Or learn more from
her
Video series
W