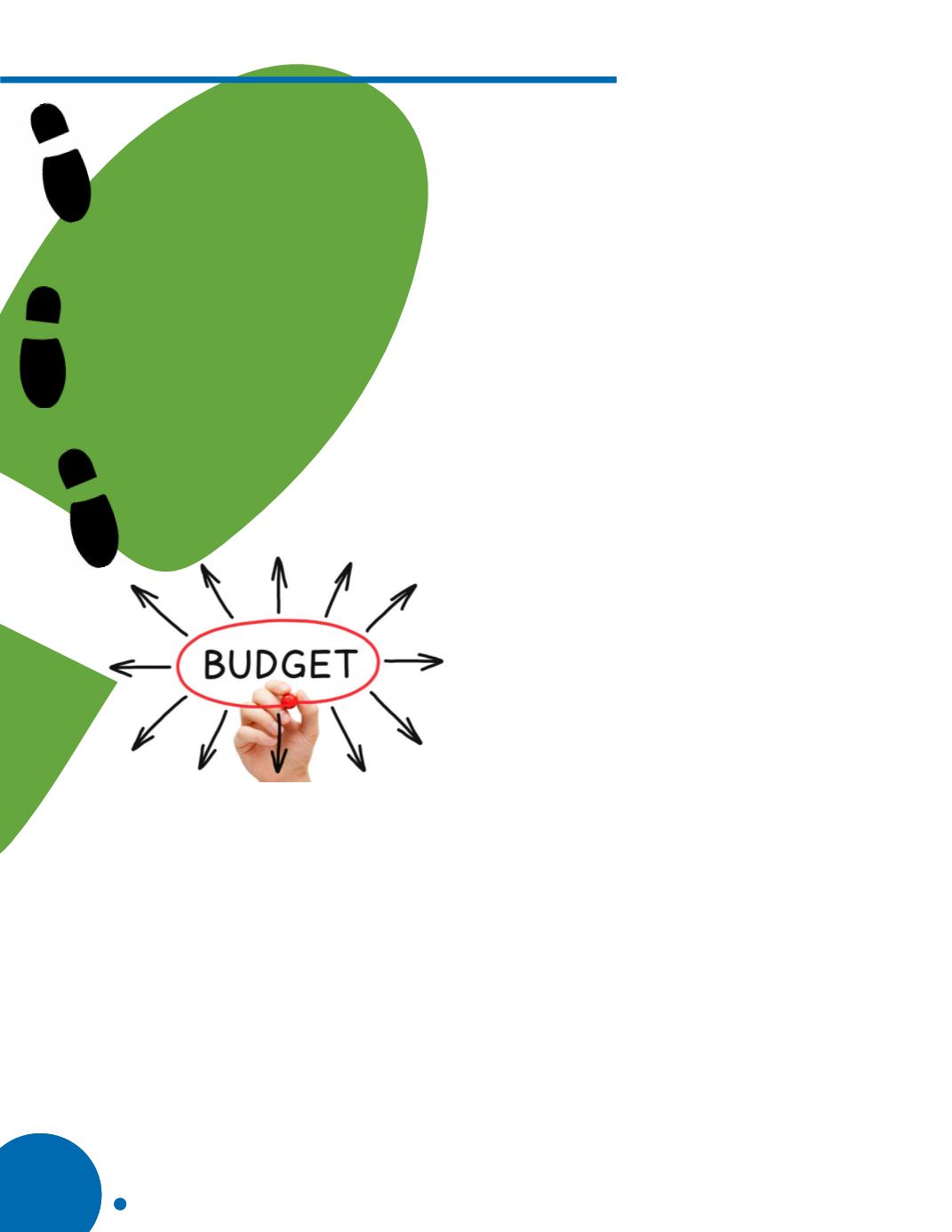 12
SOAR TO SUCCESS
/
OCT. 2015
/
Core Business Strategies
By Holly Kile
Does your business
have a budget?
How about a specific
marketing budget?
I've met more than my fair share of business owners
who have a regular budget that covers things like
equipment or office supplies. They may even go so
far as to have a line item that says "advertising" but
that's not enough. You need to have a full marketing
budget every year if you intend to continue growing
your business. Here's how to create one in three
easy steps.
C
reating
Y
our
M
arketing
B
udget
in
T
hree
E
asy
S
teps
Step one is to figure out what you're working with
by gathering all of your financial data. After all, it
will be difficult to figure out how much you have
to spend on marketing if you don't know what
your overall financial picture even looks like. Pull
together your data based on actual income that you
can count on rather than "I hope I get it" dollars.
As a general rule of thumb, in the startup phases of
your business, you can plan on spending around 5%
of your total revenue. Older businesses can run a
bit leaner only needing around 2 or 3%.
Now that you have your budget squared away,
you need to determine where you want to spend
those marketing dollars. Think about all marketing
avenues and give consideration to where your
dollars are most well spent. Many people operate
on a shoestring budget which means that you
likely won't have much to work with in the
marketing department so be sure to maximize free
opportunities for marketing whenever possible if it
makes sense given your target market. Ensure that
you don't just think about it all in your head but
rather write it down so that you have something to
refer back to as you go along.
This leads us into the final step which is to watch
the numbers. You want to gauge how your
marketing dollars are doing so that means you need
to track your spending. I recommend that you track
your spending as well as note what your return on
investment was so that you can use that information
to determine your following year budgets.
Your marketing budget doesn't have to be
complicated but it does need to be included in
your overall business strategy. Without it, you will
likely end up not spending enough or spending too
much money that doesn't give you the right returns.
Follow these three easy steps and your marketing
money should go much further for you.
Visit my website fo
r more information and check out
my
video series
on
Indy BizTVShows®.