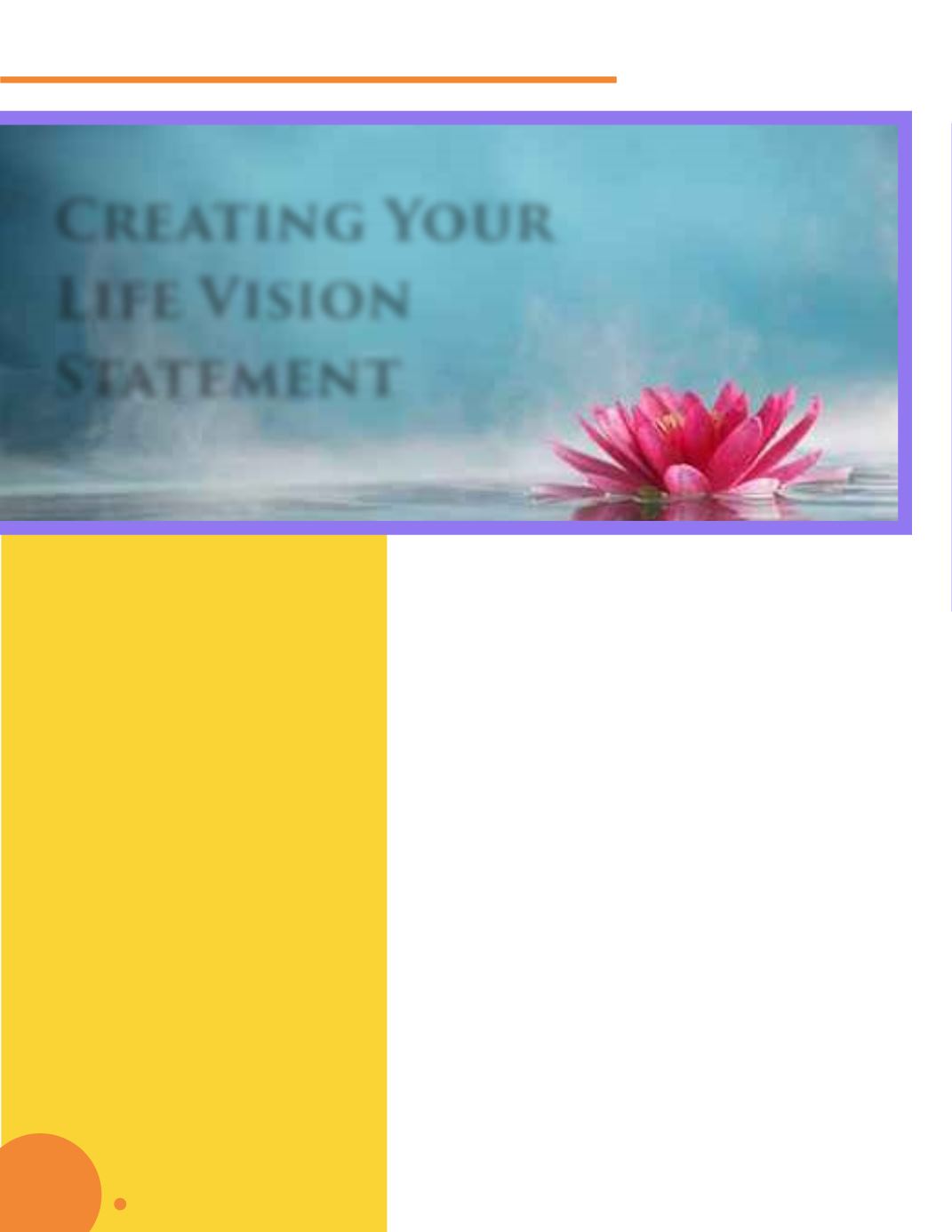 24
SOAR TO SUCCESS
/
OCT. 2015
/
Personal Growth Strategies
By
Rochelle Forrest
Do you have a vision statement that
wakes you up in the morning? Does
it guide your life? Do you dream
about it at night?
Have you thought about creating
a vision statement for yourself? It
is a very powerful step to help you
to fulfill your purpose and achieve
your goals.
When you create your own vision
statement, you will define your
WHY, WHAT, and HOW. For
example, for my foundation,
Tummies Minds Spirits, the vision of
"love the bug" is a global symbol of
enough!
Here are three steps to create a vision statement that
you can implement now:
Discover your purpose.
You can't have a vision
without a purpose. So you don't know yours yet? All
you need to do is take some time figure it out. Why
are you here on this earth? Dig deep and identify
what is easy for you. What are your strengths? Spend
time in nature or quiet solitude to meditate on these
questions.
Write down your vision.
Once you uncover
and discover your purpose, you need to identify what
you're going to do in service of it. That's your vision.
Committing your vision to paper or a vision board
is an essential action. It gives life to your vision and
a responsibility for you to take action to bring it into
fruition. If not now… when? When is now a good
time?!
Spread your news
. When you own your vision
statement and share it with others, it helps you to get
clear on your Why! Then the How starts showing up.
Before you know it you will be living your dreams!
Be sure to
download my free
eBook
at my website a
nd
check out my videos on
Indy BizTV Shows®.
Creating Your
Life Vision
Statement
2.
1.
3.