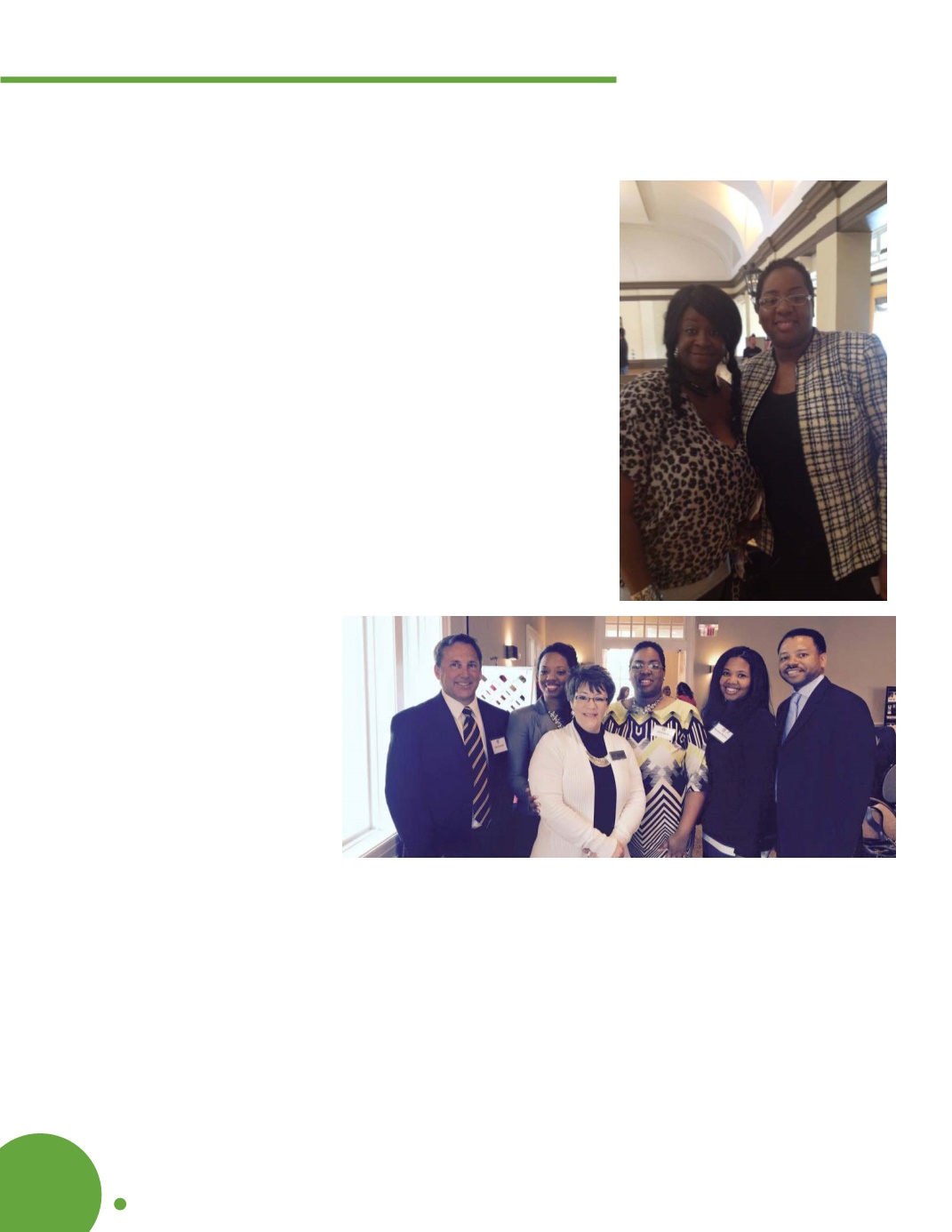 The vision for their business is
to be the citadel of hope and
strategy for people, all over the
world, that are thinking about
starting a business, growing
a current business or getting
their business back on track
when they are stuck.
Shamara and Terry have some
big plans for the future of The
Merit Group. In order to take
their business to the global
entity they want to be, they
will be launching the 'Merit
School of Entrepreneurship' in
early 2016. The Merit Group
typically sees five to six clients
per day, but with the new
school curriculum and training
program, they will be providing
guidance directly or indirectly
to 15-20 people for a 16-week
period.
Terry and Shamara will be
teaching some of the courses
plus they have several trained
affiliate teachers to help. The
students will learn from their
proprietary program, the
Business Engineering System.
A student will come in with
an idea and at the end of
the program walk out with a
workable business model.
Students will strategically plan
a business, apply business
development techniques,
learn how to communicate
and take that brand to market,
all the while being trained by
entrepreneurs that have first-
hand experience as business
owners.
Soar to Success asked Shamara
and Terry what the two biggest
errors they have found that
prospective business owners
make when starting a new
endeavor.
They believe the first mistake is
not taking the crucial planning
step to adequately and
strategically plan their business
development process.
A new business owner
must plan each step to
assure the success of the
business. They must know
their income streams, what
value each stream brings to
the target market, what the
distribution channel is and the
manufacturing structure. These
are just a few of the many items
that must be built into each
start-up plan.
"Nobody
starts out
being a
Steve Jobs
or Oprah."
6
SOAR TO SUCCESS
/
OCT. 2015
/
Feature Article