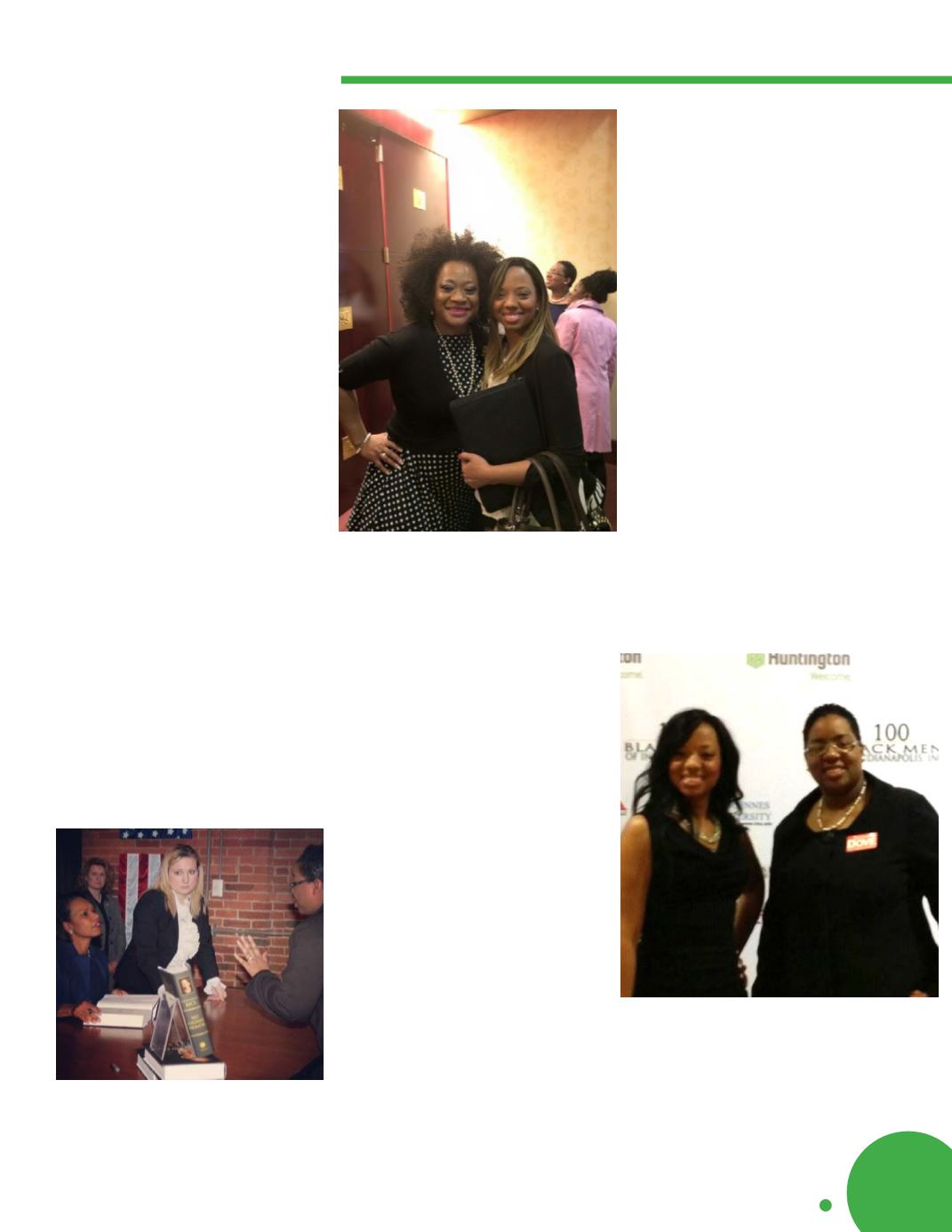 Every entrepreneur must
know their strengths and
weaknesses and understand
the opportunities and threats
to their business as well as
understand what makes them
unique in the market place.
The second big misstep
happens once the business
is up and running; it's
self-sufficiency.
The solo entrepreneur always
thinks they can do everything
on their own. That is just not
true. Every business owner
needs to understand their skill
set and what produces the
most income. They need to
analyze the various segments
of their business and hire
others to do the non-income
or lower-income producing
segments, that are not worthy
of their time. The Merit Group
shares that this is where they
see many small business
owners fail.
Both Shamara and Terry are
excited with where their
business is right now. They
have created a life that they
are proud of and a business
that is changing people's lives
for the better. It's pure joy to
them, when they help someone
that, for example, has had a
business idea for 15 years and
within six months of working
with The Merit Group, has put
their idea into action.
Shamara Cox and Terry
Dove Pittman have a true
passion for helping budding
entrepreneurs turn their ideas
into working business models
as well as helping experienced
entrepreneurs stepping up to
the next level of success.
They really are business doulas
building businesses and
innovating brands.
For more information about the
Merit Group visit:
www.themeritgroupindy.com
Once there, click on the tab at
the top of the screen for a free
strategy session with Shamara
and Terry to help you turn your
ideas into a viable, productive
and profitable business
enterprise.
Also, be sure to go to our Soar
to Success website to listen to
the full interview with The Merit
Group.
7
SOAR TO SUCCESS
/
OCT. 2015
/
FeatureArticle