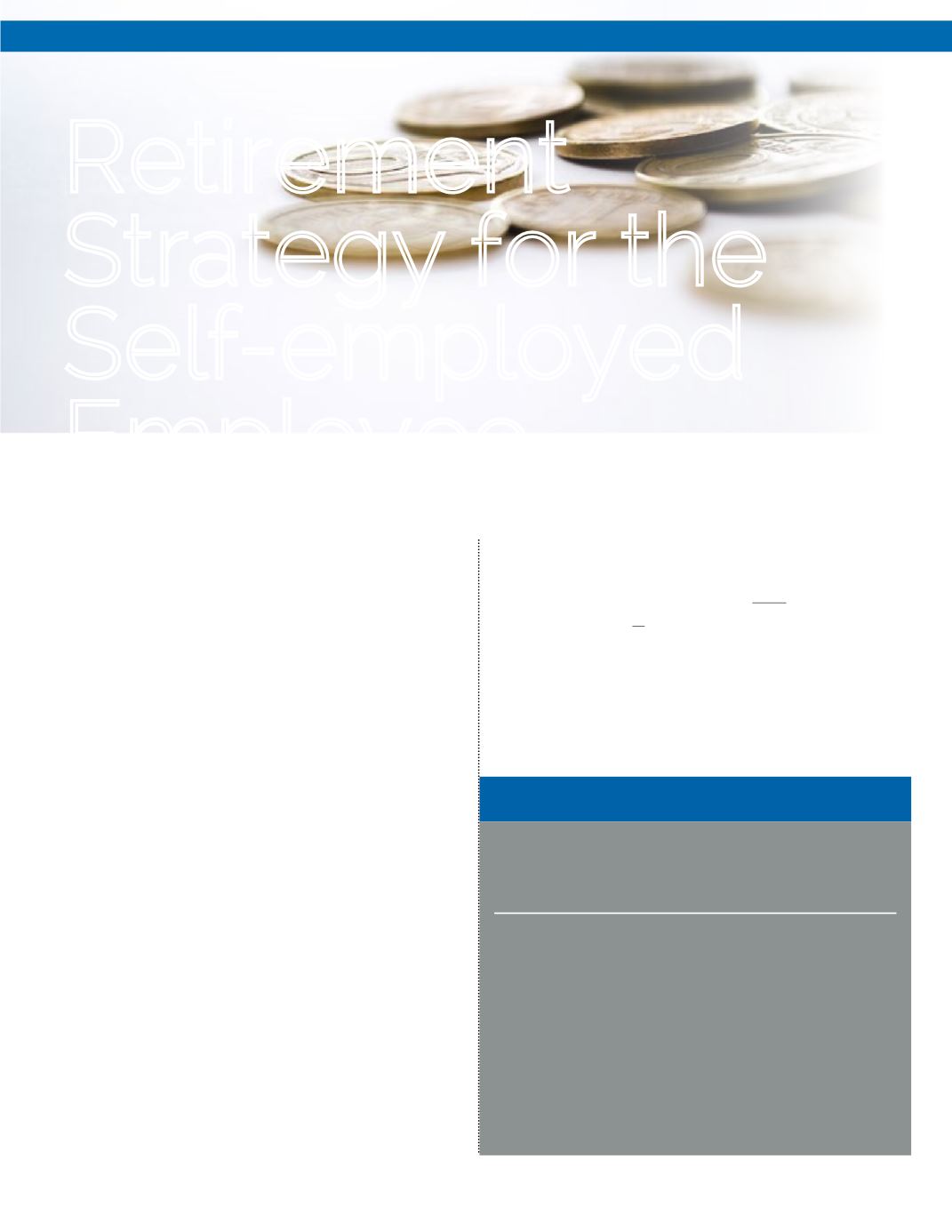 By Tina Moe, CPA
Retirement
Strategy for the
Self-employed
Employee
S
aving for retirement is a goal for most
Americans but, did you know that
if you're an employee contributing
to a 401k or a 403b AND you have a side
business, you may be able to contribute
additional funds to another retirement
plan? I recently received a question from a
client, Nina, a local college professor and she
asked "I contribute to my 403b plan through
the University but I'd like to contribute more
if I can. I have a consulting business on the
side where I file schedule C and I have do
profits. Can I contribute to a SEP IRA and if
so, how much can I contribute?
That's a great question and creates a
wonderful opportunity for those who may
be in this same situation. I want to first
clarify what the maximum contribution
limits are for your 403B plan in case anyone
else wants to know. It's $18,000 if you're
under the age of 50 or $24,000 if you're 50
or older and this is all tax deferred meaning
you're setting this money aside before
paying any federal, state and local income
taxes. This is good stuff!
Now let's look at Nina's question about
contributing to a SEP IRA in addition to her
403B contributions. You can contribute
to a SEP IRA if the following conditions
are met: Your business has profits and,
assuming you don't have any employees,
you can contribute up to 20% of your net
schedule C income, after one-half of your
self-employment tax deduction, up to a
maximum of $53,000 in 2015.
HERE'S AN EXAMPLE:
Nina's Consulting Business – Schedule C
Gross receipts
$150,000.00
Business expenses ($100,000.00)
Net Income
$ 50,000.00
½ SE Tax
($ 7,650.00)
this reduces the amount of income for the
contribution calculation
Income for SEP 20%
$ 42,350.00
SEP Max Contribution $ 8470.00
(20%of$42,350.00)
SOAR TO SUCCESS
| AUGUST 2015 |
Core Business Strategies