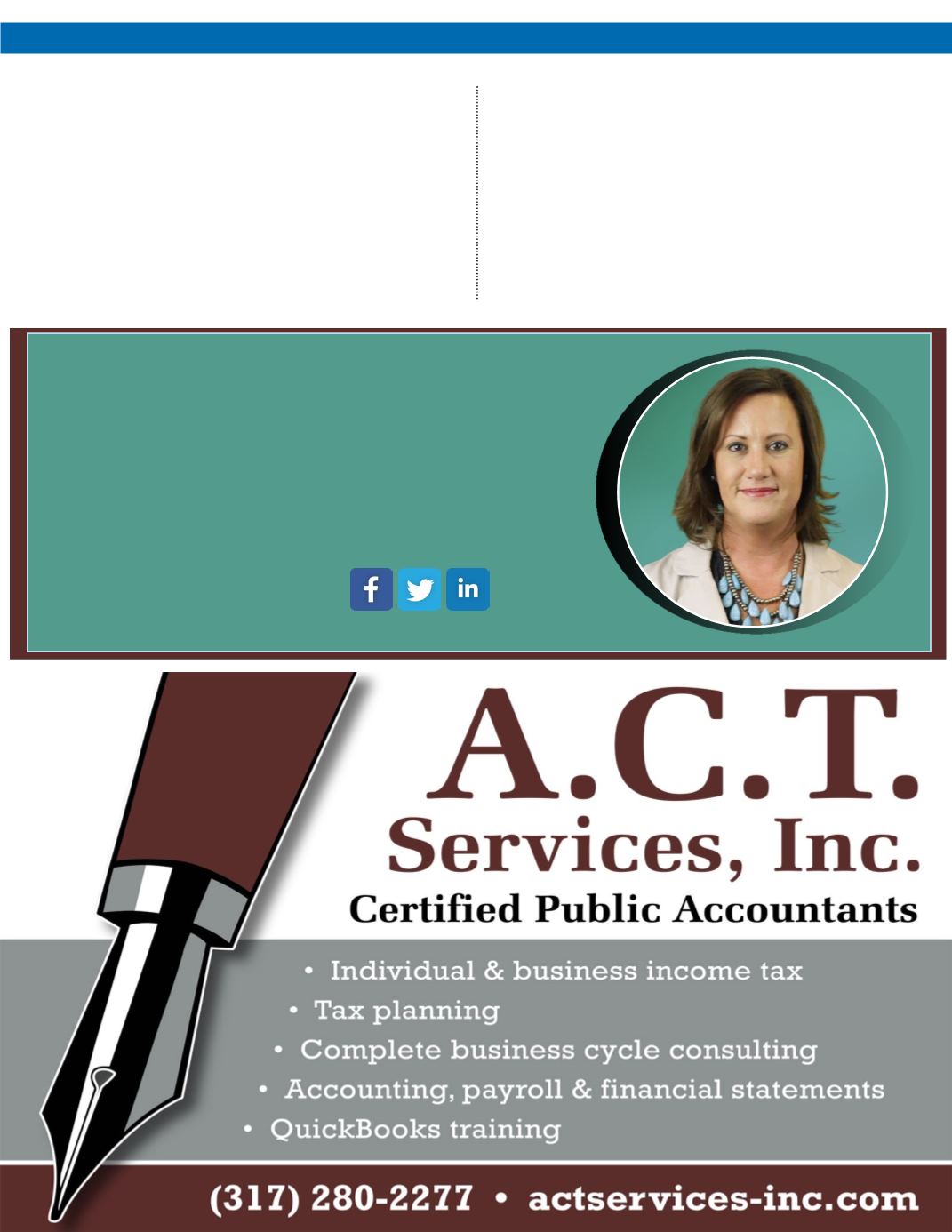 I want to make mention that the maximum
social security wage amount for 2015 is
$118,500. What this means is that if you
have W-2 wages of $100,000 through the
university, youwould only pay social security
tax on $18,500 of your schedule C business
net income. In other words, the income
used to calculate your SEP contribution
amount would be higher because the self-
employment tax would be lower.
My suggestion would be to open the
SEP IRA account by December 31st
but wait to contribute to it until your
2015 taxes are completed so you
have the final net income amounts
with which to contribute properly.
Also watch my video on this topic.
SOAR TO SUCCESS
| AUGUST 2015 |
Core Business Strategies
Tina L. Moe, C.P.A., CGMA, formed A.C.T. Services in 2002,
and began building her business. Her practice has grown to a
clientele more than 1,200 clients and a team of more than a
dozen staff members.
Tina attributes her business growth to being proactive with
her clients, maintaining affordability and accessibility of the
business owner herself.
Tina is a member of the American Institute of Certified Public
Accountants (AICPA) and the Indiana CPA Society. Contact her
at:
www.actservices-inc.com
and on