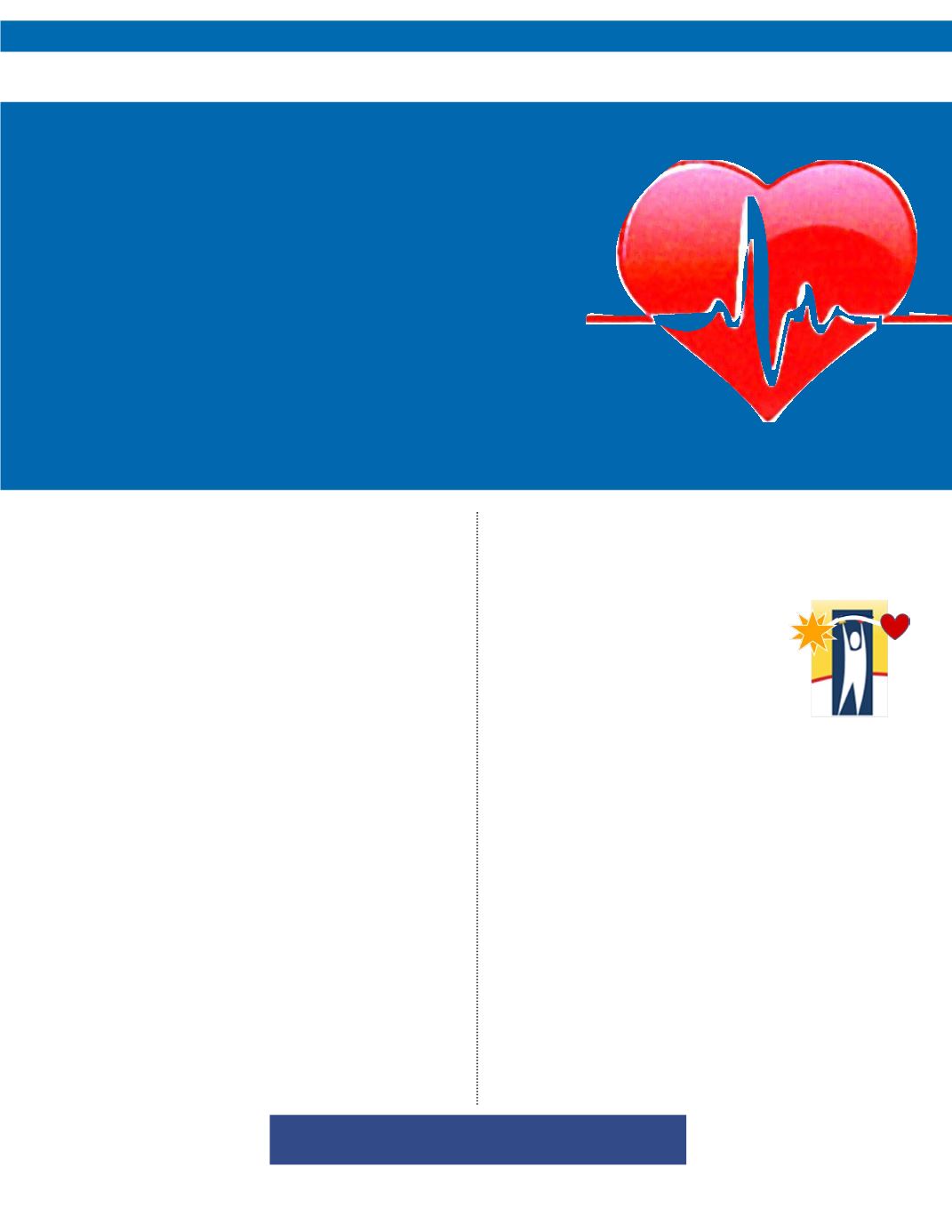 By Jamie Sue Johnson
CLICK HERE TO WATCH MY VIDEO EPISODES
Are Sick Care
Costs Going
to
Kill
Your
Business?
A
fter attending a conference on Employee
Benefits for manufacturing companies
last month, it was no surprise that
employers are faced with rising insurance
costs. Many employers have been seeing 10,
20, 30+% increases year after year, making
Employee Benefits for insurance the second
largest line item on your P&L next to salaries.
If this is not bad enough, insurance carriers
are no longer accepting a 16-28% participation
in your wellness programs, they are expecting
participation to increase or your insurance fees
will continue to increase.
Consider, if you will, that unless you invest in
health care or wellness care your sick costs
could kill your business.
Live it!'s second of the 5 Pillars for Success
is fitness. This pillar not only stands for
your personal fitness; mentally, physically,
emotionally but also financially. And it is not
only about you but also the fitness of your
employees and company, physically, mentally
emotionally and financially.
There are many components to a healthy you,
a healthy company and a healthy bottom line.
We will focus on medical issues potentially
affecting you, your employees and definitely
your bottom line. The top 3 medical issues
facing Americans and their employers are:
1. Excessive weight
2. Stress related illnesses
3. Unknown issues
Obesity and being overweight are known causes
of diabetes, heart disease, and high blood
pressure, just to name a few. Stress related
issues are causing back pain, headaches,
anxiety and depression. The unknown issues
are medical issues that pop up unexpectedly
because many of our employees are not getting
regular physicals, dental and vision screenings
for early detection.
The big question is howdo you design a wellness
program that educates, inspires and motivates
the 60% of employees that could be taking
action to address their health but aren't.
The 16-28% of folks participating in the wellness
program are the ones who are committed to
their health and wellbeing already.
SOAR TO SUCCESS
| AUGUST 2015 |
Core Business Strategies