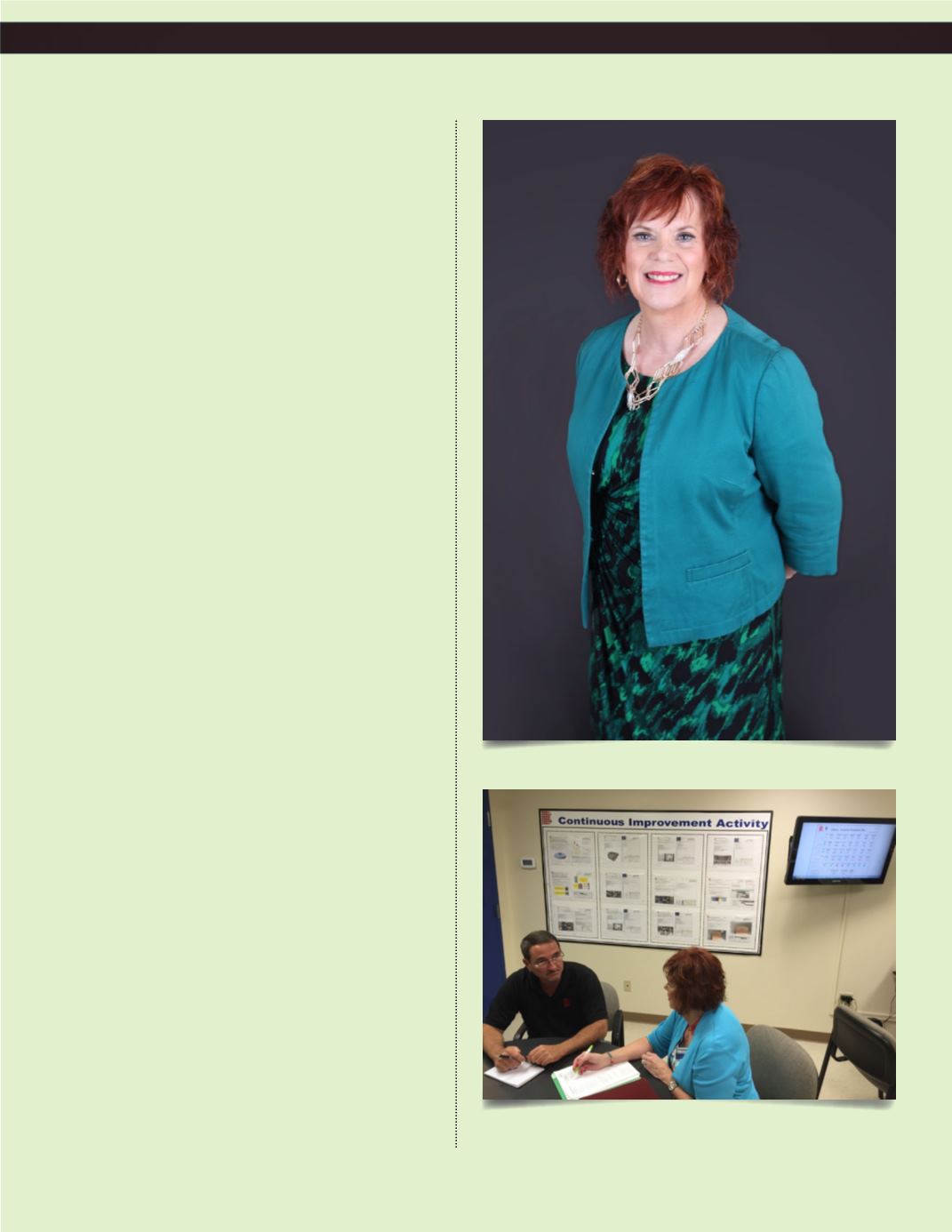 She helps businesses highlight that
advantage to gain a competitive edge.
Cindy spent ten years in elementary
education after graduation from college,
teaching kindergarten and first grade.
When her son was born, she resigned from
teaching and found a job with a sales firm
and she soon found a whole business world
that she knew nothing about.
She was able to combine her teaching skills
inside the business world to break down
training programs to track various behavioral
changes and learned skills. She did this in a
manufacturing plant to improve production.
Her background includes working in HR,
organizational development and training
mostly, in three global manufacturing
organizations, Cummins Inc., Keihin IPT
Manufacturing, and Knauf Insulation USA.
Throughout her corporate career, she was
able to bring all of her educational and
training expertise to help the business grow
and the people to enhance their work skills.
The corporate world began to lose it allure
and she decided that her skill set was also
neededby small tomediumsizedbusinesses.
Five years ago she resigned from Knauf and
struck out on her own. Making Performance
Matter was the result.
Stuckey has seen her company grow and
evolve over the years.
When she first started out she was providing
a broad range of human resource solutions
for her clients, especially training and
development.
She found that many small to mid-sized
companies did not have proper training
practices in place and due to legal issues
involved, also needed help establishing
policies and procedures.
SOAR TO SUCCESS
| AUGUST 2015 |
COVER FEATURE