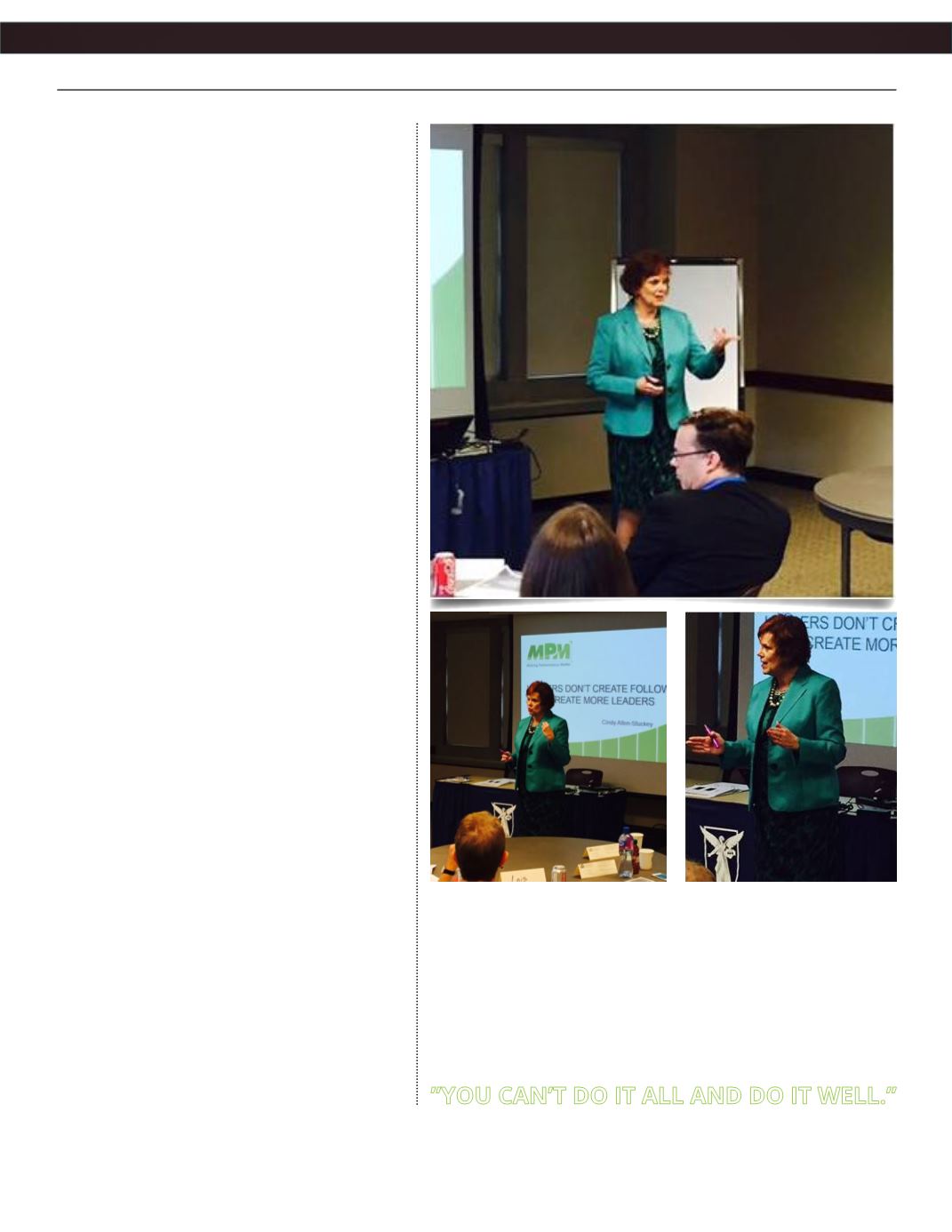 Making Performance Matter started
in that area of HR and over time has
also added business coaching for even
smaller businesses and individual
entrepreneurs. She said:
"As I evolved and Making Performance
Matter evolved, I started realizing that at
times I was serving as a business coach.
As I built trust and rapport within the
organizations I was working with, then
other things started coming to light that
happened to be going on there. I was
able to serve as a coach/consultant and
I loved that piece. If you think about it, it
still is all about helping people see their
potential. "
This is what Stuckey enjoys most about
her current career path. Helping small
business owners realize the correct
answers and path to solve problems
and then putting the processes in place
to improve the business.
It isn't much different from when she
worked with those first graders and got
to see their eyes light up and come to
the realization, oh my gosh, I really can
do this!
Cindy has a vision for Making
Performance Matter which involves
empowering businesses to manage
their business plan.
Being able to strategize, set goals and
then execute them tomove the business
forward. Many small businesses may
only include a handful of employees,
but everyone has to be on board with
established goals and they have to be
managed daily.
If the employees are not in line with the
overall goal, then they will fail.
She can help train, inform, and manage
the business plan from conception to
implementation. She also specializes in Leadership
Training and enjoys providing workshops or keynotes
for groups of people from a single company
to individuals from a Chamber, other group or
organization.
One of the key pieces of advice that Cindy gives to all
of her clients is,
"YOU CAN'T DO IT ALL AND DO IT WELL."
SOAR TO SUCCESS
| AUGUST 2015 |
COVER FEATURE