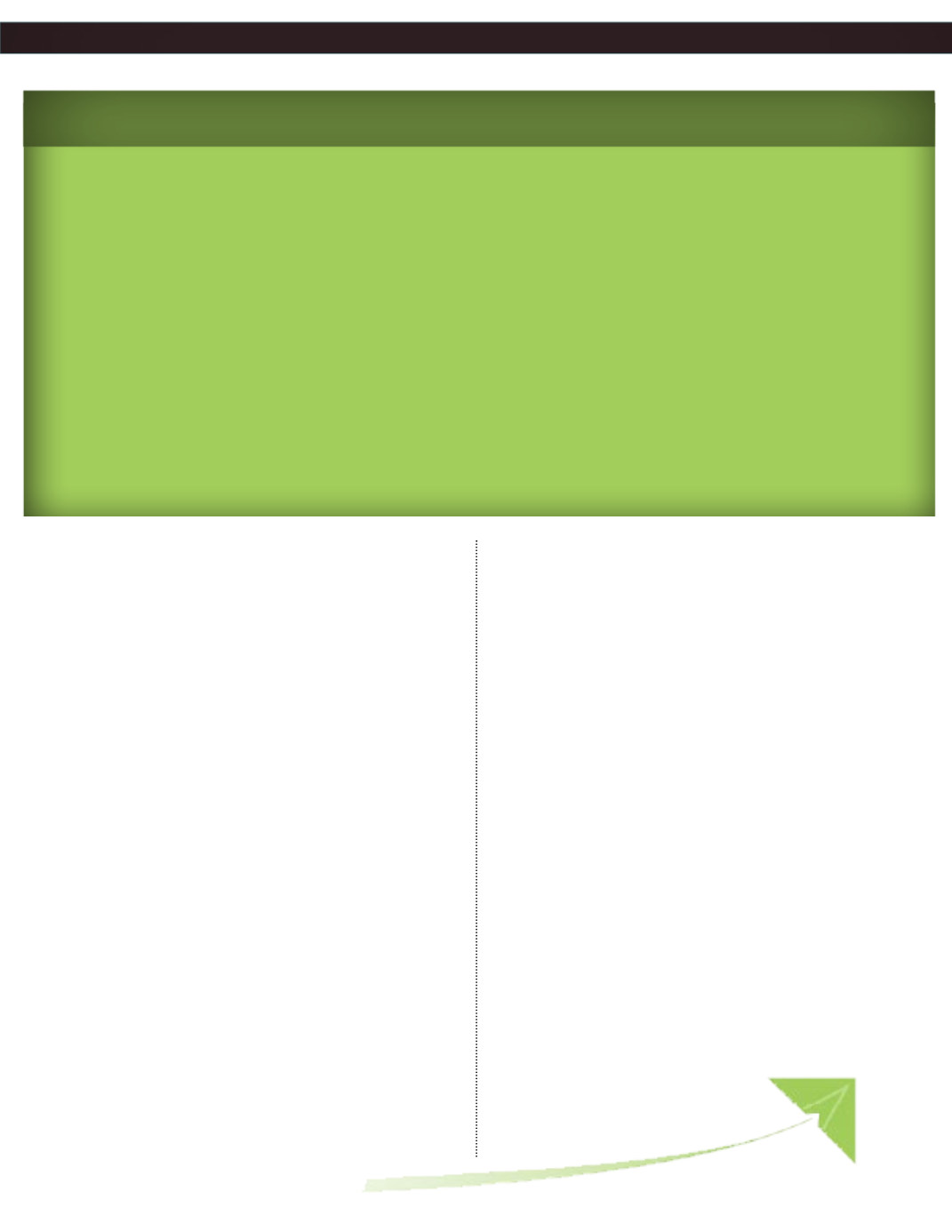 3 Traits of People Who
Soar to Success
When asked to name the three traits that she
identifies with successful business people,
she first mentioned a Passion for what they
are doing. They have to be so passionate
about what they are doing that they eat sleep
and breathe the job. It becomes part of their
life.
Second, they need to be Coachable. They
must be open to considering alternate ideas
and methods. It is very easy for business
people to come up with a new idea, but they
may need to run it by an advisory board
before implementing it or accept some
change to make it work properly.
They need to be able to really listen and
accept the coaching or advice.
Third, every entrepreneur needs to separate
his/her Passion for their business from the
managerial or practical side. They need to
be able to take the emotion out of business
decisions. Again this is an area where an
outside consultant or adviser can help and
take the un-emotional side of the argument
to make sound business decisions.
These last two involve surrounding yourself
with trusted and valuable advisers. It comes
back to her original comment,"
"You Can't Do It All and Do It Well."
7
You need a team of experts. Most solo
entrepreneurs, however, don't have the resources
to hire outside help and try to do too much on their
own. She admits that she has been guilty of this
mistake, but learned it is much more expensive to
try to do too much yourself than bite the bullet and
hire outsiders to do some of the more mundane
parts of the job.
Business owners that do that miss opportunities
because they don't have enough time left over
to focus on sales or networking. This results in a
huge cost for a small business.
Cindy works diligently with her clients to put a
value on what they are actually doing versus what
they are missing and what they should be doing in
their business.
She feels the best value she brings to her small
business clients is the ability to identify and assess
the various pieces of the business and make them
fit into the whole.
To quantify what each segment is worth versus
the cost and what other opportunities are being
missed. That is the strategic advantage she brings
to the table for her clients.
Cindy is very excited about the next phase of
Making Performance Matter, which involves
a processing tool to help companies develop
a business plan and then execute it. She is
also creating a virtual training program, which
will involve a Facebook group for coaching
and accountability for business owners and
entrepreneurs.
Cindy is very happy outside of work. She now
has more flexibility and can spend quality time
with her husband and great niece and twin great
nephews.
She has identified the important pieces in her life,
as well, and can still keep her business running
smoothly.
If you would like to contact Cindy for more
information about her business or have her
speak at your next meeting, visit her website:
MakingPerformanceMatter.com
.
Her office phone is: 862-269-8676 or find
her at various networking events around the
Indianapolis area.
SOAR TO SUCCESS
| AUGUST 2015 |
COVER FEATURE