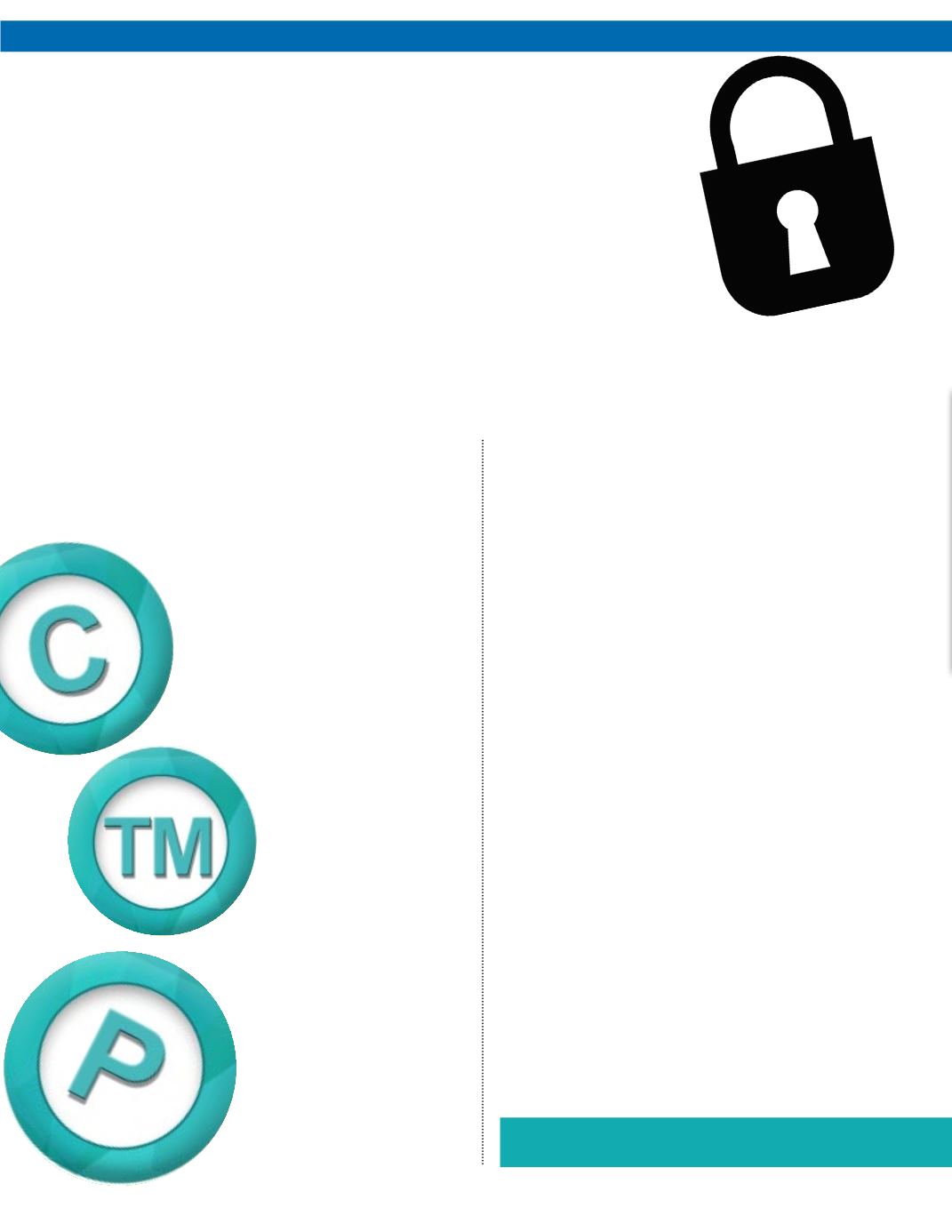 I
f you're worried that someone's going
to steal your great idea, it's time to
protect yourself.
As entrepreneurs, we often
have a lot of ah-ha moments.
Some ideas are definitely
better than others. If you're
worried about someone
stealing your ideas, here
are threeways you canwork
to protect your intellectual
property.
Hopefully, nobody
will ever take your
idea but if they
do and you end
up in court over
it, you'll both be
asked to have proof
of the concept with a
date. So, even if you
don't expect to ever
be in a situation, it's
a good idea to get
into the practice of
protecting yourself
by
documenting
your ideas and their
conception.
to Protect Your Ideas
Keep a journal – paper or digital –
and make sure that your entries are
dated. Keep complete records so that
there's little room for doubt about
your concept intentions. This way,
you'll be keeping a timeline of your
concept's evolution.
Copyright, trademark, or patent
it. Registering something with the
copyright office or getting a trademark
are both pretty simple processes and
relatively inexpensive.
Getting a patent is a bit more complex
but each of these steps serves as a
government issued exclusive rights to
the product or published work.
Lastly, be mindful of who you share
your information with. You won't want
to share your ideas with someone
who is known to be terrible at keeping
secrets or worse yet, someone who
has been known to take others' ideas
and do something with them.
By Holly Kile
3 Ways
CLICK HERE TO WATCH MY VIDEO EPISODES
SOAR TO SUCCESS
| AUGUST 2015 |
Core Business Strategies