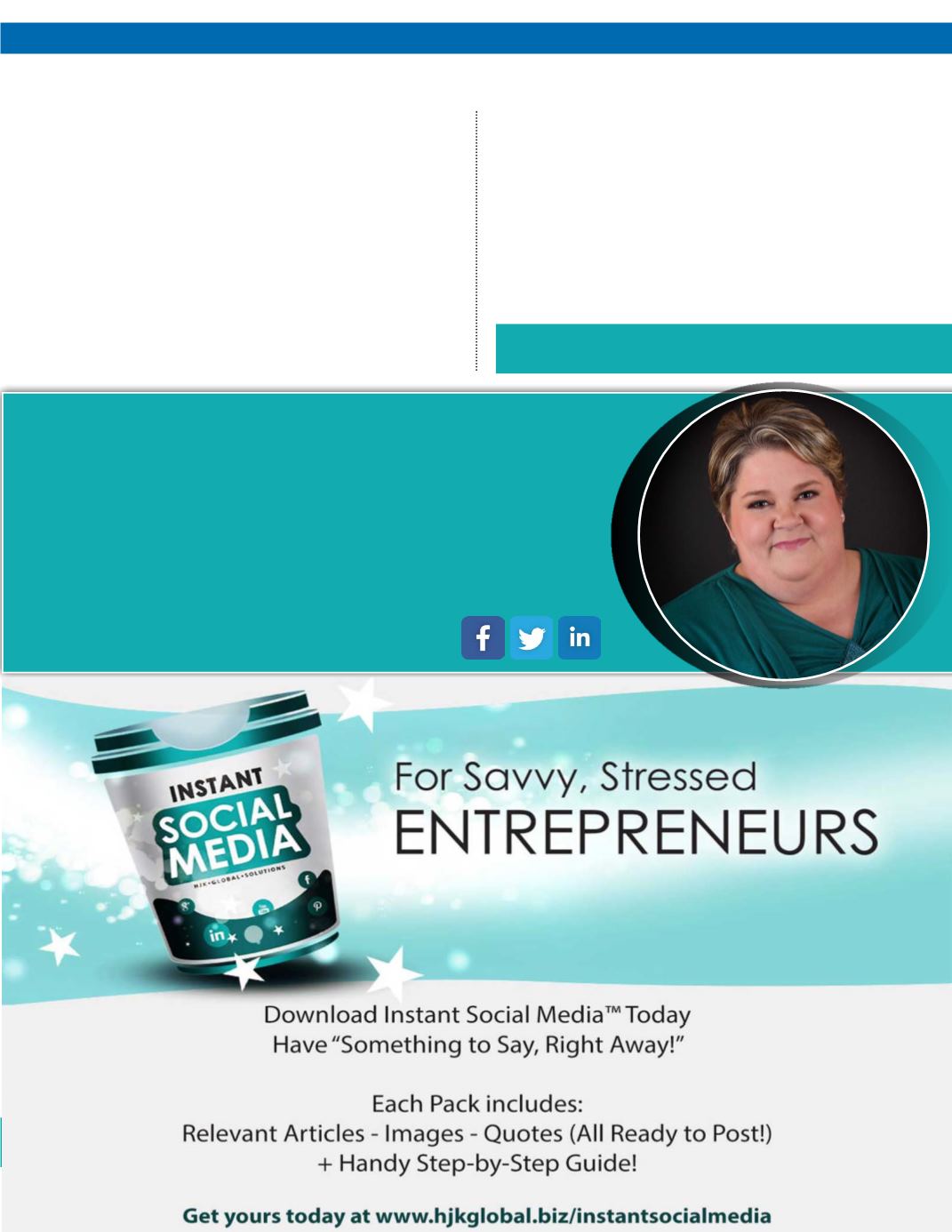 Keep your ideas close and only discuss
with a trusted friend or mentor until
you absolutely have all of your bases
covered from a protection standpoint.
Your intellectual property is often what
can set you apart from the competition
so it's imperative that you protect it.
Take the necessary steps to do it in the
beginning so you aren't sorry later.
For more magical tips for
your business, be sure to
check out my video series
on
Indy BizTV Shows®
and
visit my website.
Holly Kile uses her extensive background in operations management,
systems analysis/implementation and strategic business marketing, to work
with business owners and entrepreneurs who struggle with figuring out how
to effectively achieve their business vision. As a result of working with Holly,
her clients are able to access multiple opportunities for growth and realize
previously unrecognized potential.
In 2013, in response to the needs of her community, Holly launched A2I
Business Consulting-her elite business coaching program wherein she
works with entrepreneurs one on one to co-create comprehensive growth
strategies to move them from "accidental" business owners to intentional"
industry experts who enjoy profitable and thriving businesses!
http://hjkglobal.biz
CLICK HERE TO WATCH MY VIDEO EPISODES
SOAR TO SUCCESS
| AUGUST 2015 |
Core Business Strategies