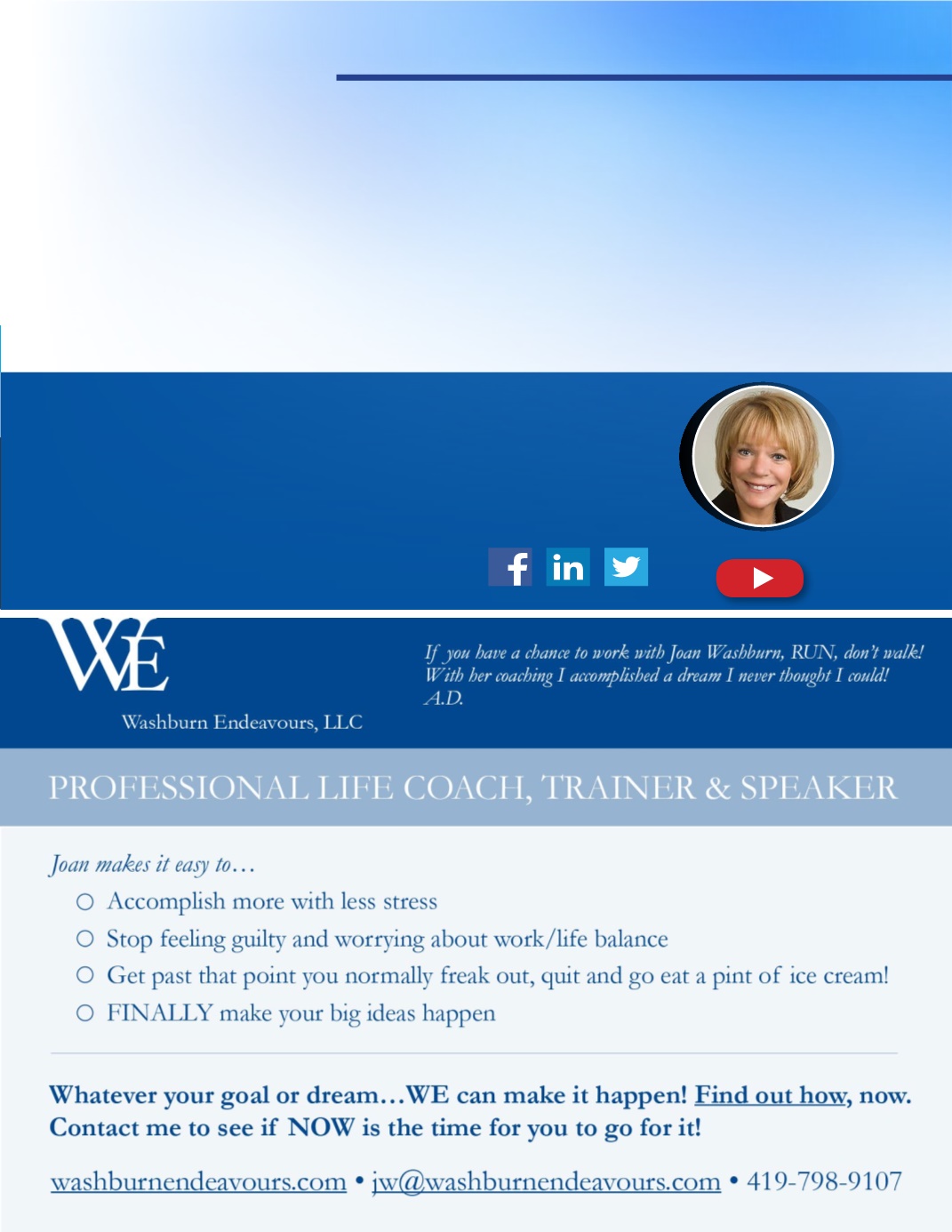 Watch Joan's video series
humor, empathy and the
ability to collaborate and
negotiate are all important soft
skills. Other soft skills include
situational awareness and
the ability to read a situation
as it unfolds to decide upon
a response that yields the
best result for all involved.
Successful "soft Skills" training
results in employees who
are able to create successful
relationships
with
their
colleagues and customers,
communicate effectively, and
be a contribution to their team.
A LIFE COACH
works with the
client to produce concrete,
measureable results. They are
seen as a partner. Their clients
are in a good place mentally and
emotionally, and ready to receive
guidance and instruction on how
to make changes that will help
them achieve their goals.
Once you decide which specialty
is right for you, the next step is
to spend the time it takes to find
the very best fit for you! Take
advantage of free consultations
to find the right person to help
you achieve that elusive goal.
Then you'll be able to invest
your time and money wisely!
Joan Washburn coaches busy professionals to reclaim a sense of order and
balance in their life—to essentially bring "calm to chaos" if you will.
When we are overwhelmingly busy, more often than not, our priorities fall
victim to circumstance. Her ultimate goal as a coach is for her clients to
break free of what is not working for them, discover what they really want
for their lives, then support them as they make it happen!
Connect with Joan at
Washburn Endeavours a
nd on
SOAR TO SUCCESS
/
A
pril
2016
/
Core Business Strategy