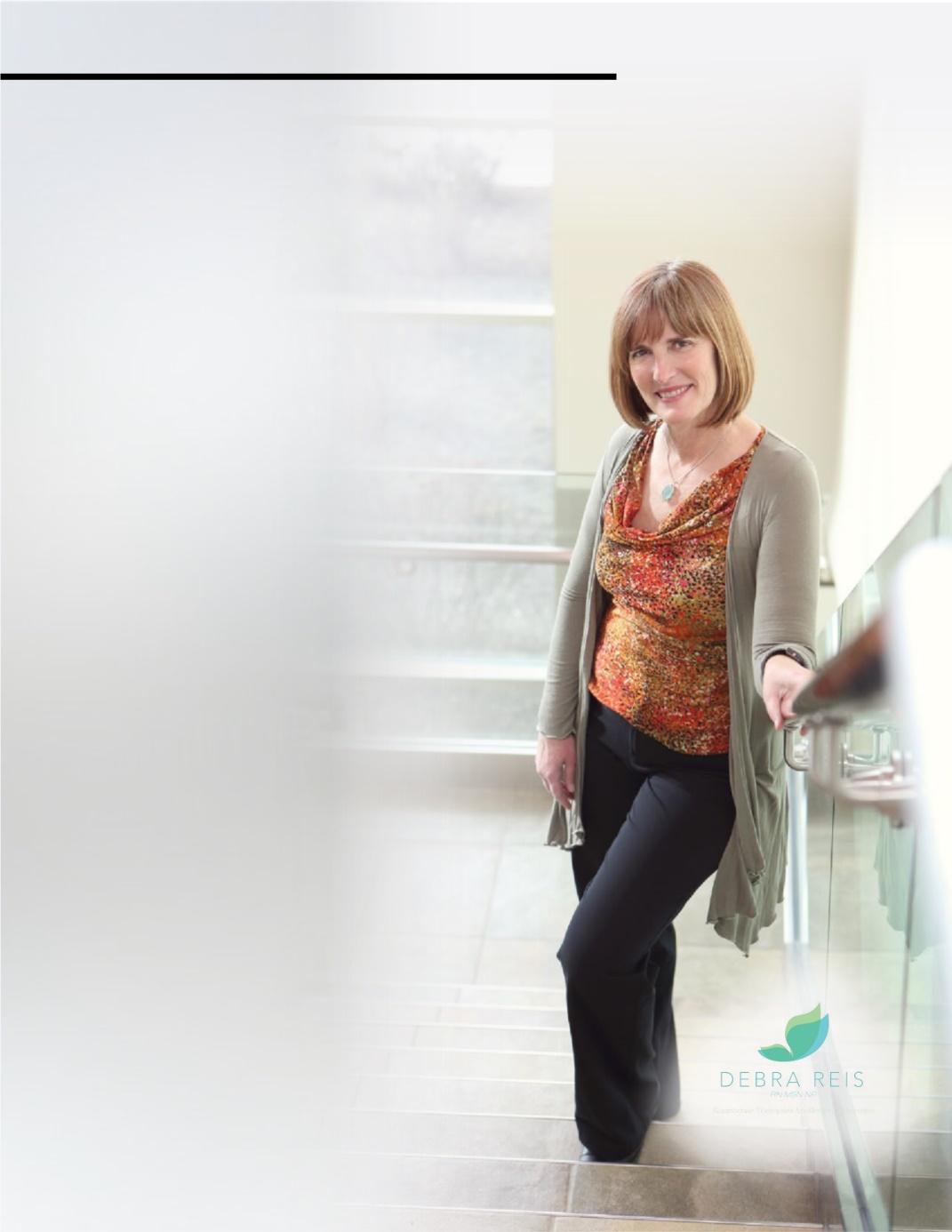 DebraReis
, RN, MSN
Creating Supportive Therapies
that Fill the Gap
Have you heard of treating side effects of medical
procedures with supportive therapies? We hadn't
until becoming acquainted with Author, Speaker and
Nurse Practitioner, Debra Reis, MSN.
She shared
with us that as a nurse, she had been working in
clinical settings and had witnessed first-hand the
many wonders that modern medicine creates every
day. However, even with the advanced diagnostics
and scientifically educated doctors and medical
professionals, she felt that there was a piece missing.
Deb realized that the missing piece for her was that,
even though the professional was doing really great
with the physical aspect, modern medical practices
did not treat the whole person. She realized that
Doctors learn scientific methods of diagnosis and
treatment, but do not address the emotional,
mental, and spiritual facets of who we are.
In 1995, Deb began to ask the question, "
Why don't
we treat these other aspects of the body, as well as, the
physical aspect?
"
Once she began to consider the whole of each
person, a new world opened up to her.
The holistic idea of treating mind, body and spirit as
an integrated approach was still in its infancy back
in 1995 when Deb had her realization and certainly
was not a common practice. It has evolved and
today a much greater awareness exists, plus many
organizations and institutions, realizing the benefits,
want to include them into their health plans.
Deb shared that, as a holistic health coach, she
meets with each client individually to determine
the correct program to pursue. Together with
the patient, she reviews their goals and devises a
wellness plan that fits their needs.
SOAR TO SUCCESS
/
A
pril
2016
/
Feature Article