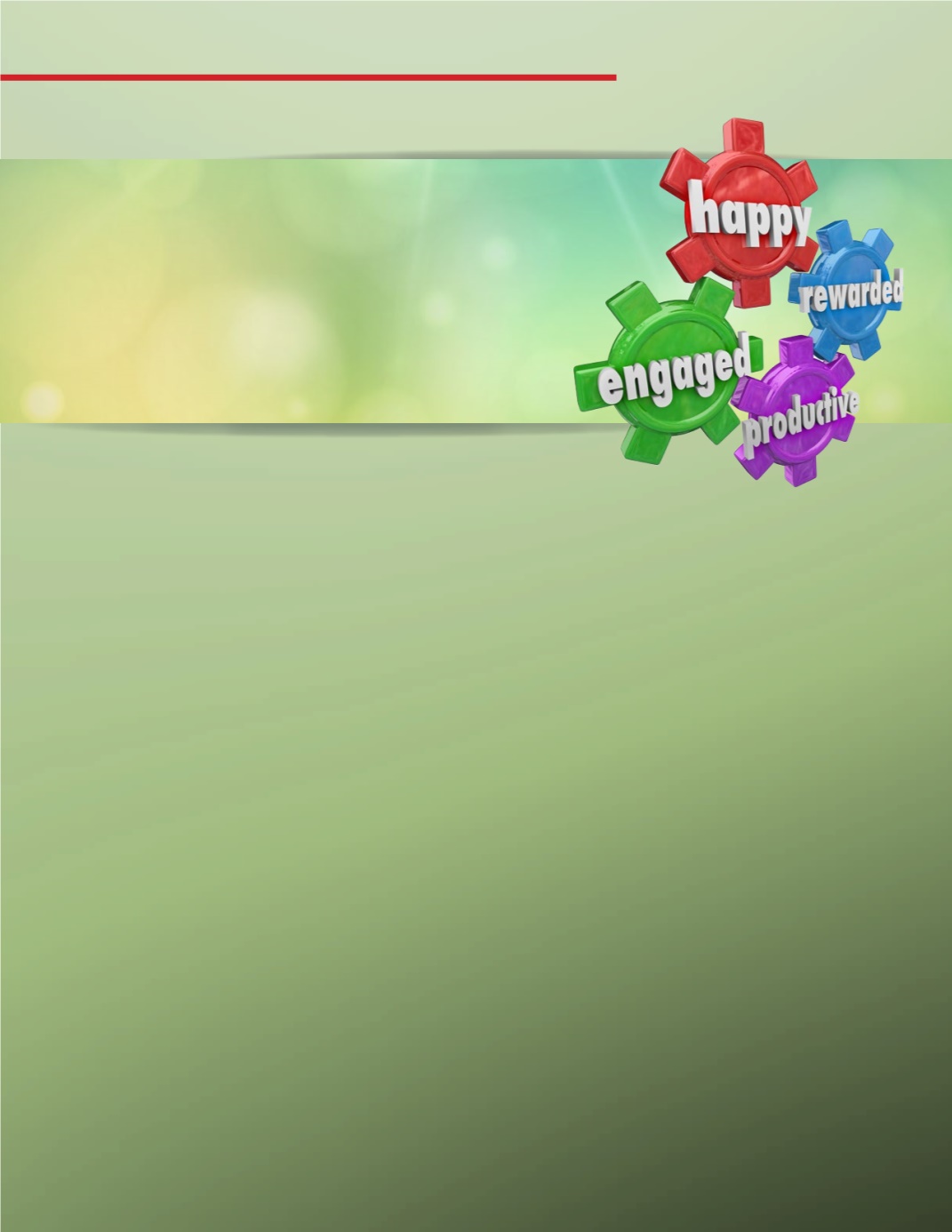 Your values, vision and brand
commitment form the basis
for your culture and your way
of developing and managing
your people. The best form of
management begins with hiring
the right people – people who
are aligned with your culture
and brand.
Then, as a leader and manager,
you must successfully influence
and mentor, so that the great
people you hire become even
greater ongoing partners in your
business because they are so
committed to the shared values
of the company. Yes, think of
your employees as partners –
owners of their responsibilities.
The employees you want in
your organization are looking
for meaning more than they're
looking for money. A culture
of ownership provides that for
them. The company and their
positions within it make their
lives richer because they care as
much as you do.
It all begins with establishing
a clear set of company values.
Having those in place allows
your people (partners) to more
easily "buy-in." Here is how you
do that:
Review your personal core
values.
Review your list of
personal core values (if you've
been following along with my
videos
and
blog posts,
you have
this list completed.) This list
is more than just words, but
includes the meaning of each
word and an example of how it
is applied.
Describe your vision of a
healthy business culture.
Be
as vivid and detailed as possible.
Don't worry if there's a gap
between where your business
is today and how you imagine it
could be one day. Creating this
document is the beginning of
closing that gap.
Create a document describing
your company values.
From
the detailed description of a
healthy business culture you've
created, go back and pull out
the most important words and
organize them under the four
categories of values, I discussed
i
n one of my blog posts.
Those
are Foundational, Functional,
Relational and Embodied values.
Pick the top three that you
believe are the most important
to form your foundation. Be
sure you have a definition in
place for each word – this helps
people know if they're living the
value the way you expect them
to and you personally do.
Your document reflecting your
company values, in a clearly
defined and well-written format,
is one of the most important
By Michael Kaplan
Creating a Culture
of Ownership
SOAR TO SUCCESS
/
A
pril
2016
/
Business Acceleration Strategies