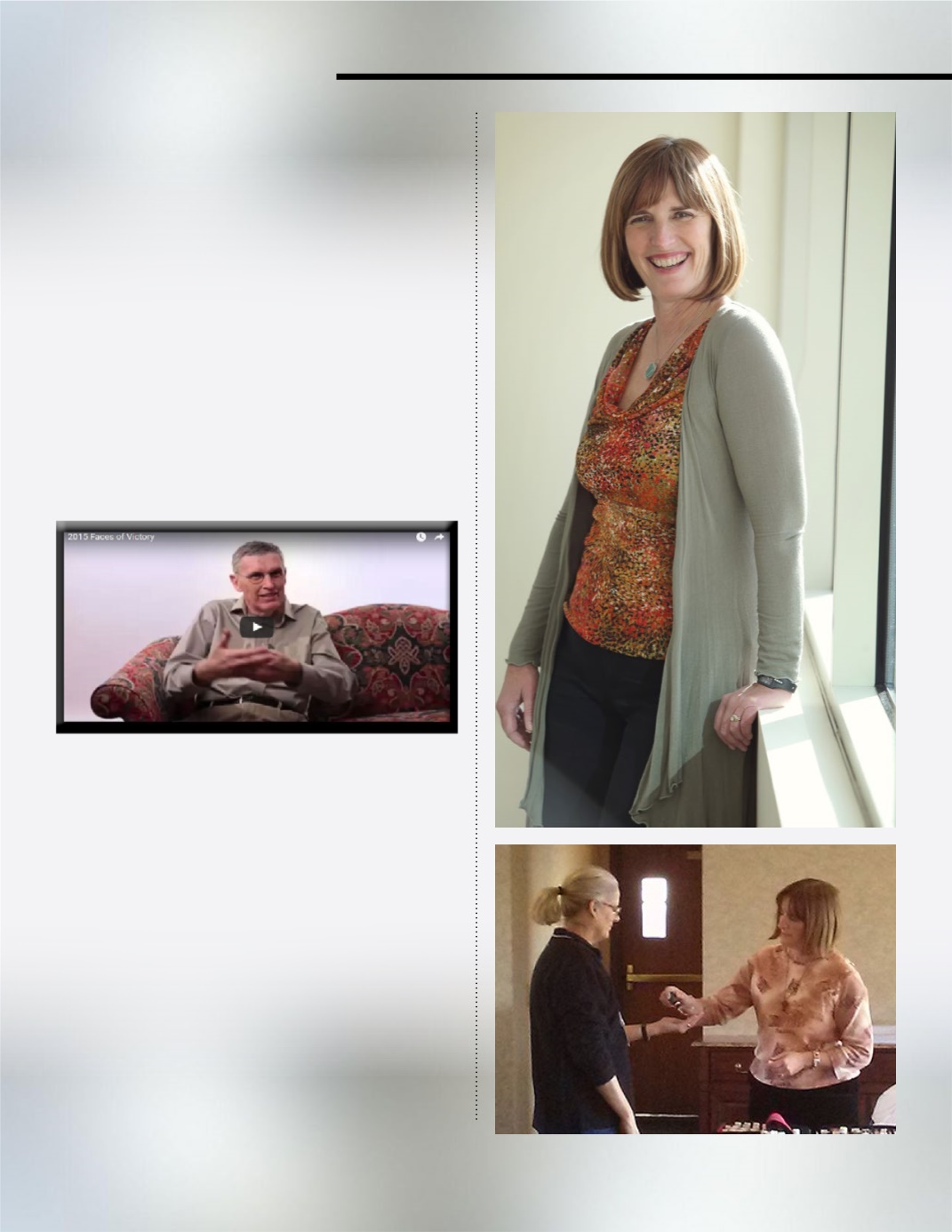 The patient's current lifestyle, eating habits, and
exerciseprogramall are considered. She also reviews
the stress factors in their life and offers treatment
options to integrate into a complete wellness plan.
Deb finds tremendous satisfaction from what she
does, especially when she begins to work with
someone for the first time. She enjoys learning
their problems, creating a plan of treatment and
then experiencing a successful outcome.
"
Helping people improve their quality of life is
what I enjoy most."
Deb tackles the difficult cases, as well as, the more
common maladies. She works frequently in an
organizational setting with cancer patients. Her
supportive therapies have created tangible benefits
for her patient's overall health and wellness.
One place that you can find Deb is The Victory
Center in
Toledo, OH
. It is a community center that
caters to people undergoing cancer treatment.
They offer a variety of therapies directed towards
treating the whole person.
One plan might provide massage, energy work,
healing touch or reflexology. The center also offers
aromatherapy and support groups and classes.
They have a variety of services and there is no
charge for any of them.
Readers can use this
link to view a video t
hat
outlines Deb's work at the Victory Center.
Deb's vision is to expand into more health care
organizations. Shehas found, that even today, health
care providers don't understand how to integrate
holistic programs into their everyday practice.
SOAR TO SUCCESS
/
A
pril
2016
/
Feature Article