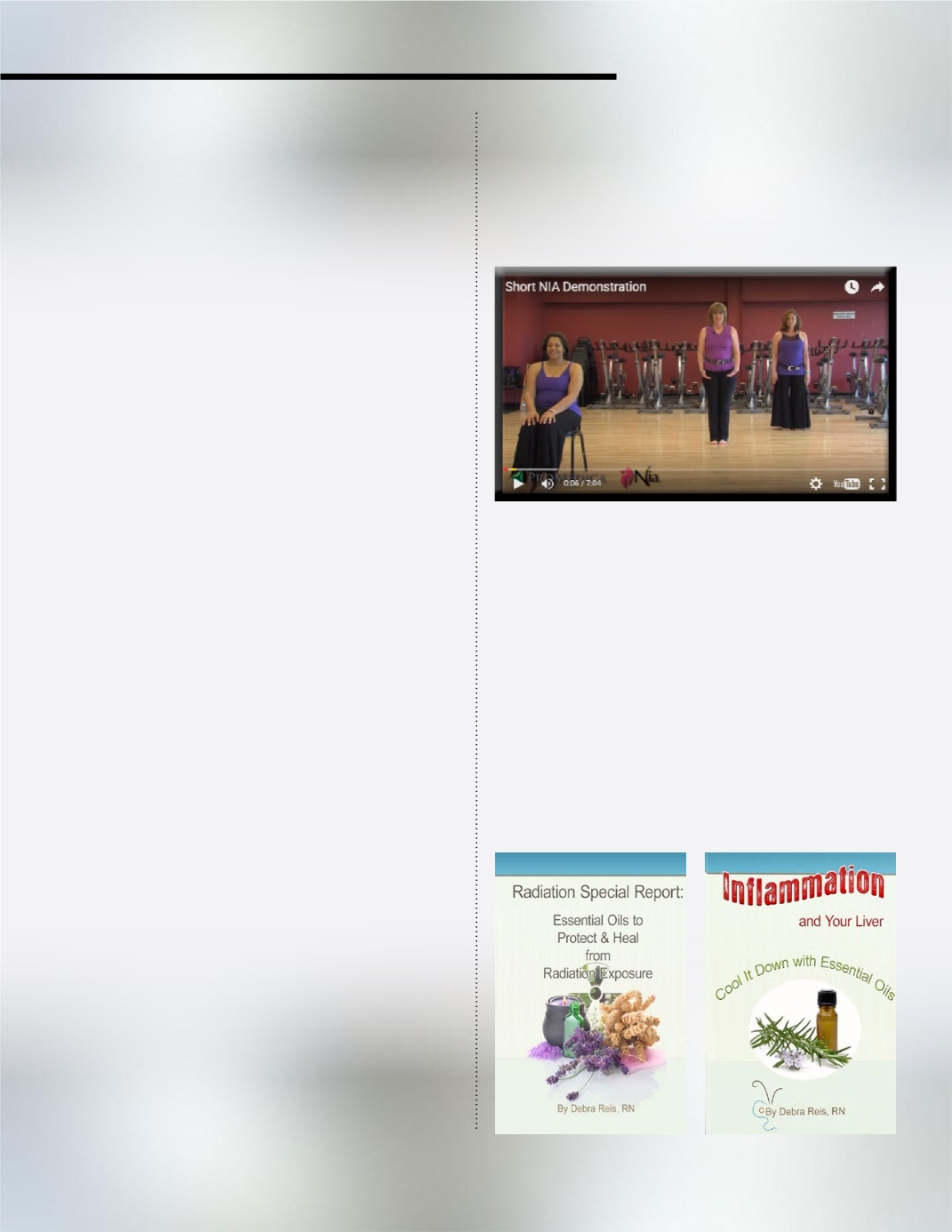 She finds it exciting to share with other health
care organizations the tools that have worked
and demonstrate how they can be incorporated
into that organization's treatment plans. Deb
created a program called STEP (Supportive
Therapy Engagement Program) that she brings
into institutions which provides a roadmap
for integrating Supportive Therapies into the
treatment plans for their patients. She develops
seminars and courses for nurses and other
medical professionals on staff to create a basic
knowledge base and build assessment skills to
determine patients' needs on an individual basis.
Deb believes that integrating therapies which
address side effects of medical procedures is the
next STEP toward better total patient outcomes.
Deb also works as a holistic health coach with
individuals. We asked her for some advice for our
Soar to Success readers that are business owners,
who frequently feel overwhelmed and put their
own self-care last, resulting in stress and fatigue.
Deb suggested a holistic health consultation
as the first step. It helps to identify diet and
nutrition needs, sleep patterns, fitness or
stretching regimens and most importantly stress
management needs. A plan is then devised to
touch all the bases of daily living for overall health
and wellness.
For example, if one of the concerns is too much
stress, a possible solution might be meditation.
The method could be controlled breathing,
guided imagery, or visualization; there are
many options available. Even simple tasks such
as, taking a walk or walking the dog can relieve
stress. It just needs to be built into the plan and
then be done consistently.
It's apparent that simply writing a prescription
for a single pill or particular therapy does not
consider the whole lifestyle and the problem
may persist. That is why the holistic approach
considers all aspects of a patient's life and offers
a balanced treatment.
One of the supportive therapies that Deb teaches
and practices is NIA. It is a fusion fitness program
because it blends elements of martial arts, yoga
and dance combined in a gentle way that is easy
to follow and not hard on joints. The idea of NIA
is body awareness and body sensation. It's not
about how much can I do or how fast can I do
it, but what feels pleasurable to my body. NIA
combined with music is enjoyable and fun and
provides a low stress workout for the body.
Essential oils are also a part of supportive
therapies that Deb recommends. After all, plants
were the first medicine, they are safe to use and
have been proven to be an effective solution
through the years. Deb has been involved with
essential oils for over 15 years. She is a certified
clinical aroma therapist and teaches the proper
use of essential oils.
She also uses essential oils in her work with
cancer patients. Effects of cancer treatments
or chronic pain can be dealt with by combining
oils with other supplements to create a balanced
treatment to restore energy.
SOAR TO SUCCESS
/
A
pril
2016
/
Feature Article