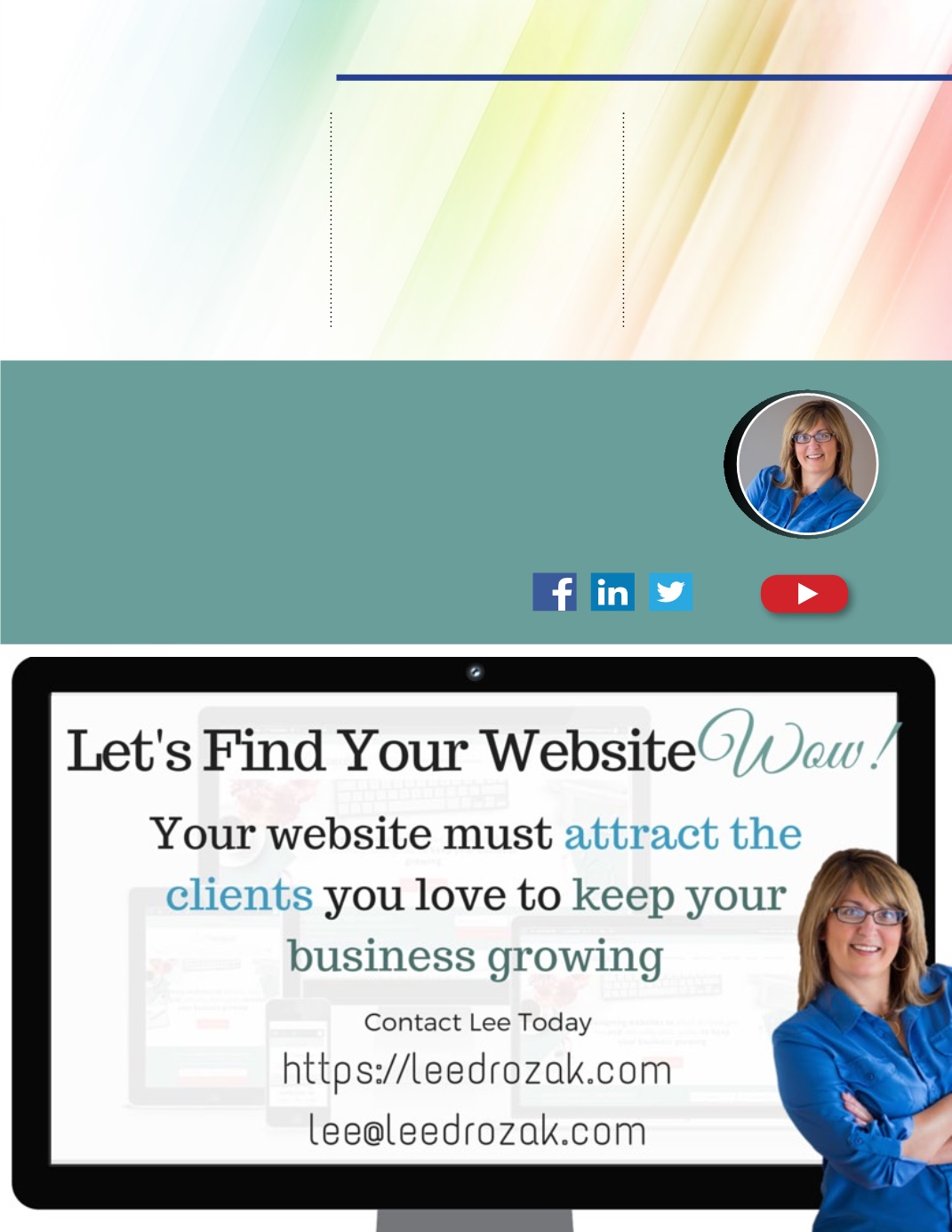 Lee Drozak, a WordPress Website & Digital Marketing expert, helps small
business owners and self-employed renegades by developing and designing
websites that are not only beautiful and reflect your personal brand but also
have the proper layout and coding to help you step out of the shadows and
stand out in a crowd. Lee offers a wide range of programs and services for
WordPress websites – from a one-time re-design to being your right hand for
ongoing changes and updates to your website.
Connect with Lee at her
website
and on
Watch Lee's video series
These numbers will tell you if
you have a healthy balance of
organic and targeted traffic.
What is the Visitor Experience?
Finally, it's good to know what
pages your visitors think are the
most important on your site. By
viewing your behaviors report,
you know which pages are
popular with your readers.
Take a look at your top 10
pages. These are the creme
of the crop, the ones people
look at most. Top content is
a great place to start to see
what topics are working for
you and what content needs
more work.
Analytics can be overwhelming,
but the key is to start small. Pick
a metric that matters to you and
your business and track that
one metric and try to improve
it. By focusing on only one thing
as you get started, you'll get a
better feel for the numbers and
how you can impact them.
Watching your numbers is an
important part of improving
your website.
SOAR TO SUCCESS
/
A
pril
2016
/
Core Business Strategy