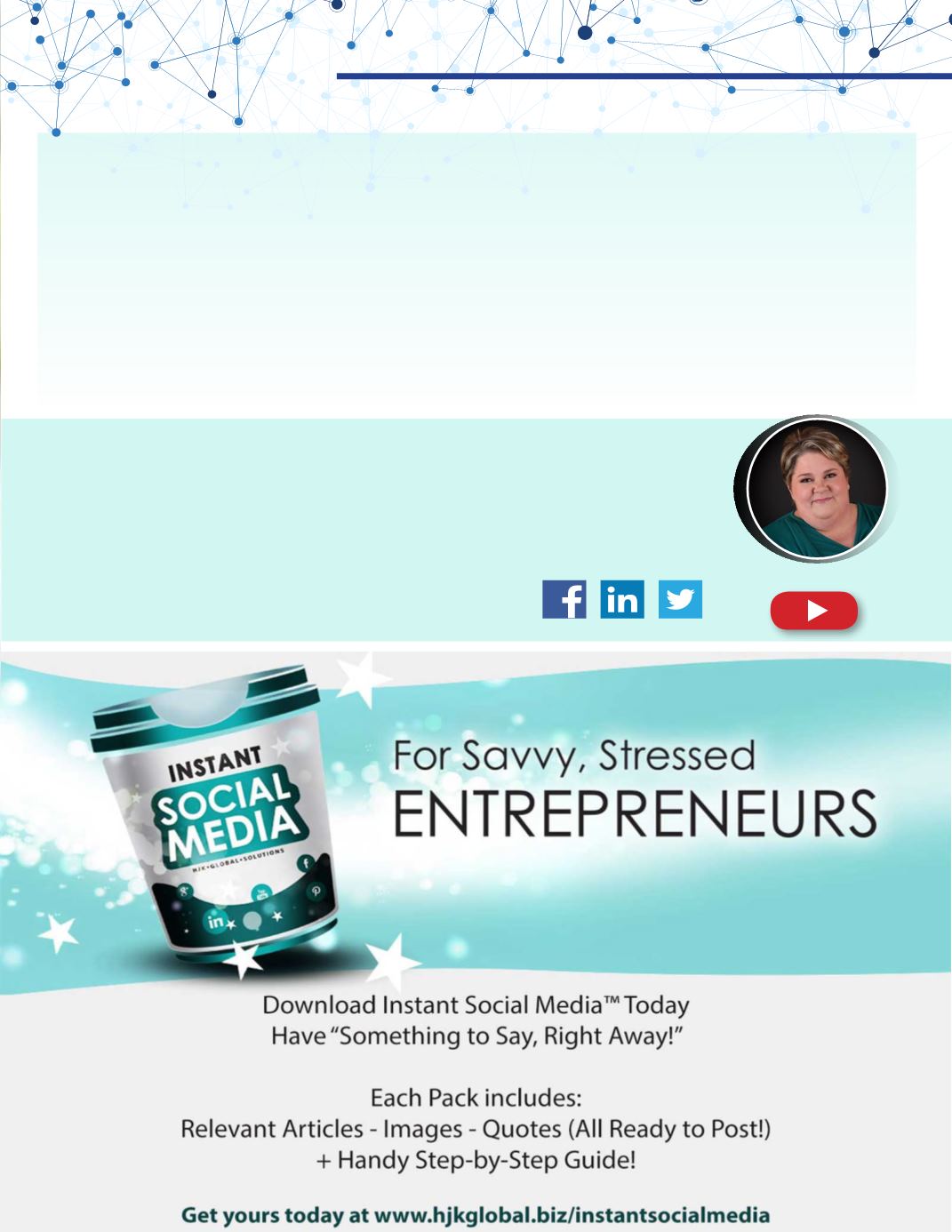 Holly Kile works with professional coaches and work-at-home entrepreneurs to help
them create more time, energy and money through leveraging the power of virtual
tools and teams. Using her extensive background in operations management,
systems analysis/implementation and strategic business marketing, Holly works
with business owners and entrepreneurs who struggle with figuring out how to
effectively achieve their vision for their business. Holly is the president of HJK Global
Solutions and founder of Connect Coaching Academy.
Connect with her at
HJK Global Solutions
and on
Watch Holly's video series
aren't the only ones that can be distractions.
Let children, partners and even roommates
know when you need to work and what your
expectations are. Remember though, just like
you expect them to respect your needs, you
need to allow them the same. When you say
you'll be done, be done.
My final tip for today is to make use of an
app designed to help keep you focused and
distraction free.
There are several out there
but a couple of my favorites can be found at
antisocial.com
,
getconcentrating.com
, and
focusboosterapp.com
.
If you'll implement these three strategies, I
can bet that you'll find yourself more focused
and therefore more productive. For more tips
on working from home effectively, be sure to
watch my video series on
Indy BizTV Shows®
or
visit me on my blog at
www.hjkglobal.biz
.
SOAR TO SUCCESS
/
F
ebruary
2016
issue
/
Core Business Strategy