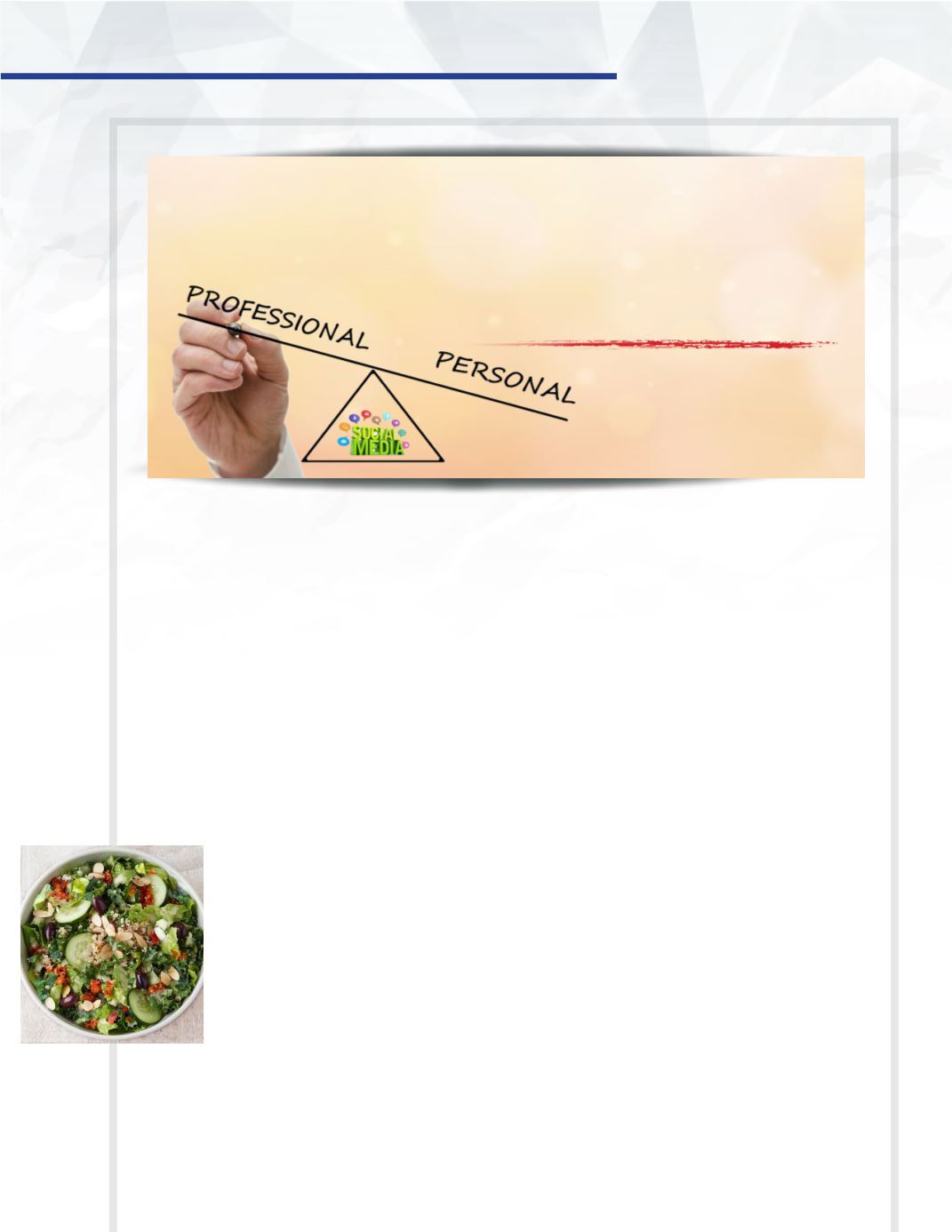 Do you do a great job with posting to your
company page, but then stay silent on
your personal page? Or wonder if you are
posting too many personal details? It's a
very common question- something every
working person struggles with.
People usually say "Well, no one cares what
I'm doing on the weekend, or outside of
work!"
Actually, they do. They really do. You've
probably heard the saying that people
don't hire companies, they hire people.
It's why "chemistry" with the client is so
critical in professional services
firms. Why wouldn't you want to
pre-establish chemistry with your
prospective friends and clients
online?
Socialmedia is rootedculturally
in showing your real, whole self.
And the truth is that your personal
life is
almost undoubtedly
more
interesting than your business
life. People would rather hear about the
specific things that make you be you. It's
what can set you apart from others and it's
what can make people remember you over
the next guy.
Now, of course there's a difference between
personal and boring. The stereotype of
Twitter being filled with updates on what
you had for lunch is exaggerated, but the
underlying principle is not. When you're
tweeting or blogging or updating about
your personal life, it should be something
that actually reveals a dimension of your
life, or character, or belief system. "I
ate at Panera" doesn't do that, "Lunch
at Panera today, had a great salad and
stayed on my diet!" does. It doesn't have
to be something earthshattering, just
something real and specific.
The things you share also may depend on
what your business is. If you're a personal
trainer, then your exercise and what you
eat is actually very relevant. If you are a
coach or consultant, then maybe you want
to post which coffee shop you are working
out of that day, or what new client you've
just met with, or what business book you're
reading. The options are endless!
It doesn't need to be a lot. You just want to
Balancing Your Personal and
Professional Lives in
Social Media
By Lynne Wilson
SOAR TO SUCCESS
/
F
ebruary
2016
issue
/
Core Business Strategy