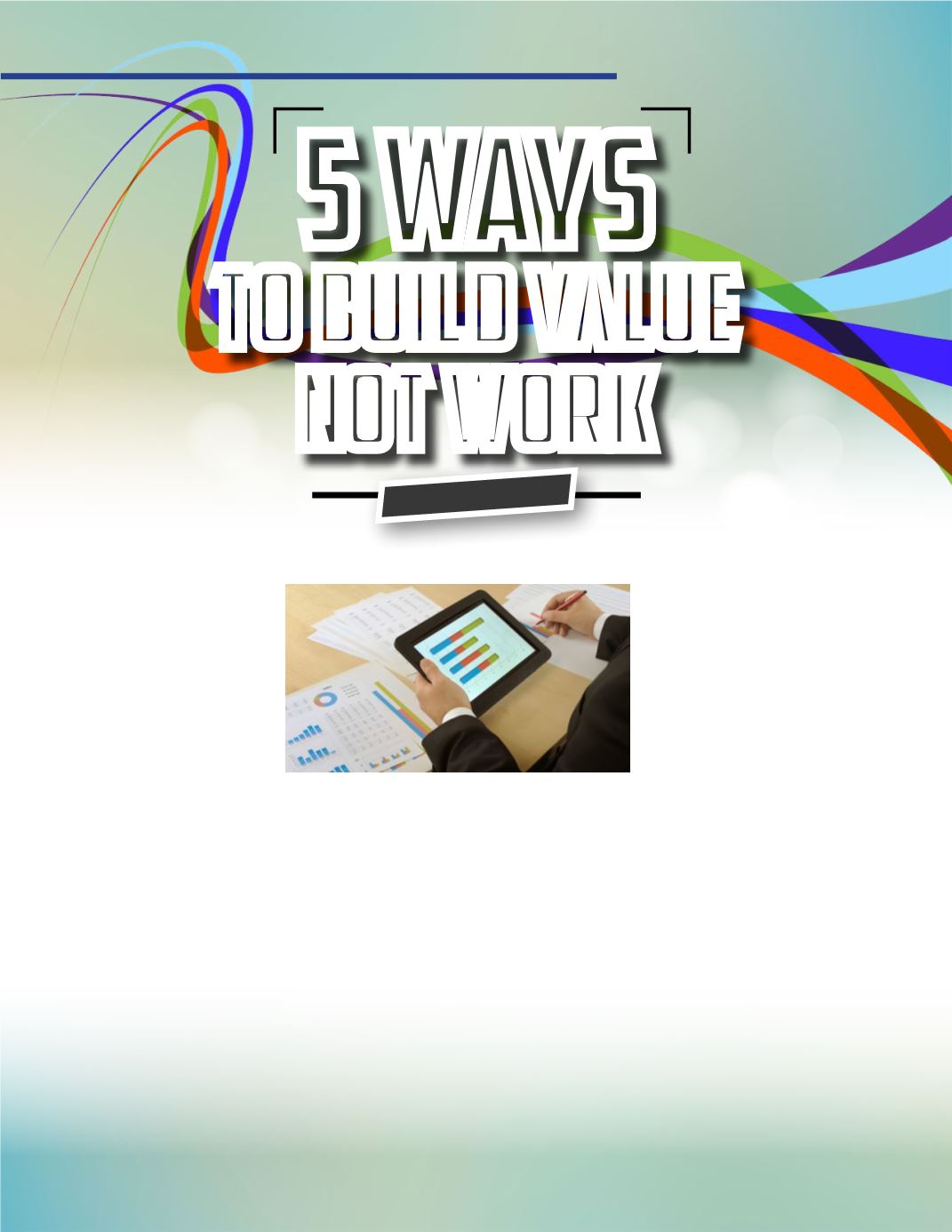 As the owner and leader
of your business, your job
is to build value in your
organization. Taking the
long view, the goal is to
create a business that you
can sell when you want to
exit your business. Many business owners sell
their businesses for significant money when they
retire or move on. Others close their doors and
receive nothing for their business.
In order to build a business that has value when
you are ready to exit, focus on these 5 areas now:
1. Financial Performance:
How is your
business performing financially? Do you have
good financial records? A budget? A cash plan?
Key financial indicators? I am always surprised
at how many of my clients do not have these in
place when we start working together. Money
is the blood of your business and you have to
have knowledge of how money flows through
your business.
2.
Growth Potential:
Are you growing or are
sales stagnant? Do you
have potential to grow over
time? Do you have a good
product strategy? Do you
have a marketing strategy?
3. Differentiation:
Your brand is what
people say about you after they buy from
you. It is more than your logo and colors. It is
the feeling your customers have about your
company. Is your brand strong? What is your
brand? Are you sufficiently differentiated from
competitors? What is your brand commitment?
Do you live up to your brand commitment
consistently?
4. Customer satisfaction:
Are your
customers satisfied? Do you meet and exceed
your customers' expectations? Do you have a
way of measuring customer satisfaction? Do
youdeliver yourproductor serviceconsistently?
Do you have a quality management system?
5Ways
to Build
Value
Not
Work
By Michael Kaplan
SOAR TO SUCCESS
/
F
ebruary
2016
issue
/
Core Business Strategy