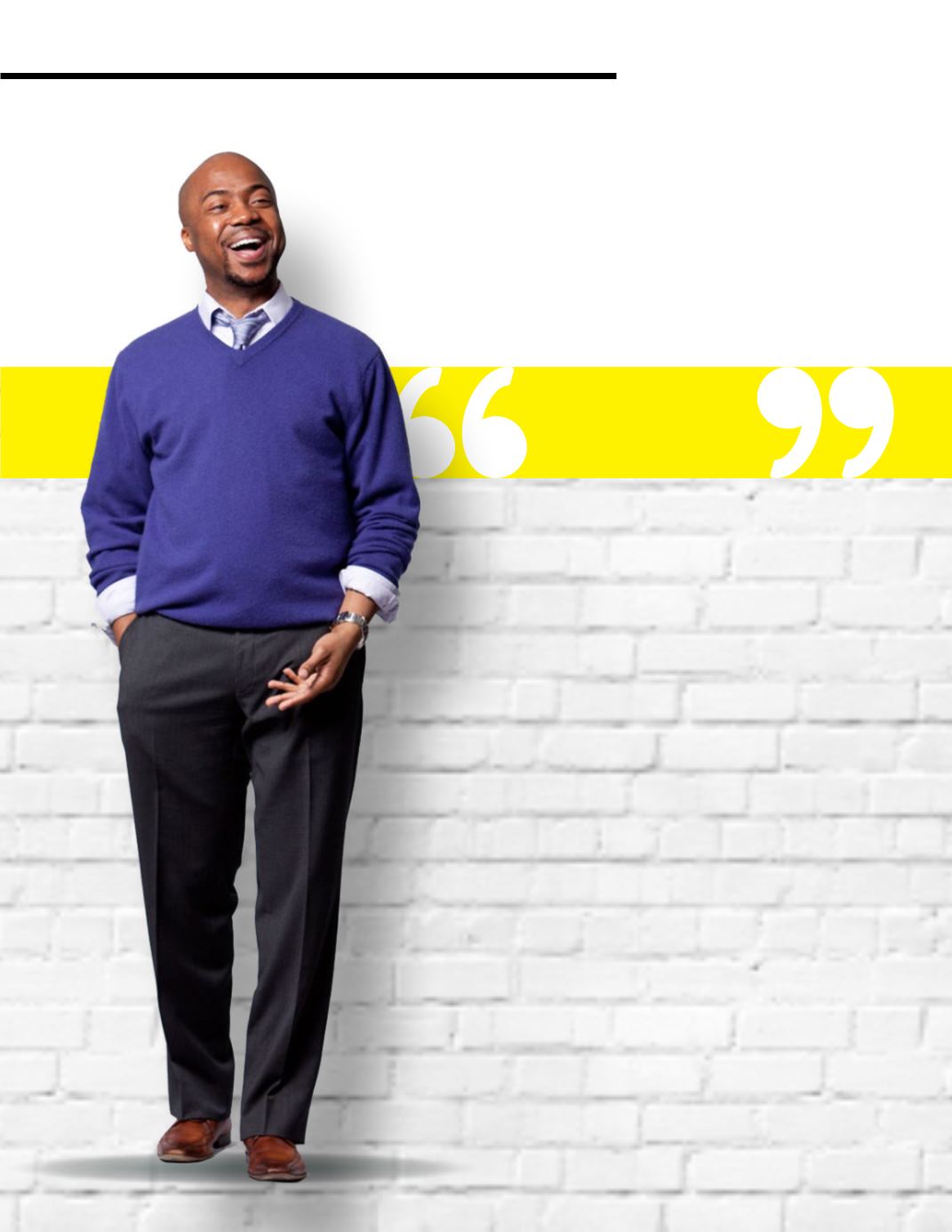 Eric J. Watts
Lives His Passion
Every Day
When people begin to live
their dream they become
unstoppable
~ Eric J. Watts
E
ric J. Watts has built a
successful speaking and
coaching career by setting
lofty goals. He not only
talks the talk, but walks
the walk in both his personal and
business life. His clients can feel
his deep passion for his message
and how it has helped himachieve.
Eric received his bachelor's
degree in agribusiness and
applied economics from The Ohio
State University and his MBA
from Ohio Dominican University.
Prior to receiving his MBA, he was
employed by BISYS Fund Services
(now Citi Fund Services). Eric
received his MBA in leadership
and business management while
working at JP Morgan Chase & Co.
He was employed by JP Morgan
Chase prior to stepping out of
the corporate world to grow his
business, WordTalk Productions,
full-time. He is currently also
an adjunct professor at Ohio
Dominican University.
SOAR TO SUCCESS
/
F
ebruary
2016
issue
/
Feature Article