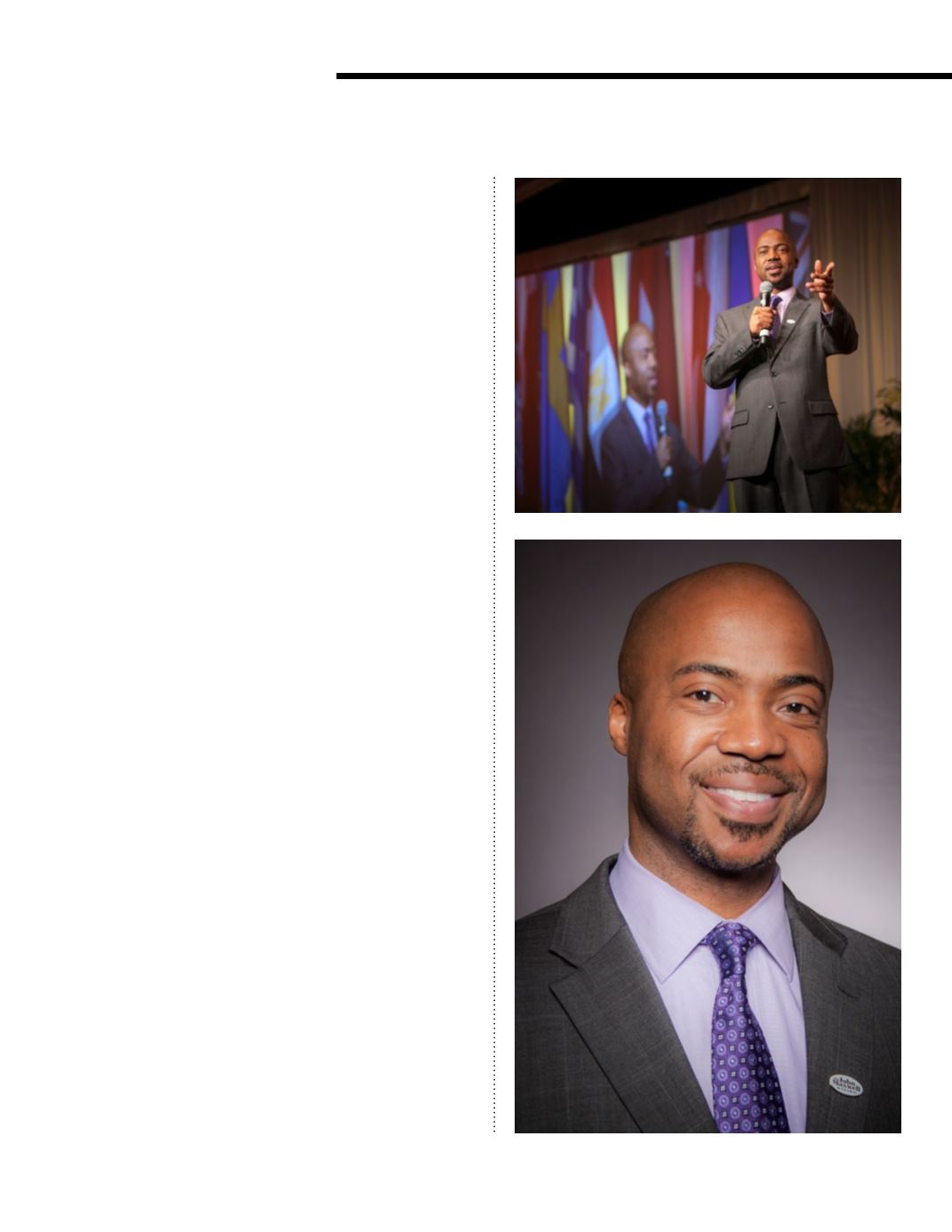 Through WordTalk Productions, his always
motivational
and
entertaining
speaking
engagements teach people to find the
F.I.R.E.
(
F
ind
I
ntelligent
R
easons to
E
merge) in their
lives and leadership. He helps frustrated and
discouraged business owners, as well as,
organizations, identify what matters most to
them to fulfill their passion and purpose.
His desire is tohelpothers succeedby overcoming
their doubts, fears and obstacles that block their
path to success. He helps them realize their true
potential and accomplish more than they ever
thought possible, by
"Belief in Themselves"
which allows them to then achieve their dreams.
Eric shared, "Many people hold themselves back
because they don't truly believe in what they are
doing or who they are."
He finds this work especially rewarding when
he witnesses a client understand that it's okay
for them to believe and pursue their dream. It
changes their life.
He began his speaking career as a natural
progression from his high school days, trying
to fire up the team and his days in corporate
America leading a sales team.
In presentations and videos, Eric's true passion is
evident. His belief in his message is so profound
that the viewer cannot help but be moved to
evaluate their dreams and develop a higher
sense of awareness and enthusiasm to reach
their goals.
He also holds certifications with the John Maxwell
program. As part of the John Maxwell team, Eric
is ready to help every business person fromCEO's
of large companies to sole proprietors in 'mom
and pop' businesses learn to better manage their
businesses.
He knows that as a business coach, he does not
have all of the answers, but he does know how to
ask the right questions to help every client better
SOAR TO SUCCESS
/
F
ebruary
2016
issue
/
Feature Article