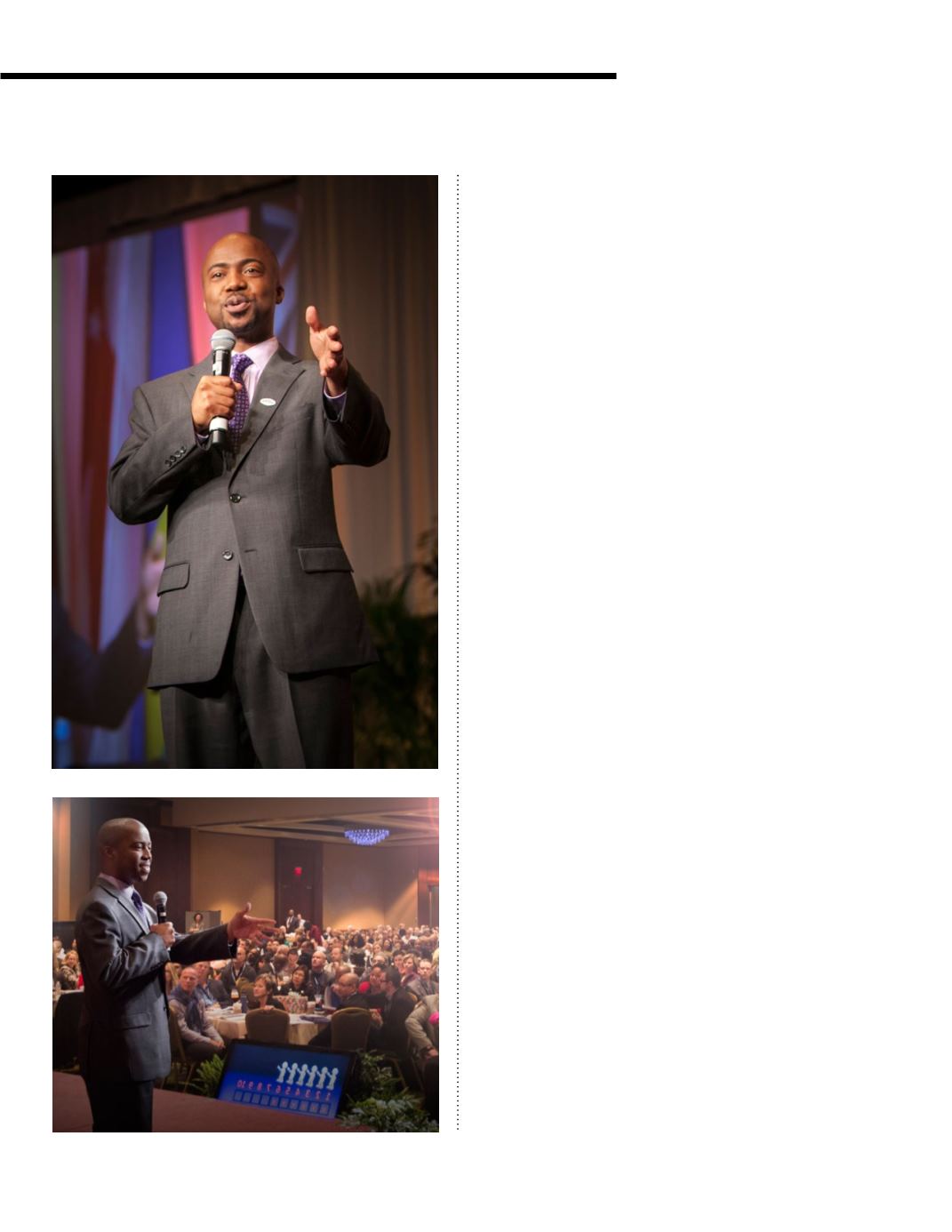 understand their personal issues. Then together
they can chart a path to keep improving every
day.
Eric has set a
GIGANTIC VISION
for himself
and his business. His goal is to help produce
one million leaders
in the next 20 years. He
boldly states it for all to hear placing value and
commitment behind it.
"I want to do this and I'm going to do this on each
continent around the world."
As part of this goal, he wants to inspire people,
in every age group, to believe in themselves and
overcome their perceived limitations to fully
realize their dreams and goals.
"I want to help them believe in the possibilities
and their capacity to overcome obstacles. I like to
say, learn to separate the junk, the funk and the
mess, get to the root of the issue, address it and
move forward."
Eric knows that success comes with a price. His
clients must be willing to put in the work in to
achieve.
"Successful people have learned, they must
first put in the work. They also know there are
very few "self-made-men" in this world. It takes
some help, a team and training to reach the
top."
As any successful business person knows, to
stay on course, you must be able to track results
and evaluate your progress. Eric is keeping a
record of every speaking engagement and client
meeting to reach his goal. He even has one of
his assistants monitor every meeting and charts
Eric's progress to touch and inspire one million
business people.
B
eing the host of "Speaking Life Into You
r
E
xistence" on the Columbus BizTV Shows®
Network also helps Eric reach more people and
convey his message and passion. In video, his
SOAR TO SUCCESS
/
F
ebruary
2016
issue
/
Feature Article