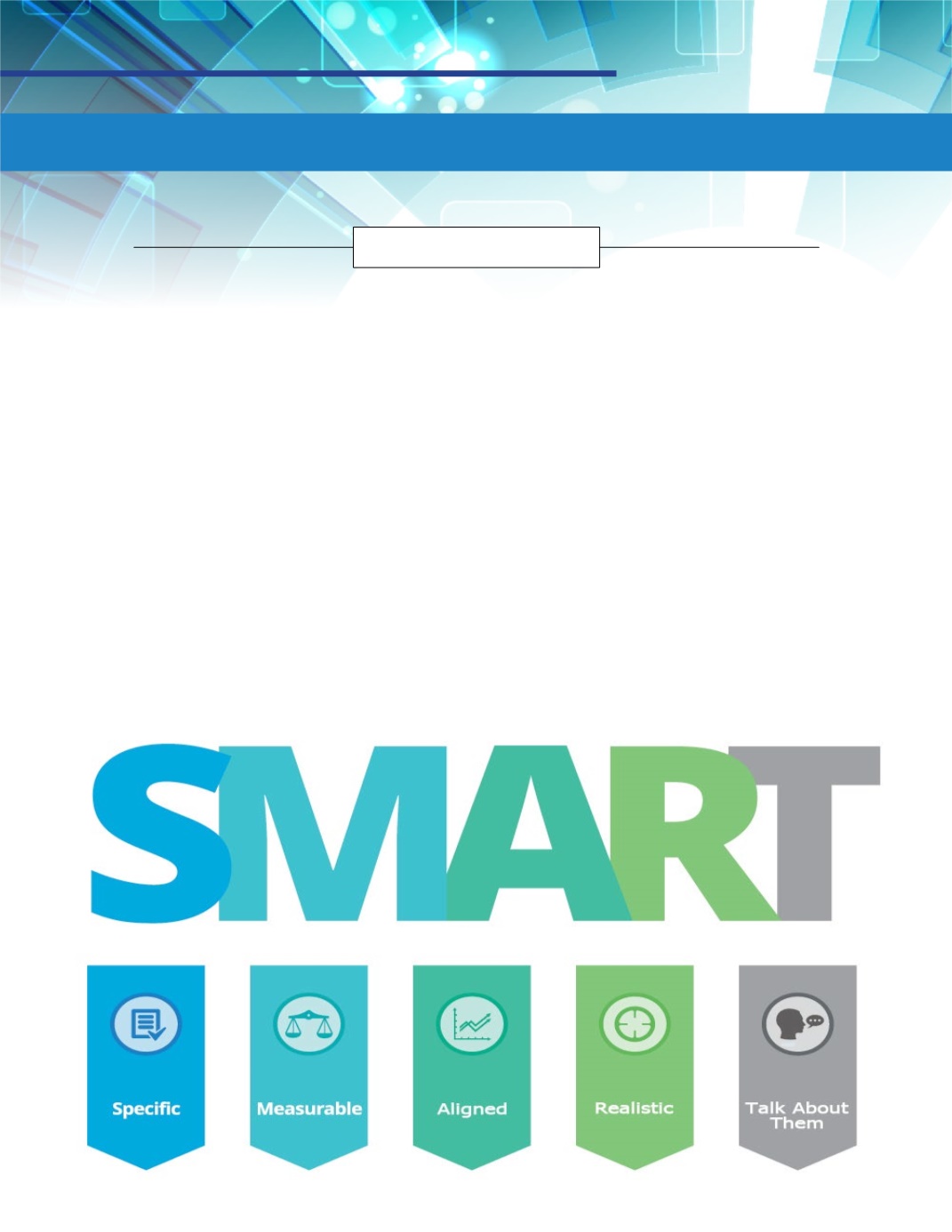 Setting smart boundaries
for Yourself to Get More Done
We've all heard of setting
S.M.A.R.T. goals to ensure
success in achieving what we
desire. Let's take a look at
the importance of S.M.A.R.T.
Boundaries to ensure you can
get more done.
Brené Brown once said "Daring
to set boundaries is about
having the courage to love
ourselves, even when we risk
disappointing others." I think
that setting boundaries is critical
not only in our personal lives but
in our business as well. When
we fail to set boundaries, we
can often end up creating more
work for ourselves, resenting
those around us and ultimately
becoming ineffective. One of
the ways to create boundaries
is to operate with the notion of
S.M.A.R.T. boundaries. Just like
S.M.A.R.T. goals, each letter here
stands for something: Specific,
Measurable, Aligned, Realistic,
and Talk About Them.
When we create S
pecific
Boundaries,
we make sure
to create boundaries around
our schedule, our work space
and any expectations for
"interruptions." Creating specific
boundaries allows those around
us, including friends, family, and
even clients, to know how to
operate within a framework that
will allow us to do our best work
AND give them what they need.
Measurable Boundaries
allow
us to know exactly how much
to expect. For instance, if you
can tell someone that you will
only be able to get 5 pages of a
10 page report done within the
time frame allotted then you help
create a realistic expectation of an
outcome rather than leading to
disappointment on the back end.
TheA is for
AlignedBoundaries
.
It's very important that the
boundaries you put in place
are aligned with your values.
One example I often give my
clients is to have them set a
work schedule that is aligned
with their family priority. In my
case, I create a work schedule
that allows me to attend my
son's school, band and sport
activities because that family
time and support of him is
By Holly Kile
SOAR TO SUCCESS
/
J
anuary
2016
issue
/
Core Business Strategy