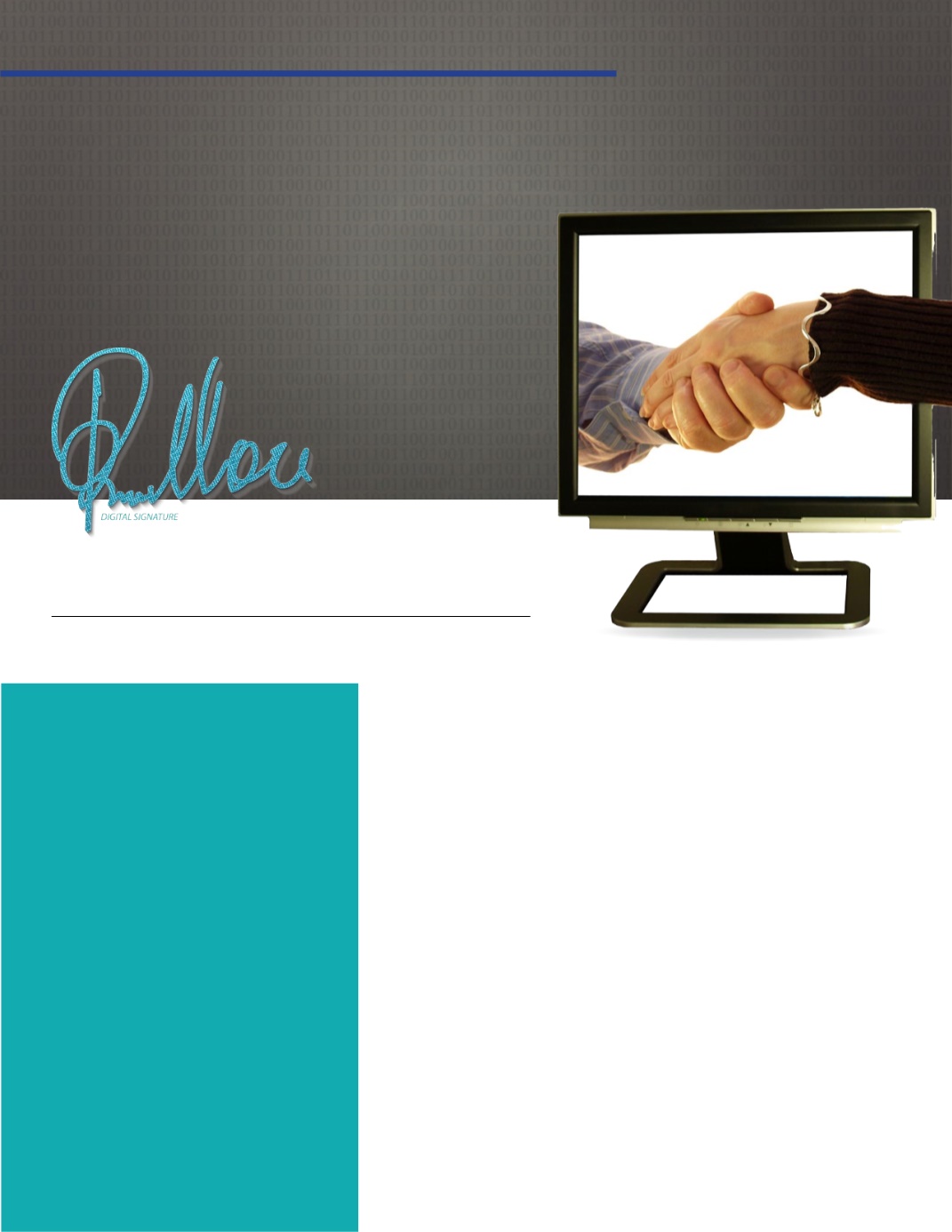 Signing a contract or paper
to
demonstrate
your
commitment to something has
been around for thousands of
years. So it's not surprising
that electronic signatures are
still somewhatmisunderstood.
Electronic signatures make
sense today because so much
of our daily lives – whether
it's personal or business – is
now conducted online. The
traditional signature, truly
one of the last critical pieces
of business that's not digital,
causes too much hassle to
ignore. Here are some reasons
that YOU should consider
Electronic Signatures:
2.
1.
3.
Accelerate and increase revenue.
Thanks to the
significant convenience factor of electronic signatures,
companies of all kinds see a faster turnaround time for
contracts. And when you get the signature more quickly,
you can also start getting paid faster than before.
Increase efficiency.
Time is money: it's a cliché
because it's true. Electronic signatures help you save
time because you're not waiting for the printer, the fax
or for documents to be returned.
Track your success.
After sending a contract have
you ever wondered "Did they get it? Have they signed
it? Electronic signatures can give you the answer
right away.
4.
Reliability.
Any child who ever claimed, "The dog ate
my homework" will tell you, paper can be easily lost
or damaged. Electronically signed documents are
stored and safely backed up in the cloud, accessible
anytime, anywhere.
Are you looking for an easy way to save money and
increase revenue? Aren't we all? Find out how you can by
streamlining your document signing process.
Why It Pays To Use
Electronic Signatures
By Jeanne DeWitt
SOAR TO SUCCESS
/
J
anuary
2016
issue
/
Core Business Strategy