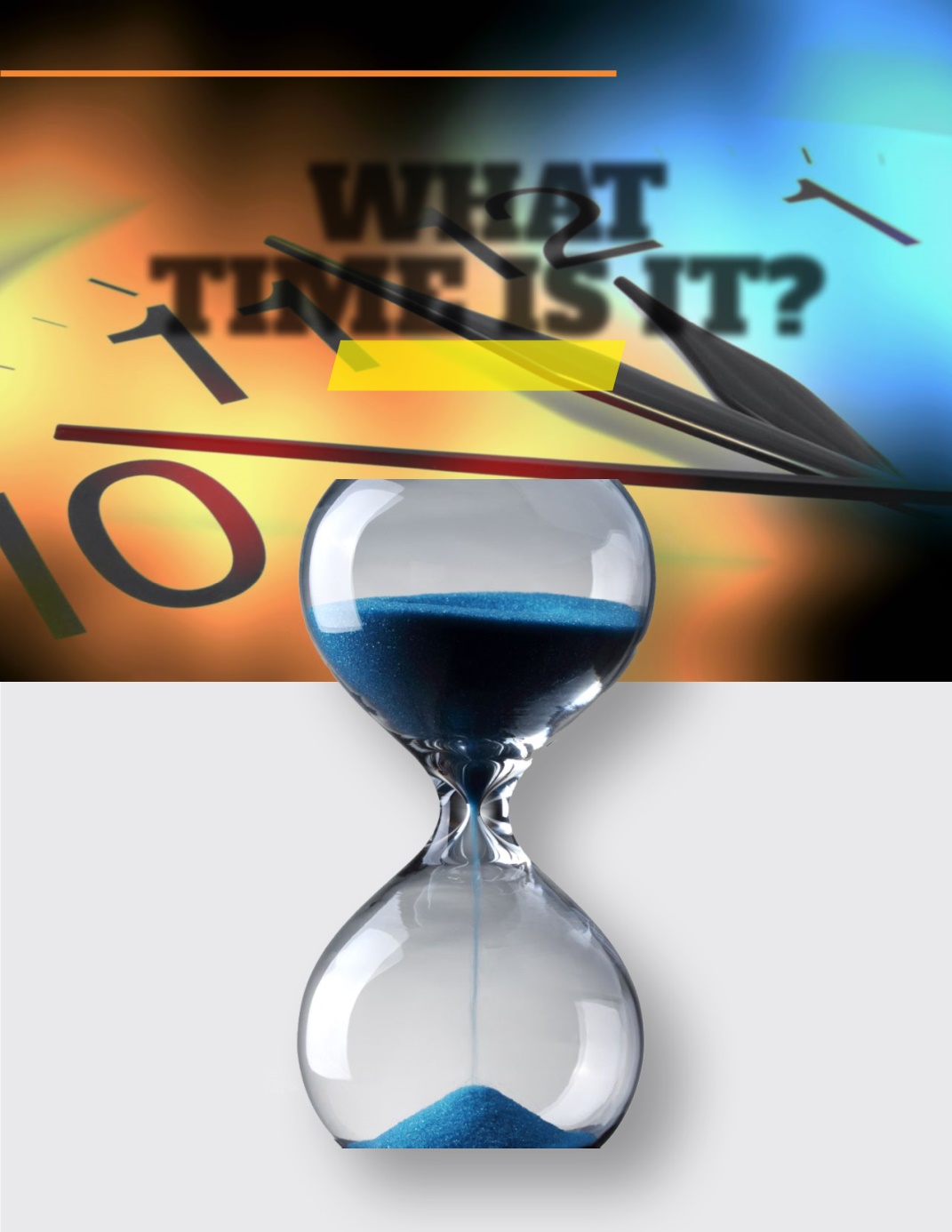 What
Time Is It?
By Eric J. Watts
What time is it? Don't look at the
clock. See, you just did it. Or were
you the one who thought about the 1982
album by The Time, "What Time Is It?" Yep,
that was you. Before you head to Spotify,
iTunes, YouTube, or Amazon Music to
reminisce, do you really know what
time it is? What time is it in your life?
What's that clock say? Uh oh.
You hadn't thought about it in
a while, had you? Silly goose.
You can't ignore time. It
makes no difference who
you are. Your time is
moving forward. Quickly.
So what are you doing?
Have you answered the call?
Your
call.
Do you even know what
it
is? I
know. I'm getting and going in too
deep for you. But, that's the problem.
You don't want to think about it. You
really don't want to. But you should.
And I'm going to help you. I'm going
to let you in on a secret:
Even if you
don't think about it, your time is
still moving forward.
It. Is.
Expiring.
So isn't it your time?
To dream. To live. To
break free. To thrive.
To prosper. To faith.
Yes, I just made faith a
verb, because
it is.
I don't know what you're
supposed to do or be
SOAR TO SUCCESS
/
J
anuary
2016
issue
/
Personal Growth Strategies