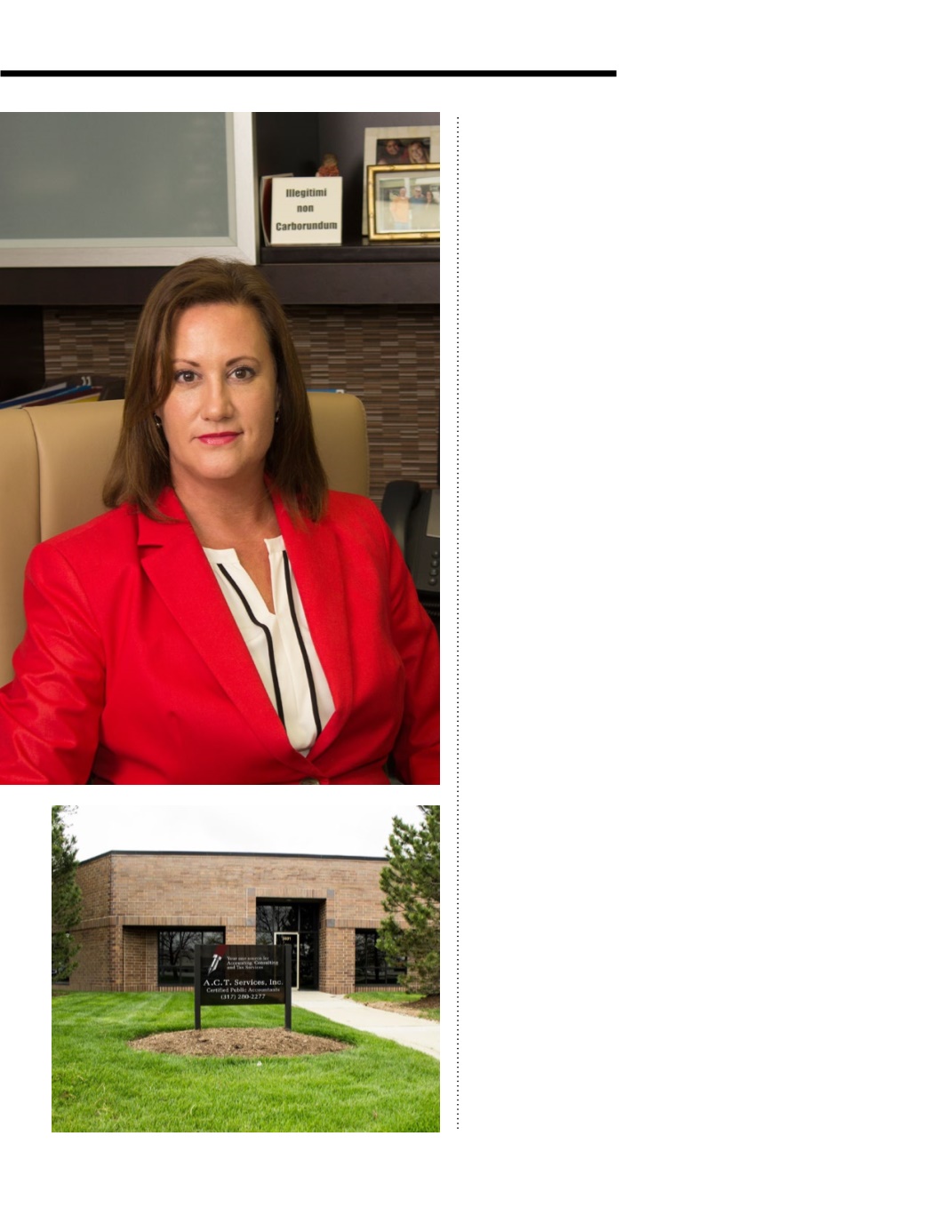 enthusiasm. However, according to Moe, they must
plan for the worst and with the help of the right
advisors, they will be prepared for the untimely or
damaging obstacles that may happen to challenge
their business.
With her experience and success, Tina is a sought
after consultant and speaker.
Tina says
,
"I can't say that I love doing speaking
but I think the message is important."
Moe also urges business owners to expand their
comfort zone and push themselves to do things
that will help them grow personally, such as public
speaking. Even though they may be reluctant at
first, she firmly believes public speaking is one of
the most important skills that a business owner
can possess.
Even in an industry that is constantly changing,
Tina is more confident than she has ever been
and embraces the expanded role of consultant
not just accountant.
According to Moe, a CPA's
role today not only includes being an accounting
and tax service provider, but they also serve as
a trusted advisor. The relationship the CPA has
with a business owner is important to help guide
and navigate the business through governmental
regulation and competitive pressures. The days of
a bookkeeper leaning over his desk wearing a green
visor pouring over records is definitely "old school."
Tina believes she is in a personal and professional
growth phase of her life and has been embracing
that. She no longer see challenges as problems as
much as a chance to stretch herself. She realizes
that every situation is not earth shattering; each
problem may be an opportunity in disguise and
simply requires a mind shift.
Tina Moe has spent her career "Soaring to
Success" by building a thriving accounting firm.
She understands the challenges of the future
and is ready and excited to keep moving forward,
learning and expanding.
To contact Tina Moe and learn more about A.C.T.
Services visit:
www.actservices-inc.com
.
Be sure to visit our website to listen to the complete
podcast of our interview with CPA, Tina Moe.
SOAR TO SUCCESS
/
J
anuary
2016
issue
/
Feature Article