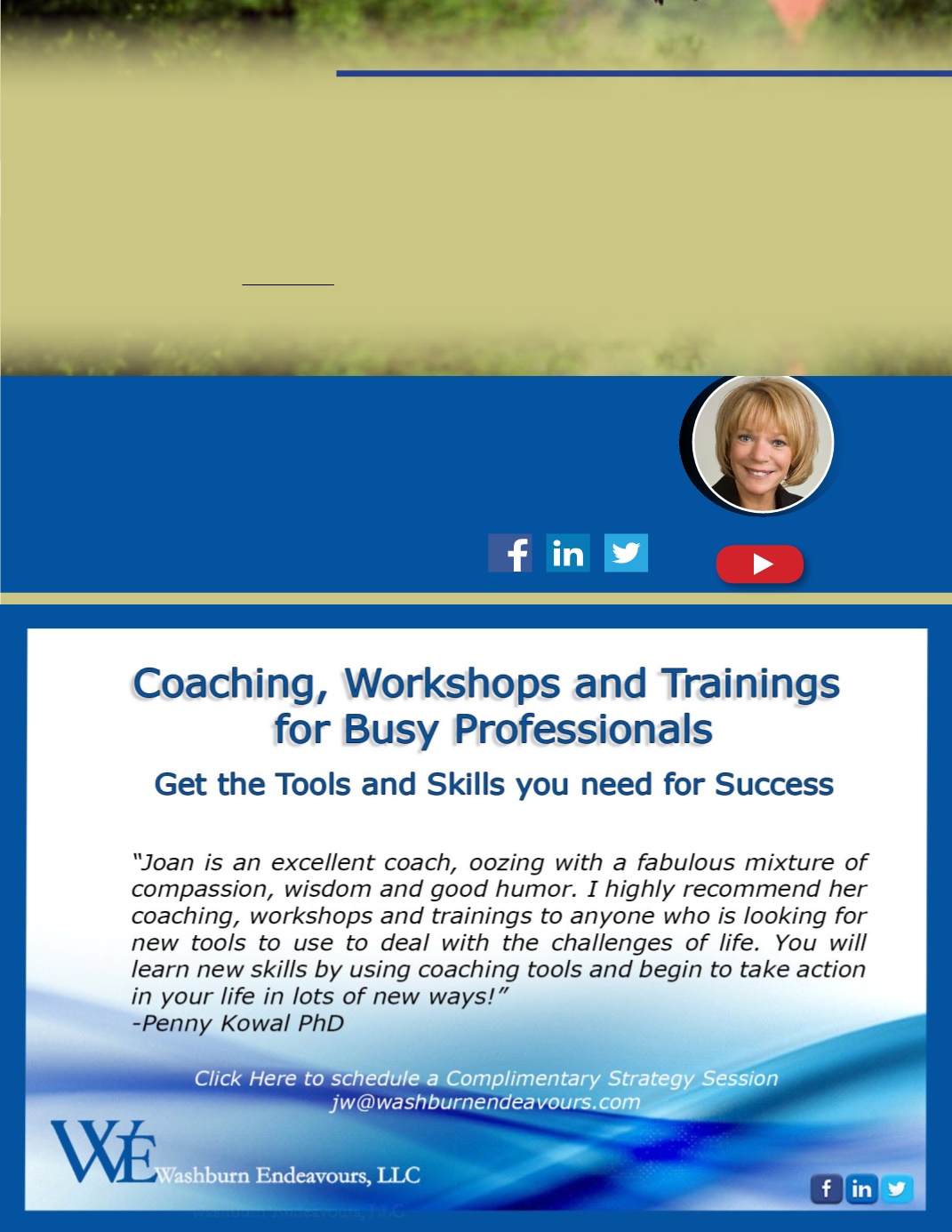 Joan Washburn coaches busy professionals to reclaim a sense of order and
balance in their life—to essentially bring "calm to chaos" if you will.
When we are overwhelmingly busy, more often than not, our priorities fall
victim to circumstance. Her ultimate goal as a coach is for her clients to
break free of what is not working for them, discover what they really want
for their lives, then support them as they make it happen!
Connect with Joan at
Washburn Endeavours
and on
Watch Joan's video series
by being told what they are
doing right than by being told
what they are doing wrong, and
nearly 80 percent looked for this
recognition to be given close to
the time of the activity. Another
study by author [and employee-
recognition expert] Bob Nelson
showed very similar results and
is best summarized by this quote:
"You get what you reward."
Like any leadership skill, you
must use it often to become
proficient.
Look
for
an
opportunity to acknowledge
at least one person each day.
Notice not just the action,
but what you see to be true
about that person – they are
courageous,
empowering,
supportive, flexible, focused,
creative, etc. Observe the
response you get from the
person. Ultimately it will result
in your excelling at the most
valuable leadership skill of all –
bringing out the best in others.
The second method the trainer
uses? TREATS! We'll save that
for another day.
SOAR TO SUCCESS
/
J
anuary
2016
issue
/
Core Business Strategy