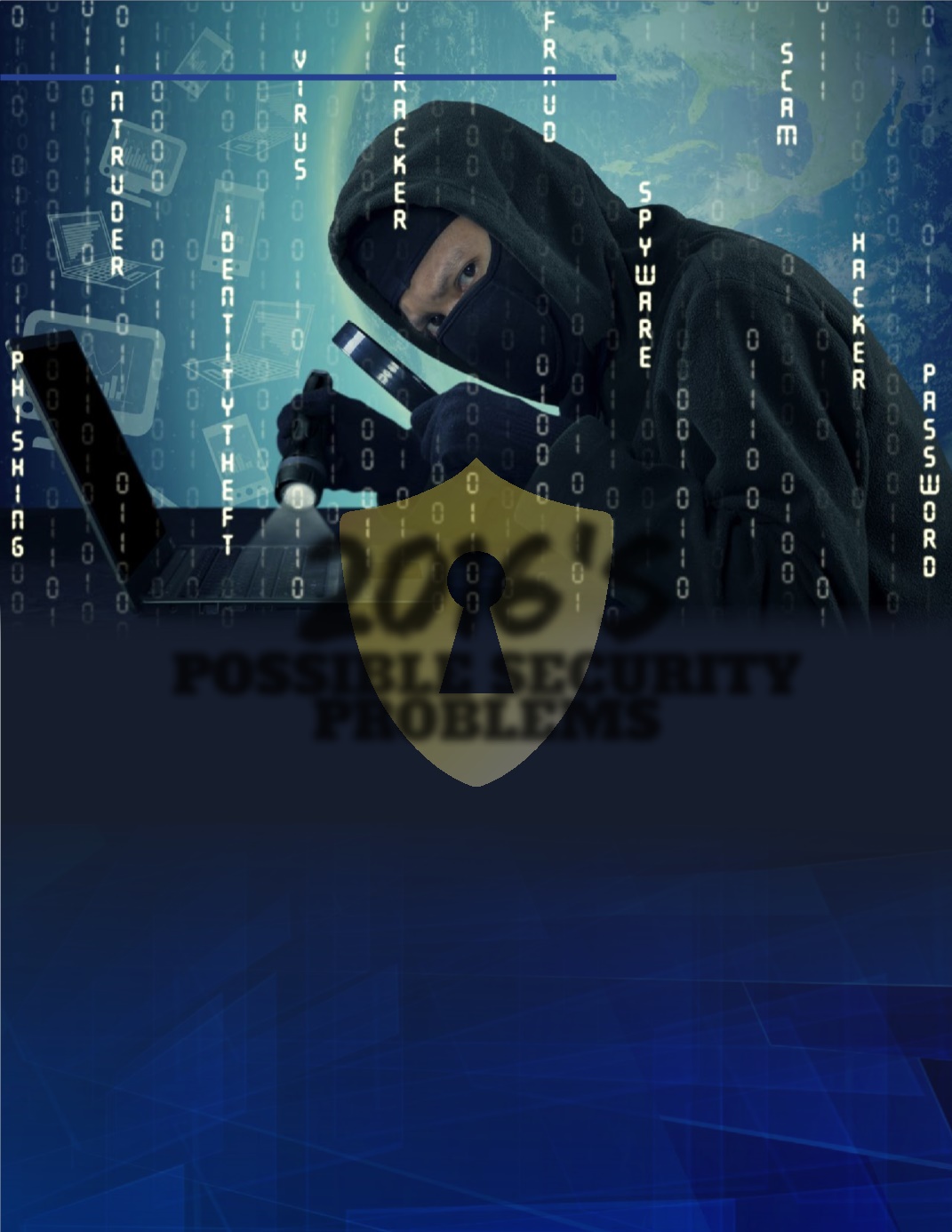 Experts predict that 2016 is going to be a busy year
for cyber criminals, hackers and scammers. Let's
take a look at what you need to know in order to
keep your business safe.
If you think that only big corporations and
prominent organizations are targeted by cyber
criminals, you are making a deadly mistake. It
might be tempting to sweep cybercrime under the
carpet and assume that you are flying below the
average hacker's radar, but that simply isn't true.
In fact, it's the opposite.
So where does that leave you as a small or medium-
sized business owner? Does it mean you need to
be taking your cyber security even more seriously?
You can bet your bottom dollar it does, as industry
experts predict that 2016 is only going to become
more of a minefield when it comes to online crime.
Among the unpleasant predictions being made, a
number of experts agree that hacks of a destructive
naturewill beontherise. The fact thathackersareusing
attacks for retribution rather than simple monetary
gainsmeans that awider cross-section of organizations
may well find themselves being preyed upon.
So what should you be on the lookout for?
1.
Targeted apps.
Apps are going to continue to be
targeted in 2016. In particular, those mobile apps
that request access to your list of contacts, emails and
messages which can, in the wrong hands, be used to
create the kind of portal that enables a cybercriminal
to steal data or gain access to a company's entire
network. This means that in 2016, hackers could be
taking advantage of apps to do more than just steal
your social media photos – they might have in mind
the takedown of your entire company.
2016's
Possible Security
Problems
ByJeanneDeWitt
SOAR TO SUCCESS
/
M
arch
2016
/
Core Business Strategy