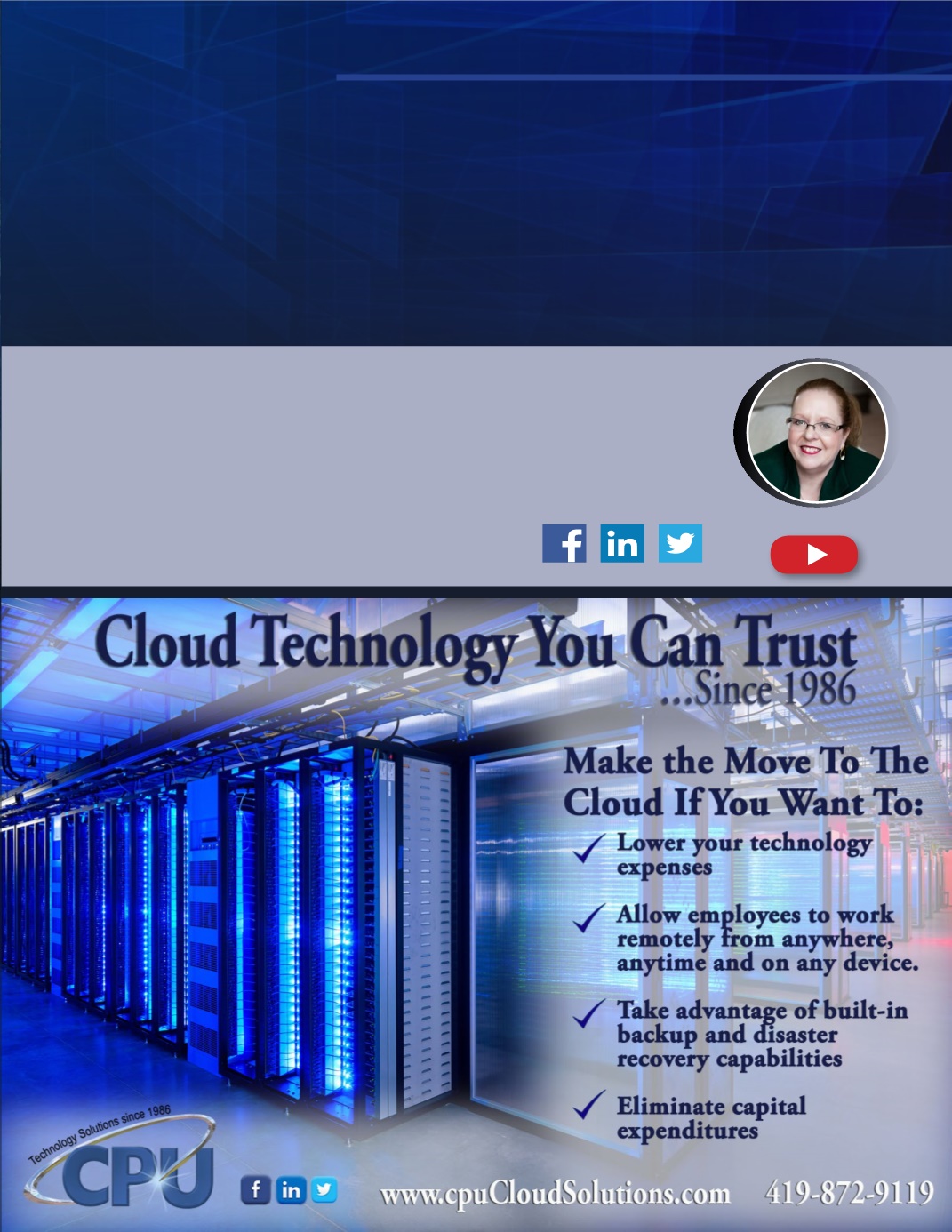 Author, entrepreneur, IT expert and speaker, Jeanne DeWitt has over 30 years of
IT experience helping businesses navigate their way through the ever changing
world of technology. Starting CPU, Inc. back in 1986, along with her partner David
Hood, she has now become an international, go-to-source for expert advice in
the IT Industry including Cloud Services, Infrastructure Security and Support,
Cybersecurity, VoIP Phone Technologies, Enterprise Resource Planning and
Business Continuity Planning.
Connect with Jeanne at her websites,
Hire An IT Expert a
nd
CPU Cloud Solutions
as well as on
Watch Jeanne's video series
2.
Social Engineering
.
Social engineering is a means
of tricking an individual into disclosing revealing
or personal information about themselves or their
company. You might feel confident that you wouldn't
fall for a cybercriminal's tricks, but what about your
employees? Dodgy emails from a bizarrely named
sender containing a link to an unheard-of-website are
yesterday's news. Modern social engineering is highly
evolved and extremely cunning, and has the potential
to convince even the most streetwise internet user.
The sad fact is that there are people who want
to do you harm – regardless of what kind of data
you hold. People, no matter how well-meaning or
vigilant, are the weakest link in any security chain,
which means that ensuring your business's safety
necessitates educating your staff and ensuring
that your network is impenetrable.
Want to make sure that your business is as hack-
proof as it can be?
Contact me today.
SOAR TO SUCCESS
/
M
arch
2016
/
Core Business Strategy