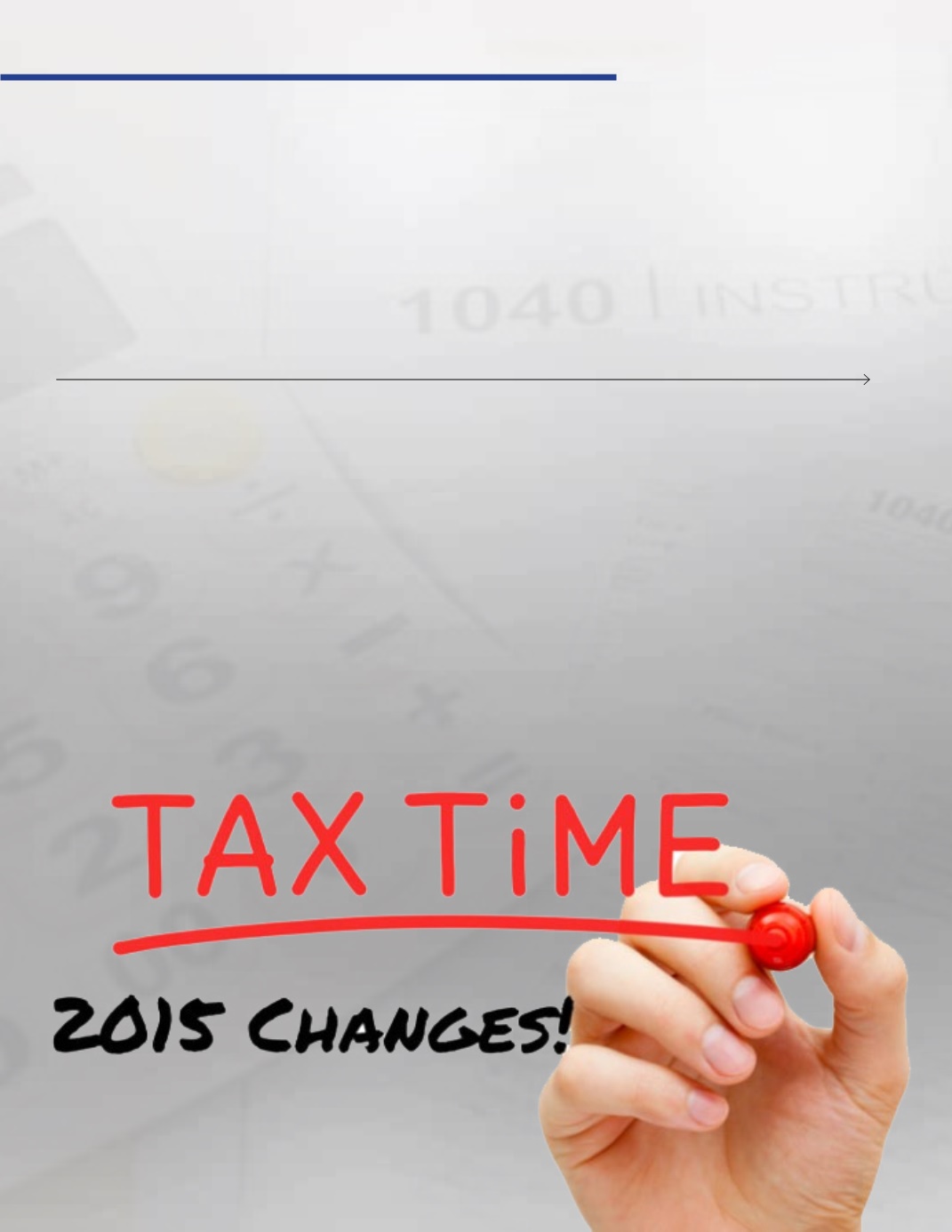 Tips to Get Ready
to FileYour
2015 Taxes
By Tina Moe, CPA
By now you should have
received all or most of your
2015 tax documents such as
your W-2's, 1099's, mortgage
interest statements, brokerage
statements from investment
accounts, college education
forms 1098-T and any other
types of reporting documents
you'll need.
One of the best ways to make
sure you have everything is to
simply look at your prior year
tax return to make sure you
have everything or, if you have
a tax professional, you can ask
for a tax organizer that will
serve as a checklist. If you own
your home and still owe on your
mortgage, chances are likely you
will itemize and need additional
information to do so.
Schedule A is used for itemiz-
ing your deductions and can be
found within the first 3 or 4 pag-
es of your 1040. A tax organizer
will also be helpful in providing
a list of possible deductions for
itemizing on schedule A. Be
sure to look this over and gath-
er additional information such
as the cost to plate your vehicle
in 2015, cash and noncash char-
itable donations, major medical
expenses and unreimbursed
employee business expenses.
Using your prior year returns, as
SOAR TO SUCCESS
/
M
arch
2016
/
Core Business Strategy