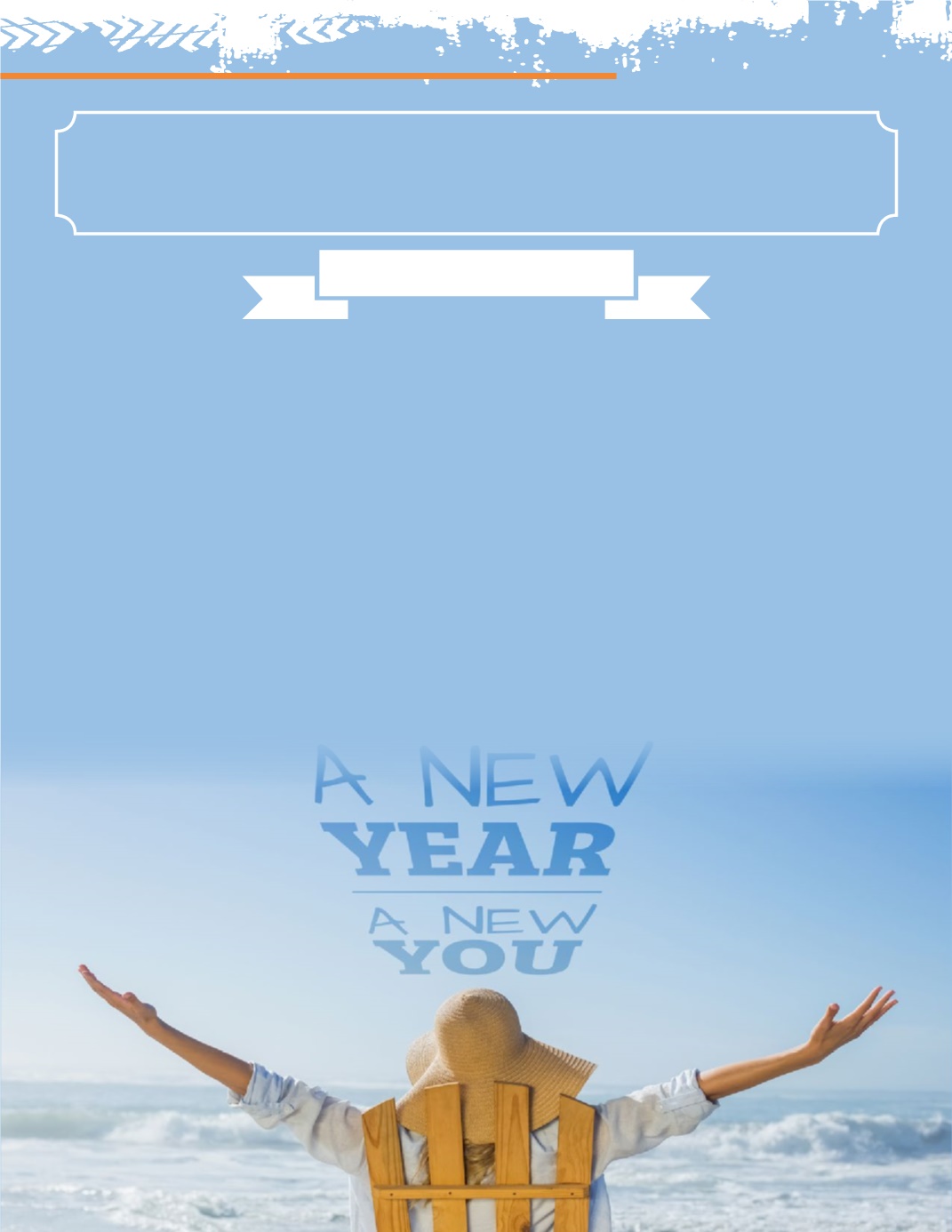 Now that the New Year has settled in, I
intentionally like to dissect every aspect of my
life and decide, what's working…what's not?
What do I want to change, what would make
me happier and more productive?
I absolutely love the topic of "New Year, New You"
because it I think it is such a power move to do
something for yourself to drastically improve your
relationships, profession, and quality of life. I like
to dissect this subject into these three categories:
Let's start with relationships
. Simplistically put,
take a keen look around at the people in your life
and decide, who "fills your bucket", who makes you
laugh, who is positive in general and is there when
you need them. Also, notice individuals in your
life who may drain you, are somewhat selfish and
are often negative. Assess whether or not you are
getting anything positive through your relationship
with them. Simplistically put, spend more time with
those people that enhance your life and either
eliminate or reduce your time with the others.
Take a look at where changes can be made and
take action. They say we are greatly influenced by
the people we surround ourselves with. They can
make a difference in your mood, your actions and
your life.
Next, your career:
Are you happy and fulfilled?
Are you doing what you love and have intrinsic
motivation each and every day carried by a passion
to make a difference? It doesn't matter what you
do, from a teacher, to an accountant, to an artist,
a car salesmen, a janitor, or an entrepreneur…
whatever you do, make sure you rock it! Do it with
pride and strive to be the best at it. An enormous
amount of our time is spent doing our jobs and
though it may seem easier just to continue with
your normal day to day, if you're unhappy or not
Reevaluate Your Life
By Deitra Hickey, PhD
SOAR TO SUCCESS
/
M
arch
2016
/
Personal Growth Strategies