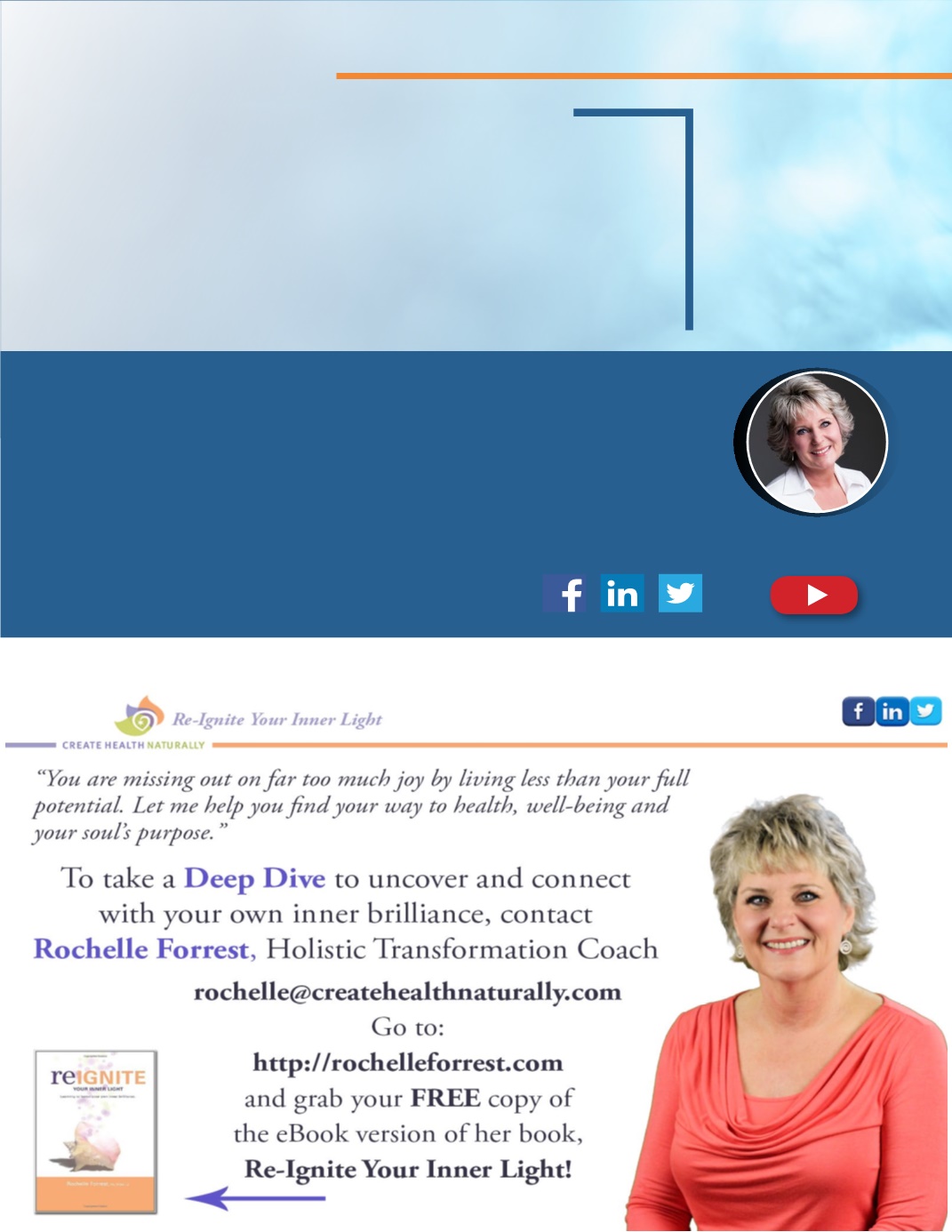 Watch Rochelle's
video series
Holistic Transformation Coach, Author, and Motivational Speaker, Rochelle
Forrest, R.N., encourages individuals to step fully into their soul purpose and live
their full potential. Wouldn't you like to wake up each morning feeling as though
it was Christmas? Rochelle Forrest has that much joy and enthusiasm for life. Her
mission is to teach you to find it too. Re-Ignite Your Inner Light and the companion
workbook are Rochelle's action oriented tools that can light your path.
Learn more at
her website
and the website of her philanthropic endeavor,
Tummies, Minds and Spirits
. Also connect with her on
3
rd
determine where you could do better
. Make a note to yourself
indicating where you need to make just a little shift in your attitude!
Each day begin by thinking to yourself, "What do I want my day to be?
For my life to be amazing, what does that look like and how am I being?"
Start each with gratitude for anything that you can think of and also
think of what you can do today to bring  joy to one person or our world.
Once you implement these changes, you'll notice that your attitude will
shift and soon you'll be living the life of your dreams.
SOAR TO SUCCESS
/
M
arch
2016
/
Personal Growth Strategies