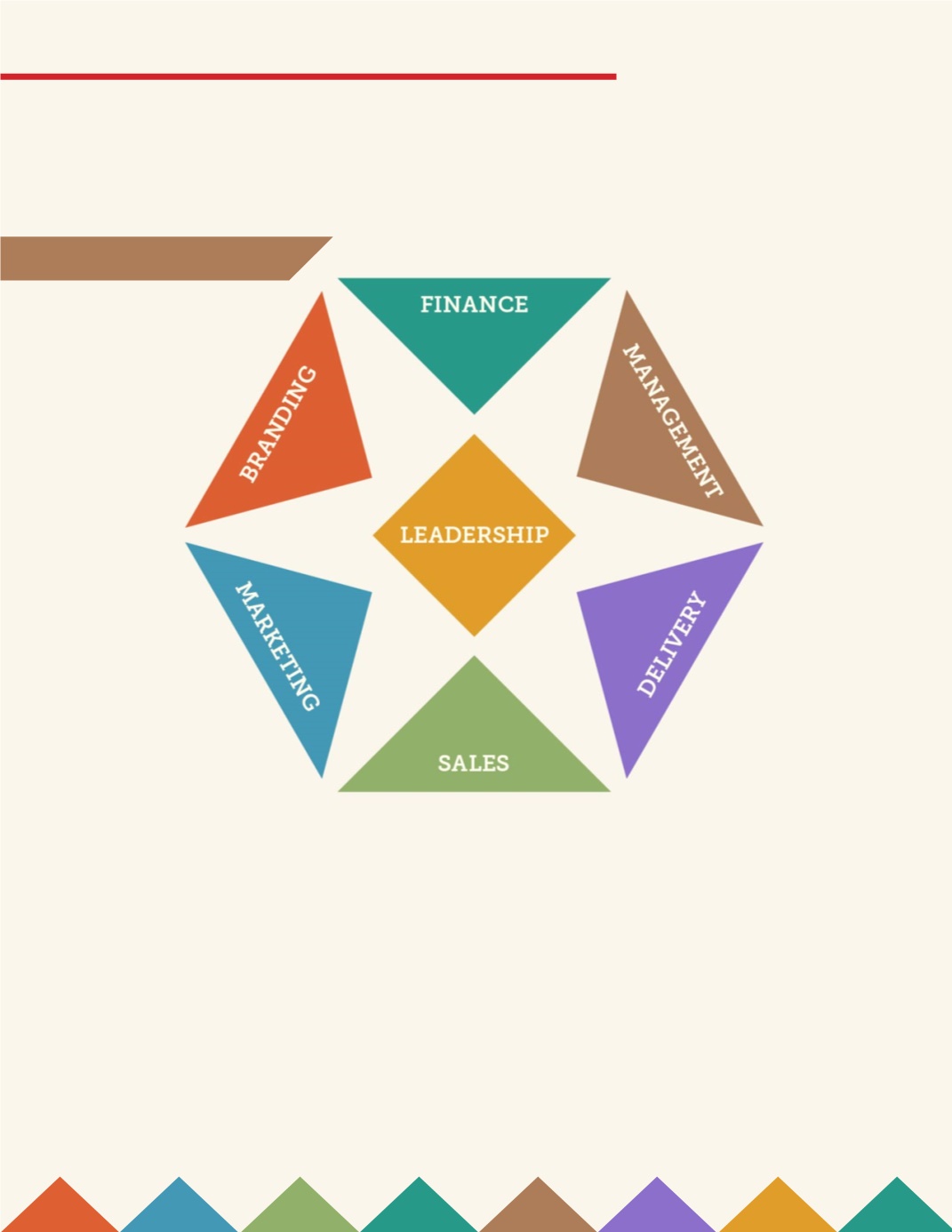 The 7 Ingredients
A Recipe for Business Success
By Michael Kaplan
Let's say you want to bake a cake that you have
never made before? How do you know how to
make it?
You find a recipe of course.
Why then do we start a business without knowing
the recipe for success?
Most business owners know how to do the
tasks of the business, but haven't learned a
system for how to run a business. They complain
about putting out fires all the time, working
long hours, and not getting what they want
from their business. The problem is that they
don't have a tried and true recipe for success.
There are
seven critical ingredients,
that make
up the recipe, to create a business that serves you.
As you see in the graphic,
Leadership
lies in the
center, as the business is always an expression of
its owner.
Leadership is about finding the heart of your
business and the essence of your unique product
or service. It's about understanding your values,
discovering why you do what you do (your
purpose), setting the vision for your business and
creating your culture.
SOAR TO SUCCESS
/
M
arch
2016
/
Business Acceleration Strategies