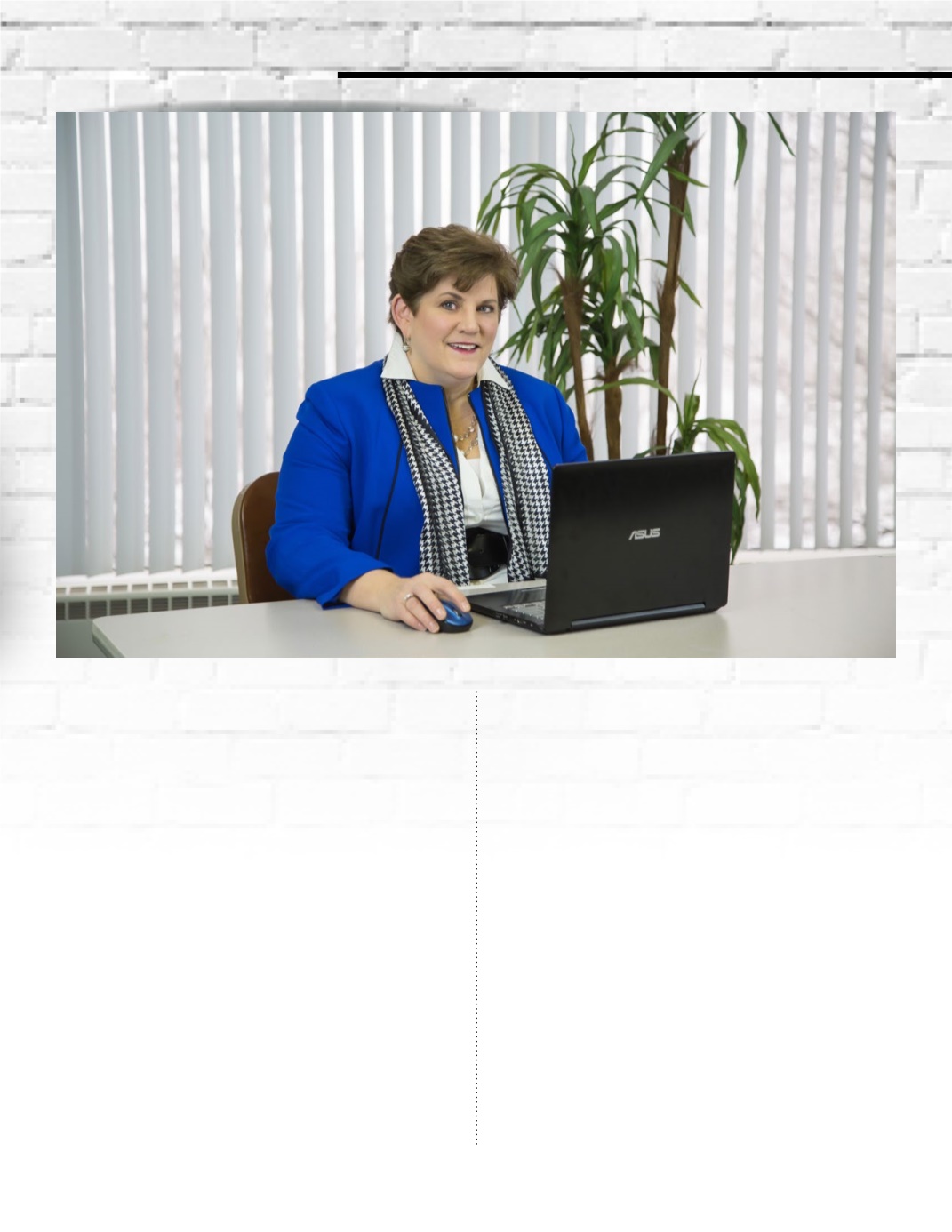 Megan's father was a retired CEO, and had begun
a new phase in his life, a consulting firm. He asked
his daughter to help with the business. She jumped
at the chance and loved the idea of working with
her father and brothers in this venture, which she
has now taken over.
Megan's education and practical training has given
her a strong background as a business strategist.
She works primarily with the owners of a company
to help them plan and ensure departments are
working cohesively to keep the business heading
in the right direction.
Her passion is to help business owners
communicate their dreams and objectives and
turn them into tangible goals for the business. She
helps create a road map for the staff to keep the
business profitable, yet stay within the guidelines
established by the owner.
Megan shares, "
I love working with people
and trying to pull out their passion, their
best ideas, their hopes and their dreams for
their company. The difficult part for business
owners in implementing the strategies that will
help them achieve their vision is that they get
caught up in the day to day - there are fires to
put out and sales to make and all those tasks
that go into running a daily business. So what I
help them do is to step aside for a minute, take
a broader view and really focus on what needs
to be done today and tomorrow to help achieve
their goal. So it's very today thinking. It's very
much about coming up with action plans that
are implementable. They're challenging, but
they're realistic and doable and that's what I
love. That's what I get excited about."
Megan has a vision for
her own company.
She
desires to be a trusted advisor for small to medium
sized businesses in her local area of Cleveland.
Her excitement about Cleveland and helping
businesses in the area grow and thrive is evident.
In addition, her vision also includes providing a
SOAR TO SUCCESS
/
M
arch
2016
/
Feature Article