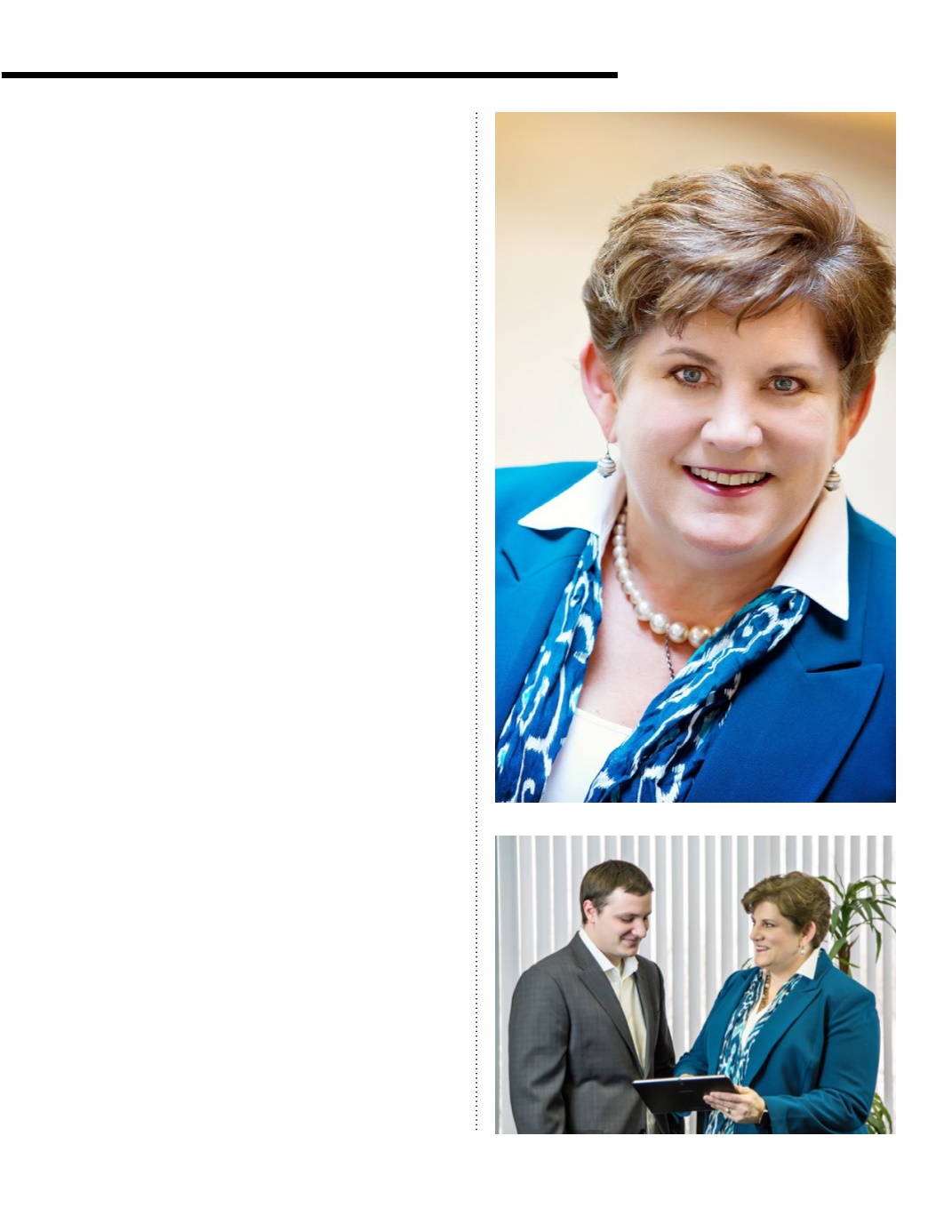 place for other coaches and consultants to join her
and thrive in their own right.
Megan maintains a very flexible working
environment for her partners and has several
agreements in place with independent coaches
and consultants. Adding other consultants to her
business expands her sphere of influence. Plus,
when confronted with a client issue, in which she
may not be experienced, she can call on the other
members in her practice to help solve the problem.
It is all about the client's needs for Megan,
"Ultimately I want my firm to be recognized as
one that delivers excellence to their clients.
Whether that means I'm delivering the product
or somebody else is, that's okay as long as my
client's getting the best solution possible."
She finds motivation from her clients when they
are successful. A client that calls with a success
story is what keeps her going and striving to help
as many people as possible.
She said,
"That's the fun part, when you can start to see
some clarity after being stuck in the muck.
You see the things that are wrong and create
systems, the boring stuff, but when those come
to fruition and the client looks back at their plan
and says, "Wow I did steps 1-7 and I actually had
success." That's really exciting and it motivates
me to keep doing what I do."
Megan maintains a busy schedule outside her
own office and time management is a priority. She
is currently the President of Cleveland Chapter
of NAWBO and serves on several boards in the
Cleveland area.
Megan is living proof that even the best coaches
need some coaching from time to time.
"Time management is huge. I've had the
opportunity to work with a wonderful time
management coach, Lisa Crilley Mallis, with
System Savvy Consulting, who has really
helped me get those building blocks in place
and smooth out my foundation, so that I'm
SOAR TO SUCCESS
/
M
arch
2016
/
Feature Article