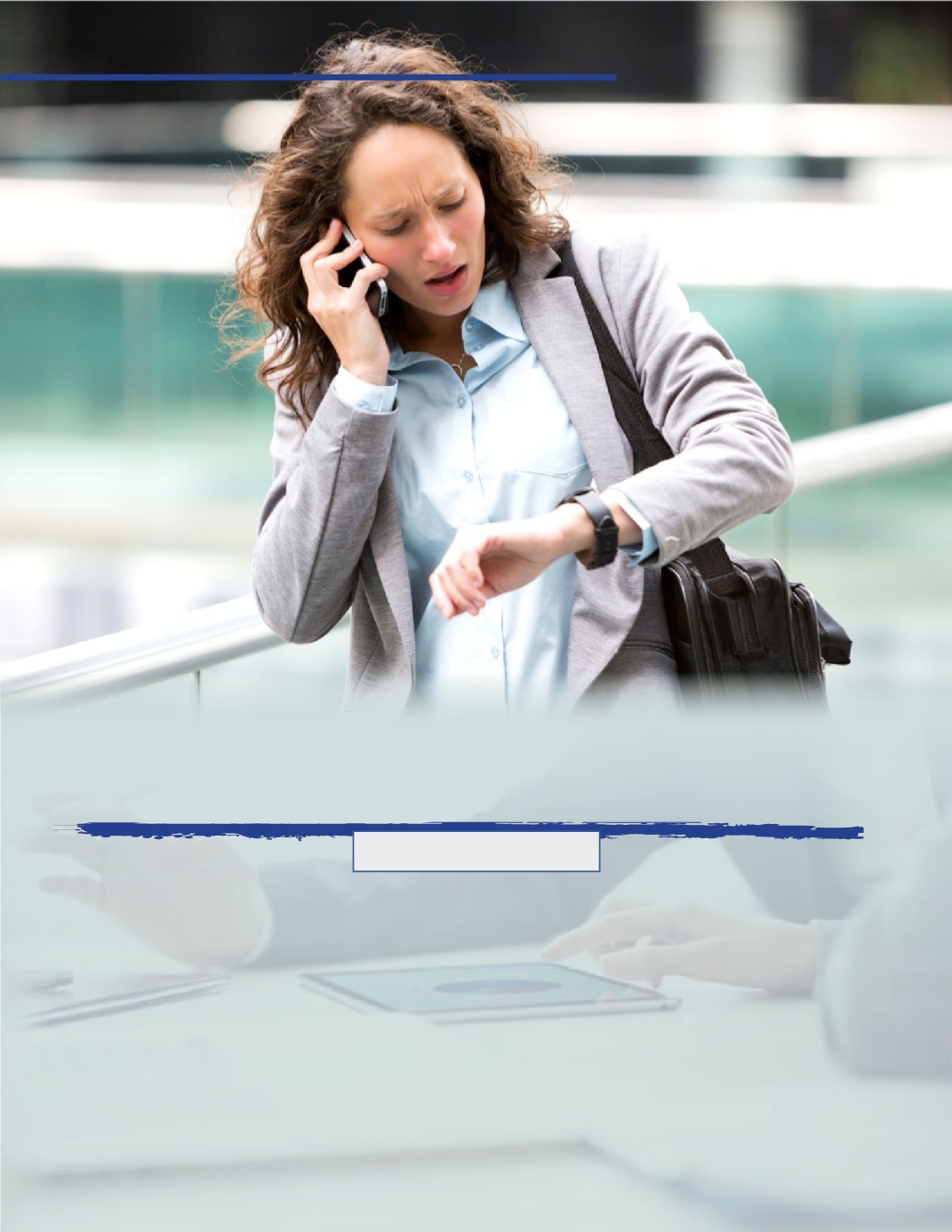 Whether you are meeting with a new or existing
client, your team or your child's teacher, there are
three things you need to do to ensure the meeting
goes well.
Meetings are a part of life. We meet with friends. We
meet with colleagues. We meet with our team. We
meet with clients. We meet with prospects. Not every
meeting goes as well as planned. To ensure that your
meeting (and the message you want to convey) goes
smoothly, I recommend these three P's.
The first P is Be Punctual
. Being on time is one
way to start the meeting out right. Being where you
are supposed to be at the right time sends a clear
message to those you are meeting that you value
their time and are anxious to meet with them.
The second P is Be Prepared
. When you are
meeting with someone, you should always be
prepared for the conversation. That may mean
preparing an agenda to stay on track and ensure
everything that needs to be covered is discussed.
3 P'
s
to Perfect Meetings
By Holly Kile
SOAR TO SUCCESS
/
M
arch
2016
/
Core Business Strategy