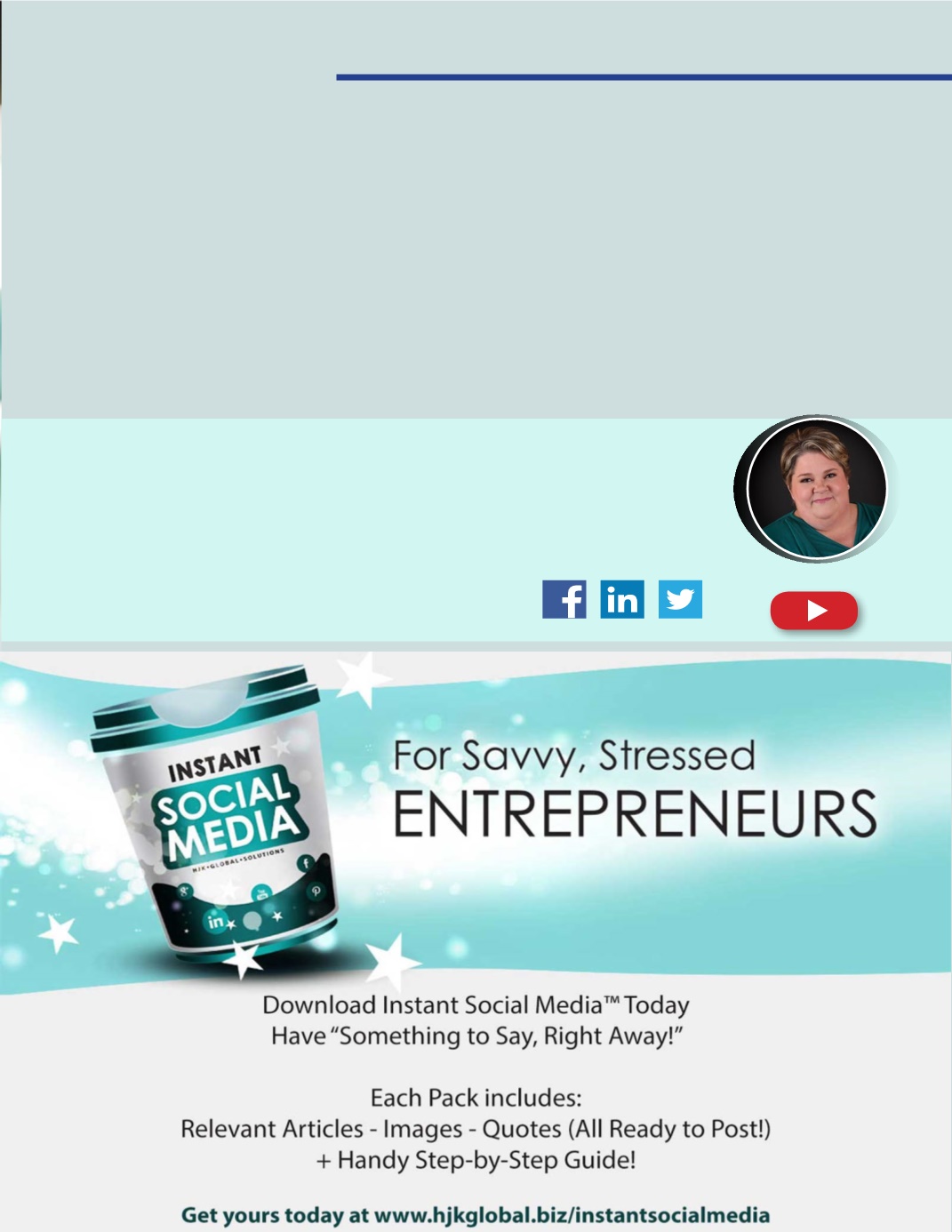 Holly Kile works with professional coaches and work-at-home entrepreneurs to help
them create more time, energy and money through leveraging the power of virtual
tools and teams. Using her extensive background in operations management,
systems analysis/implementation and strategic business marketing, Holly works
with business owners and entrepreneurs who struggle with figuring out how to
effectively achieve their vision for their business. Holly is the president of HJK Global
Solutions and founder of Connect Coaching Academy.
Connect with her at
HJK Global Solutions
and on
Watch Holly's video series
It may mean reviewing documents in advance so
that you can talk about them and make decisions
accordingly. It may just mean doing some
homework so you know a bit more about who
you are meeting and how you might serve them
best. Regardless, being prepared is another clear
statement of professionalism.
The third and final P is Be Present.
When you
meet with someone, turn off your cell phone, close
your door and alert anyone that needs to know
that you are unavailable. If you are distracted by
television or people around you, select a meeting
location that will be distraction-free. When you
are present, you are less likely to miss important
details but more importantly, you are letting the
person you are with know that you value their
input.
Eachof these 3P's boil down toone simple concept:
Respect
. Respect the people that you are meeting
with by valuing their time and contribution. Always
Be Punctual, Prepared and Present.
For more valuable tips be sure to watch my video
episodes of The Shift.
SOAR TO SUCCESS
/
M
arch
2016
/
Core Business Strategy