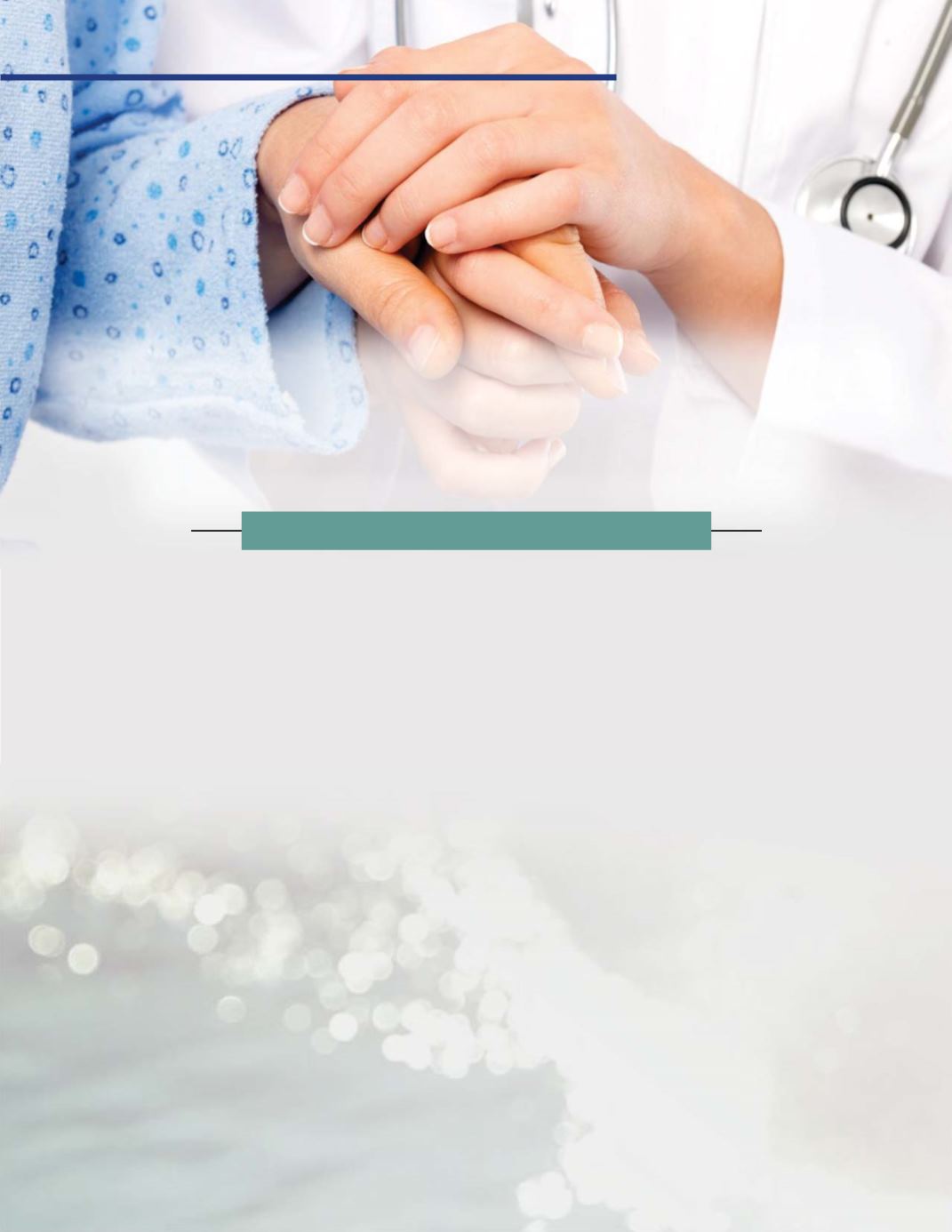 Employees who serve as
caregivers at home need more
than an EAP
.
There is somethingmissing inour
employee assistance programs.
Focusing on employee needs
WKURXJK EHQHȴWV LV D FRQVWDQW
concern as well as an ever
rising cost among employers.
The employer's cost rises but
productivity does not rise at the
same pace and inmany instances
it decreases. This is happening
because AMERICA is facing an
HOGHU FDUH FOL΍ 7KH WLPH EHWZHHQ
now and when an individual is
faced with a caregiving (usually
accidental) crisis that alters the
life of everyone involved.
Everyone in this country is facing
WKDW FOL΍ DQG VRPH RI XV DUH
FORVHU WR WKH FOL΍ WKDQ RWKHUV
(PSOR\HUV DUH IDFLQJ WKH FOL΍ZLWK
greater intensity and bigger risk
because many business owners
are caregivers themselves and
many employ caregivers. When
an employer misses work, his
RU KHU EXVLQHVV VX΍HUV :KHQ
an employee misses work, the
EXVLQHVV VX΍HUV HYHQ PRUH
EAP programs miss the
boat……..HOW TO FIND & FIX
IT
.
7KH EHQHȴW V\VWHPV DQG
EAP programs used in many
FRPSDQLHV ODFNV DQ H΍HFWLYH
and culturally competent elder
care work place program. Many
EAP programs hand a list of
community resources to the
employee and by the time the
employee gets of duty, all social
VHUYLFH RɝFHV DUH FORVHG VR
that resource list is useless and
that employee continues to be
buried in his/her stress and
no resolution to their pressing
caregiving needs.
What is missing is an eldercare
work place program that
engages the employee in
long term care planning,
fall
prevention,
provider
connections, crisis prevention
and work life balance.
To
begin working on this issue,
human resource departments
need to step up a system for
identifying employees who are
family caregivers and to set
up programs and policies that
address attendance and support
for these employees. Creating
a "work coverage and team
FRYHUDJHȋ SODQ LV DQ H΍HFWLYH ZD\
to manage absences brought
on by unexpected caregivers
situations.
Over the last eight years, I've
used my expertise along with the
CAREgiving Institute (a 501 c. 3
agency located in Rocky River) in
collaboration with the Ohio Elder
Care Planning Council, to design
DQG H[HFXWH H΍HFWLYH HOGHU
care work place programs (the
Caregiver Relief Network). These
programs support employers
who want to boost the bottom
line,
reduce
absenteeism,
Will Your Company Survive
the ELDER CARE CLIFF?
BY STELLA NSONG, RN, CMC, CDP
SOAR TO SUCCESS
/
M
ARCH
2017
/
Core Business Strategies