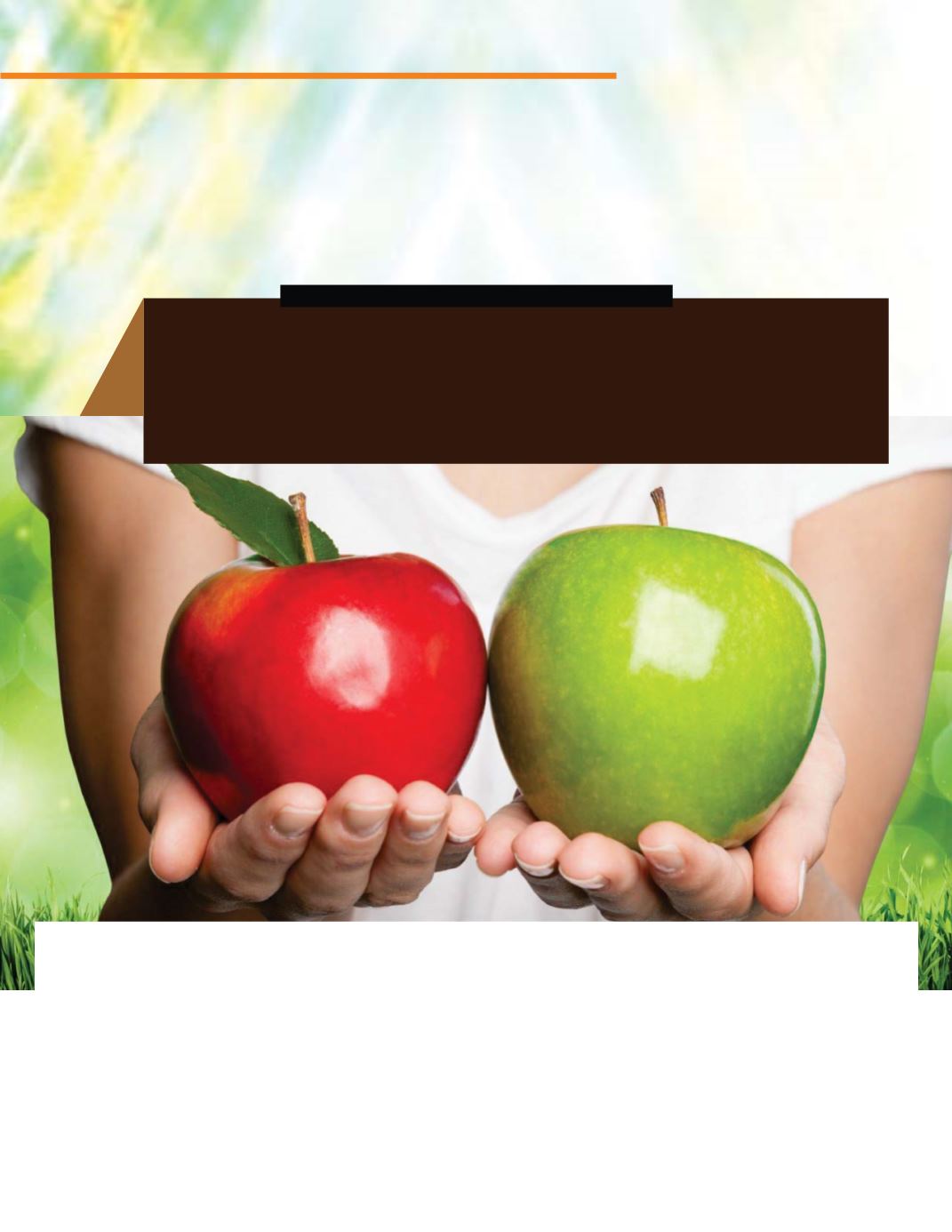 ARE YOU
ONE OF THE 87%?
Did you know that approximately 87% of the people in the world feel inferior in some way?
The major reasons given for these feelings of inferiority is that we spend way too much
time comparing how we're doing with our judgement of how someone else is doing. In
other words, comparing our insides to someone else's outsides and not measuring up.
We're comparing our behind-the-scenes reel with everyone else's highlight reel."
By Joan Washburn
Comparing ourselves to others and
not measuring up is often the
reason that we do not take the steps
necessary to make that brilliant idea
we've had for a very long time a reality.
We quit when we compare ourselves
to a successful co-worker, a leader in
RXU ˉHOG D VSRUWV KHUR RU SK\VLFDOO\
ˉW PRGHO RQ WKH FRYHU RI D IDVKLRQ
magazine. "I'll never be as good
as so and so, so why bother trying."
Often subconscious, these feelings
of inferiority cause us to freeze up
and do nothing or overcompensate
by working ourselves into the
ground. While comparing ourselves
to others may be a natural knee-
jerk reaction, it is not the least bit
productive.
My clients know
Comparison
as one
of the 20 recognized symptoms of
"Monkey Mind" – that aspect of our
mind that chatters at us as it swings
from doubt to worry back to doubt
again. Its main purpose is to retain
the status quo as it hates change,
even when a change would improve
our overall sense of satisfaction and
IXOˉOOPHQW /LNH DOO WKH 0RQNH\
Mind symptoms, "Comparison"
limits us; it keeps us from reaching
our professional goals.
Mark Twain
SOAR TO SUCCESS
/
M
ARCH
2017
/
Personal Growth Strategies