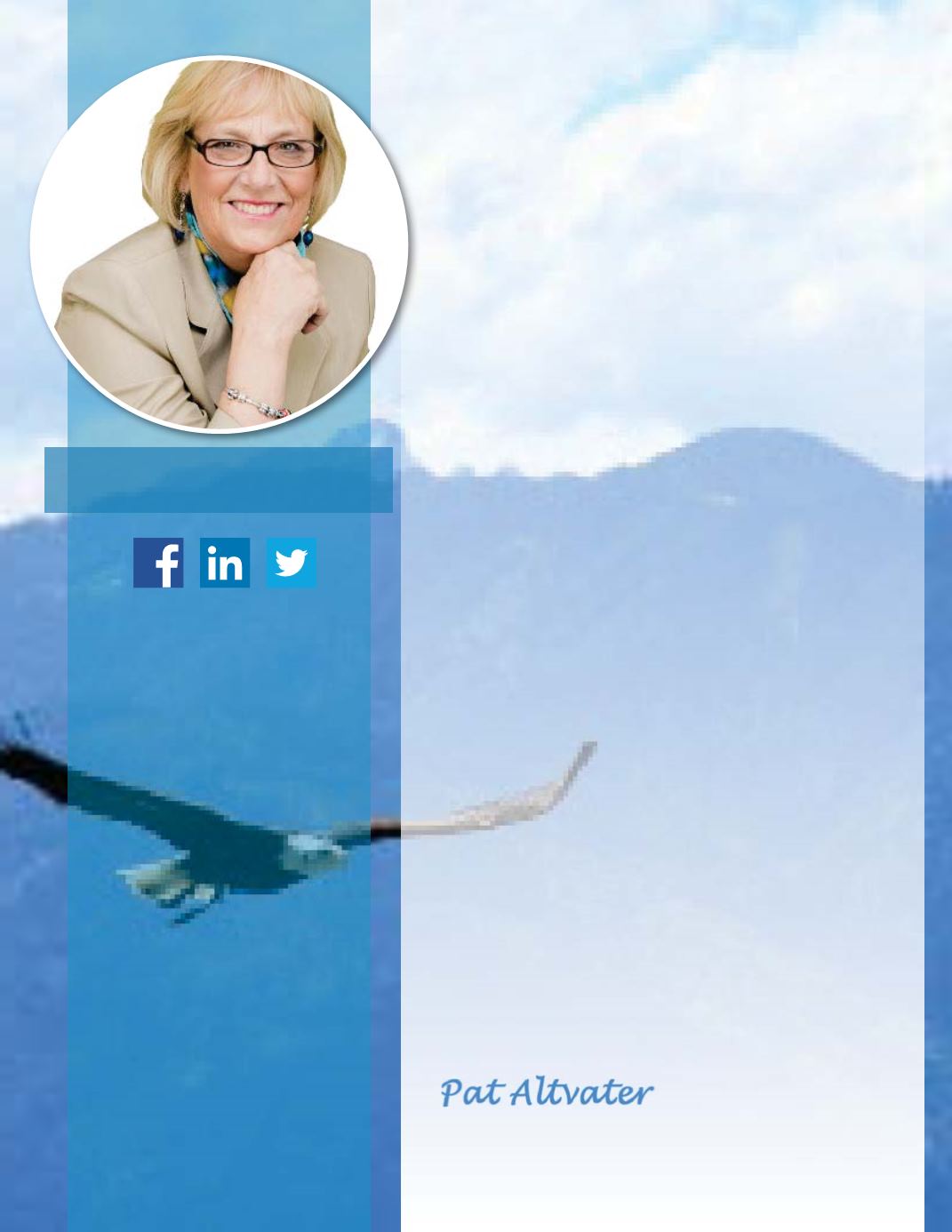 Accountability Breeds
Response-Ability
Many people cringe at the mere mention of the word
accountability.
They conjure up images of being
judged, coming up short, and then having to bear
the consequences of failing to perform as expected.
However, that's not the purpose of accountability
when thought of in the context of conscious
entrepreneurship.
Instead, accountability can be a cornerstone for
improving overall personal and business performance
by developing and promoting change within a culture
that embraces continuous growth. For conscious
entrepreneurs, accountability is a value that is more
about awareness of what needs to change or what is
working or not working, than it is about judgment.
StephenCoveyhad it rightwhenhesaid
"Accountability
breeds response-ability."
When you hold yourself
accountabletotakecertainactions, forexampletomake
5 appointments a week, you can review your activity,
at the end of the week, as part of your accountability
process and with this knowledge, you can
respond.
If
you didn't make the 5 appointments, you can analyze
your activity to see how to improve, you might decide
that a goal of 5 a week is too many or perhaps there's
something you could tweak in your approach, etc. If
you don't hold yourself accountable or have a coach
that holds you accountable, you miss the insights that
you gather through your accountability analysis and
also miss opportunities to grow and change.
Incorporate accountability into your life by choosing
two or three small new behaviors that will enhance
your life or business and at the end of the week, face
the truth. Did you take the new actions? If not, why? If
yes, celebrate! What can you learn from the process?
:LVKLQJ \RX WKH %(67 OLIH KDV WR R΍HU Ζ KRSH WKDW WKH
articles in this month's issue will inspire and motivate
you. Don't forget to take advantage of the links to
connect further with our contributors.
PAT ALTVATER
Soar to Success
AFP Marketing
BizTV Shows